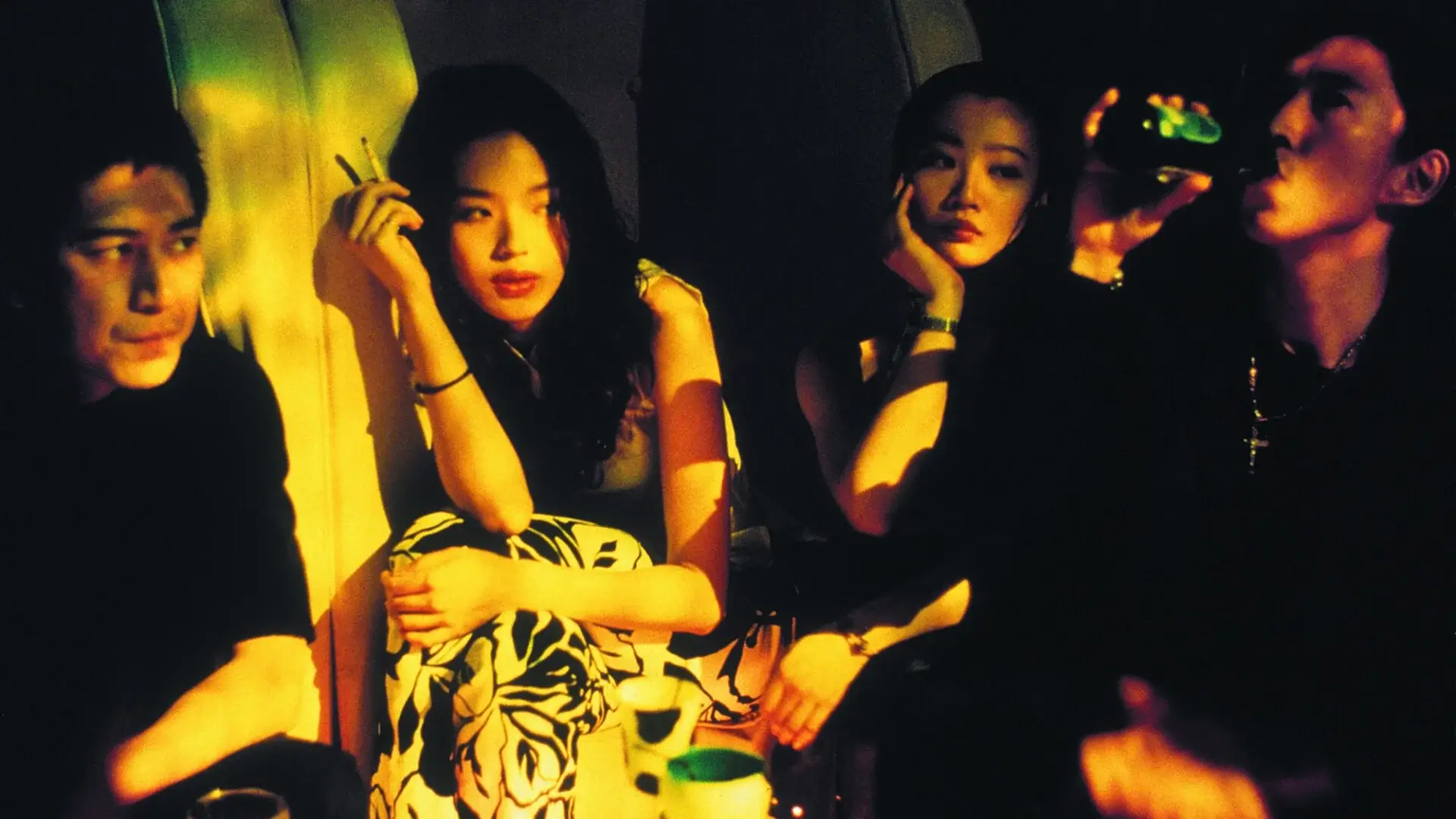 Millennium Mambo 4K 2001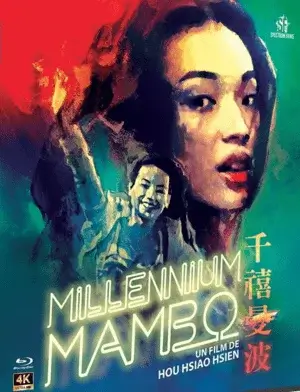 Film Description
The movie is about young people in Taiwan in the first year of the new millennium - 2001 - who live their lives, meeting and breaking up to the rhythms of mambo.

Vicky and her boyfriend Hao-Hao fight all the time. Hao-hao needs to make sure that Vicky, who likes to go out and have fun, is not cheating on him. He rummages through her purse, checks her cell phone records, and even sniffs around, trying to determine where she's been and what she's been up to. And at the slightest suspicion, he uses his fists. And although Vicky has a loyal friend, mobster Jack, always ready to lend her a helping hand, she constantly returns to the jealous and rude Hao-Hao....

4k movies reviews
Every romance has a story, and unless the romance ends in a wedding, and the wedding ends in a fulfilled vow of fidelity, the love story usually has an unhappy ending. Vicky (Shu Qi) and Hao-Hao's (Jack Kao) relationship is doomed from the start by all sorts of blighted prospects. She slept through her exam and didn't get a college degree because of him, he's left the family and lives by stealing from his parents' house. All they have are drunken nights out, clubs, unreliable friends and cigarettes, in the fog of which their whole life dissolves. Followed by jealousy, arguments, fights, drugs and an unparalleled longing in their eyes. Vicky tells herself that she has five hundred thousand in the bank, and when she uses it up, she'll leave Hao-hao for good. She even has a friend, mobster Jack, who can help, only something keeps her going back time after time.

Taiwanese Hou Hsiao-hsien is distinctly reminiscent of Wong Kar-wai in many of his films, with a bias toward less narrative plot, and more atomization of atmosphere. True, in "Better Times" (2005), he uses little action, and, compared to "Millennium Mambo" (2001), can be said to sacrifice a certain amount of atmosphere. Here, however, there is virtually nothing but it, which makes it hard to rate this movie. You won't hear a word from Vicky, only somewhere near the end she will share fears about her future. All the while she will be smoking one after another, screaming and posing melancholically while the viewer is mesmerized catching every frame with her amazing face.

Hou Xiaoxian is the kind of director who prefers to convey the meaning of his films through feeling. And this is not a case of characters uttering six phrases in three hours. "Millennium Mambo" is a rather dynamic film, the dynamics of which is a cycle without beginning and end. It is difficult to find the line between scenes: here Vicky and Hao-hao with friends, and here they are alone. The frames are distinguished only by the absence of outsiders. They are like neon glints on the ceiling of a nightclub, and they are not the rhythms of mambo, but of ecstasy, whiskey and sex. The unbridled nights mix in a single vortex and finally push out Vicky, who is inexorably drawn back in.

A lot of information is laid out in the synopsis, and without it, I think you can remain a viewer not of the movie, but of an expressionist, techno-tinged installation about the youth of the 'noughties', which deserved the technical Grand Prix at Cannes. Vicky, at the beginning and end, says that this story took place ten years ago, and if you catch that remark, it becomes clear why "Millennium Mambo" is limited to the selectively unhappy moments of Vicky and Hao-Hao's love story. If these are all painful memories, should we be surprised that they are monotonous and vague?

Info Blu-ray
Video
Codec: HEVC / H.265 (75.1 Mb/s)
Resolution: Native 4K (2160p)
HDR: Dolby Vision, HDR10
Aspect ratio: 1.85:1
Original aspect ratio: 1.85:1

Audio
Mandarin: DTS-HD Master Audio 5.1
English: Dolby Digital 2.0

Subtitles
English, French (Parisian).
File size: 57.31 GB
Is Link Dead? Let us know and we'll replace the link.
Report
We now have
Telegram, get notified of new releases 4K movies!
Watch the movie trailer Millennium Mambo 4K 2001
Related 4K movies