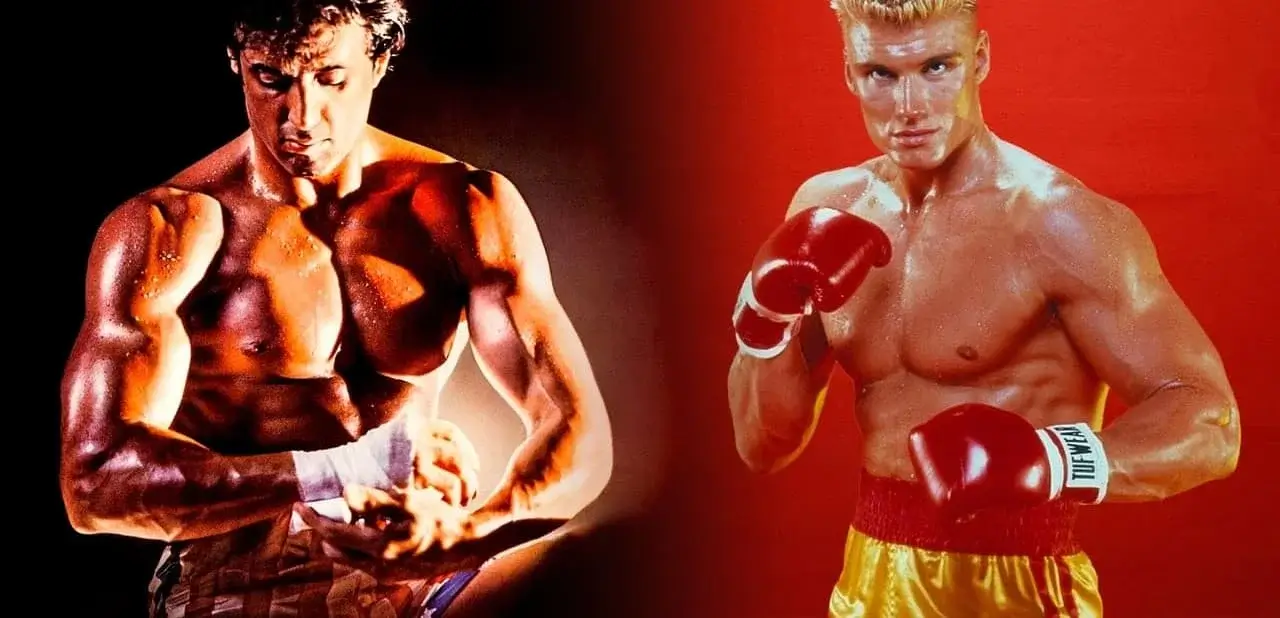 Rocky IV 4K 1985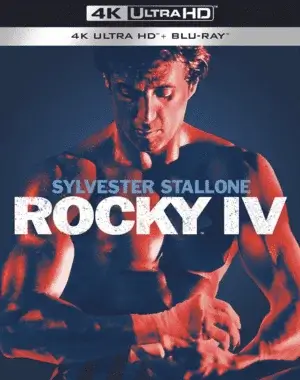 Rocky IV 4K 1985
Producer:
Sylvester Stallone
Cast:
Sylvester Stallone, Talia Shire, Burt Young, Carl Weathers, Brigitte Nielsen, Tony Burton, Michael Pataki, Dolph Lundgren, Stu Nahan, R.J. Adams, Al Bandiero, Dominic Barto, Danial Brown, James Brown, Rose Mary Campos, Jack Carpenter, Mark De Alessandro, Marty Denkin.
IMDB 6.8
File Size: 43.30 GB
Film Description
Rocky Balboa is happy in his family life, and not even the perpetual mumbling of Paulie Pennino, Adriana's brother, can spoil Rocky's good mood. But a new tragedy does break into Balboa's life...

His friend and trainer Apollo Creed agrees to take part in an exhibition fight with the world amateur boxing champion Ivan Drago, a captain of the Soviet Army. The organizers of the match called it an exhibition fight, but Ivan Drago turned the boxing fight into a real fight: the Russian giant, like a sledgehammer, laid Creed in the ring with a fatal blow.

To avenge his friend's death in a fair fight, Rocky Balboa returns to big boxing. To prepare for his fight, which, according to the contract, will take place in Moscow, Rocky goes to Russia, where he begins to gain the athletic form again...

4k movies reviews
It's been almost 30 years since Rocky IV was released. But it seems that neither before 1985 nor afterwards has the world known such a blatant and crude propaganda and propaganda cinematic product as the fourth part of the adventures of the horse from the Apennine peninsula.

What do we see? The image of the Soviet boxer is staggeringly flawed. To call him an imbecile here is to seriously offend imbeciles. A stone face without a hint of emotion, glass eyes and a few genius phrases in the entire film: "I am invincible", "Let him die" and "You will lose". And that purely "Russian" last name, Drago? It just makes me want to spit. In contrast, the characters of Rocky and Apollo - cool, liberated Americans with a great sense of humor, teasing the Russian Ivan, who looks like a complete idiot, at a press conference, are lovingly and diligently painted.

Cheap propaganda pours out of literally every thing here. They show how a Soviet boxer swallows dope. This way they openly claim that much of the notorious success of Soviet sport is due to the use of banned drugs (and they have a nose for it: take the famous sprinter-record holder Ben Johnson, who at the time was beating everyone, but later broke a huge scandal when it was discovered that he had been doping). In general, Soviet sports are dirty, and of course the great American Rocky is as pure as a baby's tear in that sense.

Russia is shown as a snow-covered desert with huts from the Middle Ages - a backwoods country of savages. It is disgusting to look at it. During the Cold War era, the American propaganda lynch mobs the enemy system with lowly methods, but what are the benefits of capitalism and where it will lead us - this question is still open at the beginning of the 21st century.

But okay, it would only be a question of ideology. The movie is full of frankly idiotic moments that do not allow us to take "Rocky" at all seriously. There's the agonizing Apollo lying in the ring, surrounded by everyone - photojournalists, friends, all shouting: he's dying! Rocky hugged him, dying, until he was safely dead, for about three minutes, but WHERE were the doctors??? Doctors, who in professional fights, especially at this level, jump into the ring immediately after a hard knockout.

The staging of fights in the Rocky movies, including, of course, this part, is strikingly contrived and unrealistic. No, of course we have to take into account the relatively limited technical capabilities of the time, but it's just a matter of common sense. How is it possible to show how at the very beginning of a fight one stands with half-lowered hands, and the other punches the opponent in the face with the frequency of one blow per second with the same hand, and the opponent does not even try to dodge, and all this extremely naive and well-worn fuss goes on all round? Each and every one of the fights in "Rocky" is not even a tenth of a bit like a real boxing match, even the bloodiest and most uncompromising one. Yes, this is a movie, yes many things here should be hypertrophied by the laws of genre and spectacle for, but rightly so, not so much that all the action turns into a cheap farce.

By the way, Sylvester Stallone as a heavyweight boxer is just plain ridiculous and absurd. In the 175-centimeter Stallone with a frail torso, leg-specks and the musculature of an amateur bodybuilder, the maximum weight is 85 kg and no more. He is the same super heavyweight, as, for example, Pavel Volya is a heavyweight.

And I would also like to say a few words to people who admire movies like "Rocky IV" or "Rambo 2" and "Rambo 3", no matter if they were born in the USSR or after the fall of the Soviet Union. Guys, sympathizing with these movies is like wiping your feet on your sense of dignity. Your country, the country of your fathers and mothers, the country of its inhabitants, is being vilified, made out to be ugly and degenerate for the whole world to see. And you clap your hands. Strange, to say the least.

Info Blu-ray
Video
Codec: HEVC / H.265 (58.7 Mb/s)
Resolution: Native 4K (2160p)
HDR: Dolby Vision, HDR10
Aspect ratio: 1.85:1
Original aspect ratio: 1.85:1

Audio
English: DTS-HD Master Audio 5.1 (48kHz, 24-bit)
English: Dolby Digital 5.1
English: Dolby Digital 2.0

Subtitles
English SDH, French, German, Italian, Spanish, Dutch.
File size: 43.30 GB
Is Link Dead? Let us know and we'll replace the link.
Report
We now have
Telegram, get notified of new releases 4K movies!
Watch the movie trailer Rocky IV 4K 1985
Related 4K movies