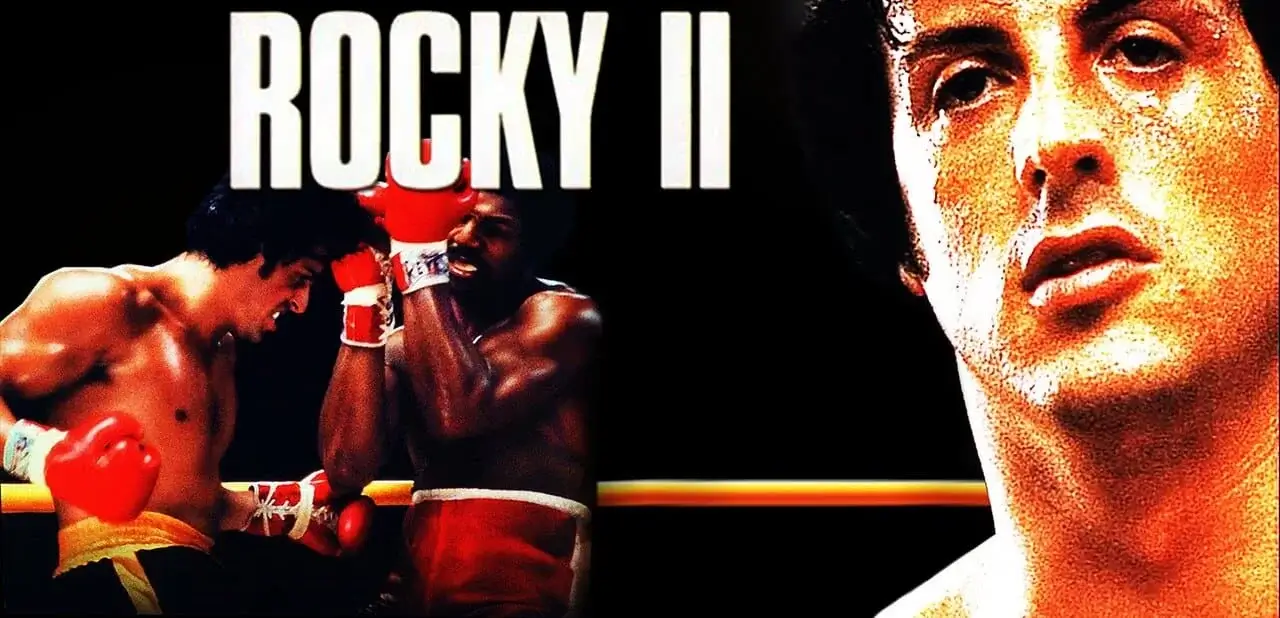 Rocky II 4K 1979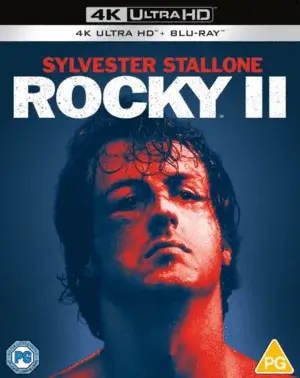 Rocky II 4K 1979
Producer:
Sylvester Stallone
Cast:
Sylvester Stallone, Talia Shire, Burt Young, Carl Weathers, Burgess Meredith, Tony Burton, Joe Spinell, Leonard Gaines, Sylvia Meals, Frank McRae, Al Silvani, John Pleshette, Stu Nahan, Bill Baldwin, Jerry Ziesmer, Paul Micale, Earl Montgomery, Herb Nanas.
IMDB 7.3
File Size: 51.82 GB
Film Description
After a tough fight with Apollo Creed, Rocky Balboa heals his wounds. He decides to quit the sport and start a new quiet life. However, the prize money quickly melts away, and Rocky's new job doesn't work out. Despite the protests of his pregnant wife, Rocky agrees to a rematch with Apollo Creed, who is in great physical shape and burning with a desire for revenge on the Italian stallion.
4k movies reviews
"This guy (Rocky) is not the guy we want. I've seen you pummel him, you don't pummel anybody like that, and every time he gets up and attacks. We don't need a beast like that. I know how you feel, but forget about him, you're the Champion" -
Duke.
Perhaps it's always (yes, it's just a kind of law of the movie business) when a commercially successful, and even cult picture is followed by a logical, but usually not always good sequel. As for the sequel to the brilliant "Rocky", it just could not become even half of the bomb, the hurricane, which swept three years earlier the original.
So when Sylvester Stallone himself thoroughly got down to business, sitting down, in addition to writing the script, and in the director's chair, to make a sequel to something more he clearly did not intend. Stallone has ended up with a movie which is, needless to say, good and of high quality. It is almost the same "Rocky", a little lost in charm, but filmed in the same manner, with the same presentation to the audience and the same characters. Stallone tried to keep the style and traditions of the original, making the film a little brighter and brighter, adding to it a touch of humor.
"Do I look like a lucky guy?!"
- Rocky.
After an incredible and super difficult world title fight, in which, even though Rocky lost by decision of the judges, but at the same time gained incredible popularity, his life changes abruptly. The money that followed and the changes that followed - a new house, expensive cars, clothes and trinkets - do not make Adrian, who was happy in her old apartment, very happy. Rocky, on the other hand, only wants to provide for his beloved.
He has decided to give up sports and boxing in particular, because because of an eye injury in the fight, he may go blind in the next fight altogether. The Italian stallion does everything not to box, looking for a quiet job to support his family, but without education he is offered nothing but physical work, which he wanted to give up. Everybody, absolutely, everybody hints to him that it would be a good idea to "put the gloves back on," only it won't be so easy to do it.
"You know, I thought, I'm not cut out to be in advertising, to be a cattleman, I can only box. But having quit boxing, now I feel like I'm becoming nothing again...because I can't do anything else"
- Rocky.
Even though it's all over for Rocky, for Apollo Creed the narrowly avoided victory against a previously unknown boxer was a real blow to the champion's ego. And after the accusations of a match-fixing and a show made of the fight for the title, he needs a rematch. Creed will tune in very seriously for this fight and come at the peak of his form, because as he himself says, "I won, but I didn't win," and for people like that, that's the most important thing.
"Tell me, have you ever been hit in the face five hundred times in one night? Then it hurts!"
- Rocky.
The rematch will eventually happen, as will the second movie about the legendary boxer. One more chance, one more fight that will definitely decide the Champion. And even though a sequel obviously wasn't originally planned, the phrase "There will be no rematch" in the end of the first movie is not without reason, but it did follow in the end, and it just couldn't not follow, otherwise (and here I mean all parts of this movie epic) the world and us in particular (Stallone fans) would have lost a part of something definitely light and so necessary for us. It is, after all, such a vivid memory from our childhood, transferred to today's reality, we grew up on it all.
There's not much to say about the genius of the musical accompaniment, the soundtrack is truly great, as is maestro Bill Conti, who wrote these legendary tunes. That's why Rocky's training in his legendary gray tracksuit with a slightly modified version of "Gonna Fly Now" looks so great, the music really adds color to the movie.
Years will pass, but we will still re-watch these films year after year, admiring the fortitude, courage and at the same time humanity of the main character, whose final words will once again send shivers down your spine:
"I just want to say one thing to my wife who's home: Yo, Adrian, I did it!" Info Blu-ray
Video
Codec: HEVC / H.265 (53.9 Mb/s)
Resolution: Native 4K (2160p)
HDR: Dolby Vision, HDR10
Aspect ratio: 1.85:1
Original aspect ratio: 1.85:1
Audio
English: DTS-HD Master Audio 5.1 (48kHz, 16-bit)
English: DTS-HD Master Audio 2.0 (48kHz, 16-bit)
English: Dolby Digital 5.1
French: Dolby Digital 5.1 (640 kbps)
German: Dolby Digital 5.1 (640 kbps)
Italian: Dolby Digital 5.1 (640 kbps)
Spanish (Latino): Dolby Digital 5.1 (640 kbps)
Spanish: Dolby Digital 5.1 (640 kbps)
Subtitles
English SDH, French, German, Italian, Spanish, Dutch.
File size: 51.82 GB
4K-HD.CLUB
Download
from TakeFile
We now have
Telegram, get notified of new releases 4K movies!
Watch the movie trailer Rocky II 4K 1979
Related 4K movies
Do you enjoy downloading from TakeFile?