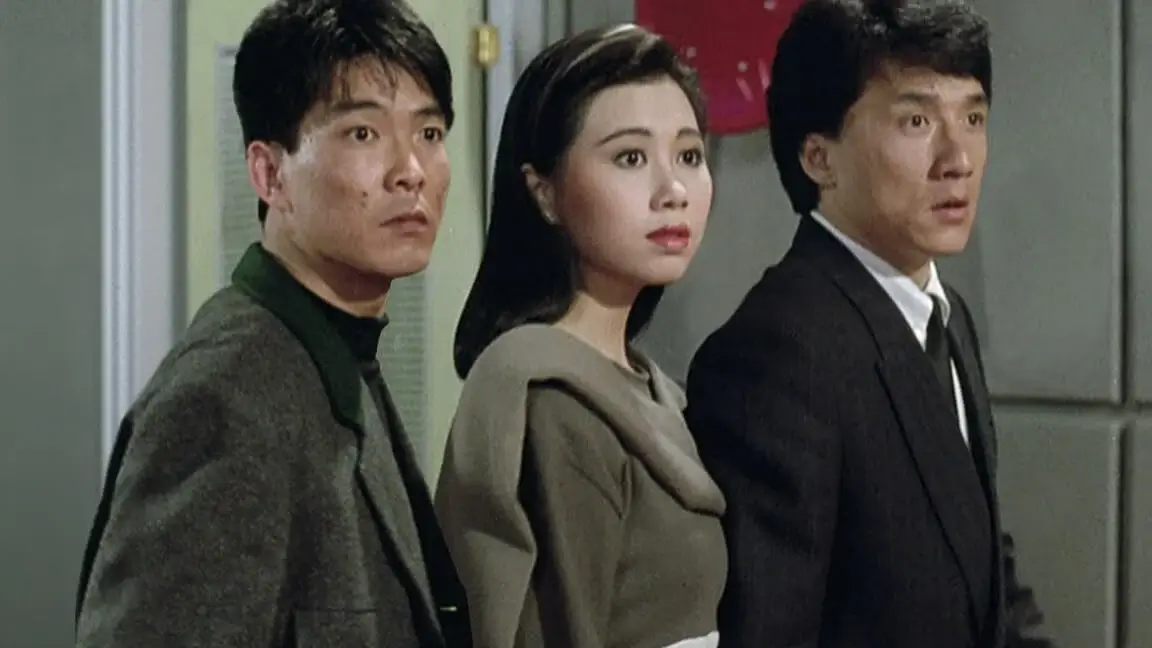 Dragons Forever 4K 1988 EXTENDED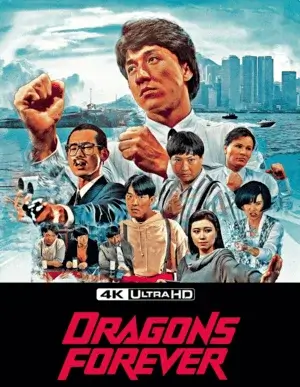 Dragons Forever 4K 1988 EXTENDED
Producer:
Sammo Kam-Bo Hung, Corey Yuen
Cast:
Jackie Chan, Sammo Kam-Bo Hung, Biao Yuen, Pauline Yeung, Deannie Ip, Wah Yuen, Benny Urquidez, Crystal Kwok, Fung Woo, Dick Wei, James Tien, Wai Shum, Roy Chiao, Jing Chen, Fui-On Shing, Wu Ma, Pauline Yuk-Wan Wong, Billy Chow.
IMDB 7.1
File Size: 64.86 GB
Film Description
A secret drug factory is destroying the ecology of a small lake. The owner of the lake, beautiful Lao, initiates a lawsuit against the drug mafia, and she has to confront a talented lawyer Jackie Lan, who by order of the corrupt authorities must defend the interests of organized crime in court. Jackie, with the help of her friends, begins her own investigation into the mafia.
4k movies reviews
And you have to feel the fullness of it,
Where are the contras, where are the tricks,
And who has the right to
To walk through the era...
I have always smiled at the names of Hong Kong action films - so pathological, and often irrelevant to the plot. All dragons, tigers, phoenixes, stalkers, targets, targets, etc.
But when you hear the title "Dragons Forever," a wave of nostalgic sadness comes over you. It is as if the legendary Hong Kong trio of Chan-Hung-Biao will never get together again. As if this picture puts an end to the action-comedy genre.
That's not true, of course. They just don't make movies like they did in the '80s, that's all.
And then there's "Dragons Forever," the most romantic action film of the series of its kind.
Here, besides a succession of various funny moments (by the way, the humor is quite pleasant, funny and kind) and acrobatic tricks mixed up with serious fighting games, you will find one of the most unusual and touching declarations of love in the history of cinema.
I'm not strong in such genre as melodrama, but judging by the action films, you get the impression that all Asians are straightforward prose writers, in whose soul hides a lyricist.
But more to the point.
Jackie Chan plays a very ambitious lawyer here. He takes on the owner of a fishery who has filed a complaint about a certain chemical plant that is allegedly polluting a lake.
The plot, however, is somewhat jagged and uneven. There are a lot of characters, and it is difficult to understand who they are. Although Hong Kong films of that time quite often suffer from such an attitude to the plot.
And speaking of cons, it's a pity that Billy Chow (who played the underboss) was somehow sidetracked, while he really impressed me with his sports skills in such movies as "Fist of Legend" and "Fictitious Marriage.
Still, the movie is watchable. Watchable even with some flaws.
Perhaps I'm being a bit sentimental, it's just that there was something about films from twenty years ago that modern filmmaking has all but lost, and everywhere.
Maybe it's the Spirit of the Time?
But answering that question is as difficult as catching the elusive.
So let us dwell on the fact that before us is an excellent representative of its genre and time.
Forever.
Info Blu-ray
Video
Codec: HEVC / H.265 (84.5 Mb/s)
Resolution: Native 4K (2160p)
HDR: Dolby Vision, HDR10
Aspect ratio: 1.85:1
Original aspect ratio: 1.85:1
Audio
Cantonese: Dolby TrueHD with Dolby Atmos 7.1 (48kHz, 24-bit)
Cantonese: DTS-HD Master Audio 7.1 (48kHz, 24-bit)
Cantonese: DTS-HD Master Audio 2.0
Cantonese: Dolby Digital 5.1
English: DTS-HD Master Audio 2.0 Mono (48kHz, 16-bit)
English: DTS 5.1 (1.5Mbps)
English: Dolby Digital 2.0
Subtitles
English, English SDH.
File size: 64.86 GB
Is Link Dead? Let us know and we'll replace the link.
Report
We now have
Telegram, get notified of new releases 4K movies!
Watch the movie trailer Dragons Forever 4K 1988 EXTENDED
Related 4K movies