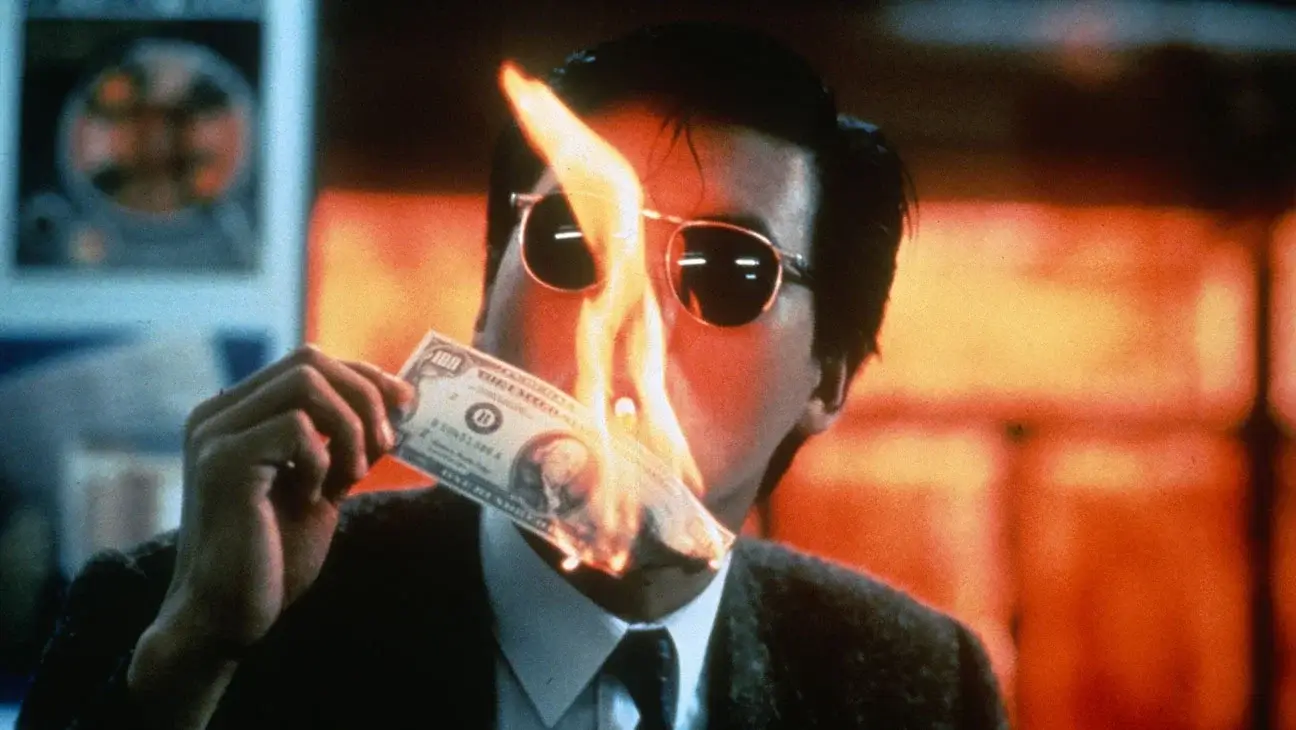 A Better Tomorrow 4K 1986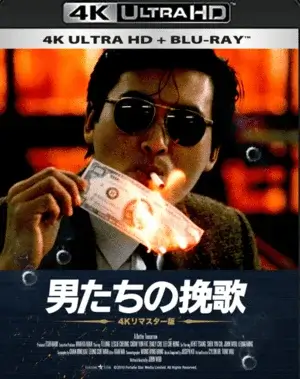 A Better Tomorrow 4K 1986
Cast:
Lung Ti, Leslie Cheung, Chow Yun-Fat, Emily Chu, Waise Lee, Feng Tien, John Woo, Yanzi Shi, Kenneth Tsang, Fui-On Shing, Hsieh Wang, Chi-Fai Chan, Ming Leung, Hing-Yin Kam, Pierre Tremblay, Hark Tsui, Shung-Fung Lau, Wei-Ho Tu.
IMDB 7.4
File Size: 47.77 GB
Film Description
Not so long ago, close friends Ho and Mark were authorities in the triad, living by the rules, with some kind of code of rules. But the former went to prison for three years and, after being released, decided to quit, and the latter, crippled during a shootout, is now begging.

The new boss of the criminal group is an outlaw who got out of the six sycophants and with sadistic pleasure is trying to get even with his friends for the previous humiliation, and, in addition, wants to drag Ho's younger brother, a police inspector, into his dirty deeds.

4k movies reviews
Hong Kong director John Woo's hard-hitting, entertaining, thrilling action films are true masterpieces of the 'action' genre. The key to Woo's success and worldwide recognition was the stylish gangster action film 'A Better Tomorrow' (A Better Future/Right to Life), which grossed the biggest box office in Hong Kong cinemas, sold in the video market in Europe and America at the level of the best Hollywood action films, and won all the most prestigious cinematic prizes in Hong Kong and Taiwan, including the title of 'film of the year'.

'Right to Life' - that's the translation of the movie's title as often as the official one. It was also on my old cassette tape. I didn't understand the meaning before, but then I began to interpret the word 'life' in a figurative sense. It means a way of life, an occupation, a chance to start anew, to get better, etc. In the context of the plot of the film, the title is very appropriate, even more so than 'Bright Future'.

Woo started making movies in the early 70's, but the real breakthrough was 'Bright Future'. In this movie John managed to find his own style. These were the new heroes of Hong Kong cinema. Instead of katanas and nunchucks, they use a pistol and shotgun. Instead of traditional clan fighting, police and mafia confrontation. And what John Woo managed to do with ingenious balance is the combination of super action movie and sophisticated drama. At first glance incompatible elements, but they form a single work of art. This kind of genre movie was Woo's first, and later he brought the combination of drama and action to epic perfection with such works as 'The Assassin' (1989) and 'Bullet in the Head' (1990).

An action movie from John Woo is already like a mark of quality. His Hong Kong works had an almost defining influence on the visual style of the nineties. And in 'Bright Future' we see a talented and unorthodox approach. There are not yet his trademark white doves, but in all its glory shines regular use of two guns (for some reason it is Beretta 92F), regular use of slow motion effect (slo-mo), spectacular brutality, a mountain of corpses and stunning final massacre.

Composer Joseph Koo managed to write grandiose, memorable motifs. The soundtrack is an inseparable attribute of the movie. Try to imagine for example 'Star Wars' with a different musical accompaniment. Heavy? Here the situation is identical. By the way, in Woo's subsequent films there is a colorful soundtrack.

'Bright Future' discovered the talent of Chow Yun-Fat, who without special education became one of the most famous actors in Asia. He achieved local, as well as world fame just thanks to his collaboration with John Woo.

Finally, I would like to note that Woo made a great sequel, 'Bright Future 2' (1987) with the same style, actors and a new story. Many people consider the second part even more successful than the first. But I don't recommend the third part, because the director is different, and the movie itself is not very good.

Info Blu-ray
Video
Codec: HEVC / H.265 (66.0 Mb/s)
Resolution: Native 4K (2160p)
Aspect ratio: 1.85:1
Original aspect ratio: 1.85:1

Audio
Cantonese: DTS-HD Master Audio 7.1
Cantonese: FLAC 2.0
English: Dolby Digital 2.0

Subtitles
English, Mandarin (Traditional), Mandarin (Simplified), Japanese.
File size: 47.77 GB
Is Link Dead? Let us know and we'll replace the link.
Report
We now have
Telegram, get notified of new releases 4K movies!
Watch the movie trailer A Better Tomorrow 4K 1986
Related 4K movies