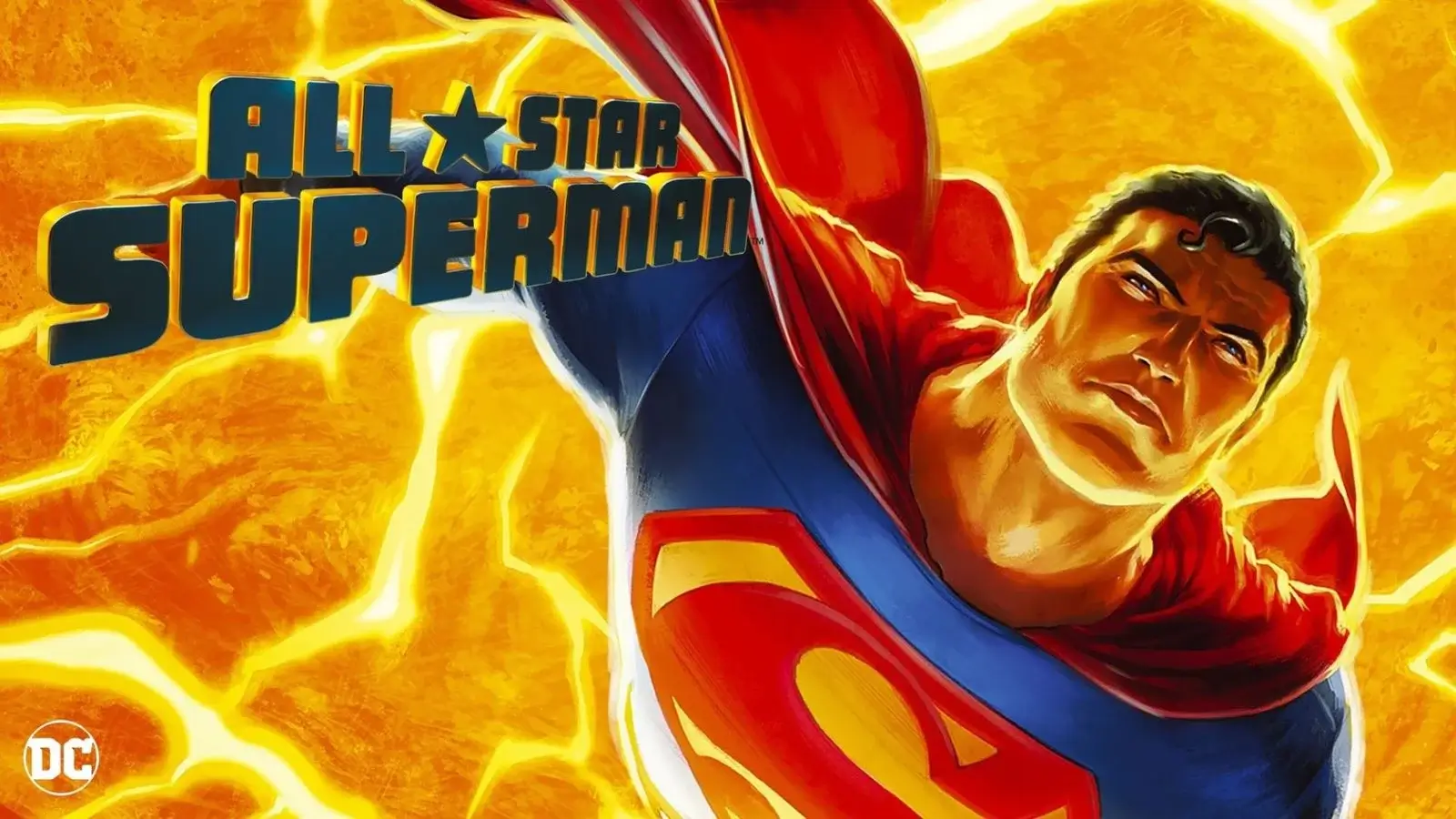 All-Star Superman 4K 2011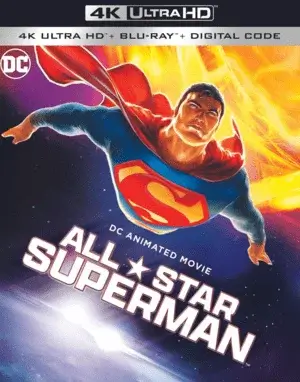 All-Star Superman 4K 2011
Cast:
James Denton, Christina Hendricks, Anthony LaPaglia, Edward Asner, Obba Babatundé, Steve Blum, Linda Cardellini, Cathy Cavadini, Frances Conroy, Chris Cox, Alexis Denisof, John DiMaggio, Robin Atkin Downes, Michael Gough, Matthew Gray Gubler, Finola Hughes, Kevin Michael Richardson, Fred Tatasciore.
IMDB 6.8
File Size: 28.54 GB
Film Description
Lex Luthor is sentenced to execution. But the villain has managed to crack Superman's genetic code and expose the Man of Steel to a lethal dose of solar radiation. Superman is doomed. In his remaining days, he decides to reveal his true face to Lois Lane and confront the latest intrigue on an astronomical scale. Will Superman perish or be reborn as a supernova?

4k movies reviews
I used to have insomnia and didn't know what to do at night. It's not that the cartoon wasn't good, I just couldn't get my hands on it, and after 'meeting' the 2001 animated series 'Justice League' I was haunted by vague doubts. Cartoons and TV series are usually aimed at children's audience, but there is more than a 'bad guy' and a 'good guy' who will bail everyone out. This creation is part of a series of films called the 'Original DC Universe Animated Movies' ('animation' does not mean 'anime').


Technical data

The cartoon, stylistically, is a bit like an anime. The faces of the characters don't look very decent. At least I did not really like the face of Superman in this interpretation. Of course, in 2011 the picture does not look 'good', but to watch what is happening - it does not interfere. Yes, and you can get used to, at least I did for 10-15 minutes, took the hero.


Script

Based on the Grant Morrison comic book series of the same name, which was released from 2006 to 2008. I haven't read the series, so I can't say if the cartoon corresponds to the series. People who can't wait for Man of Steel to die are in for a disappointment - this comic is not canonical and takes place in a parallel reality.


Plot

The first few minutes, the plot is a bit confusing. In the beginning I couldn't figure out what was going on because the events were moving very fast. If you didn't like the first 10 minutes of the story, that doesn't mean it's not good. There is a lot going on in this story. It's a skill to show so many events in 76 minutes, and to make it all understandable and fascinating at the same time.

I've always wanted to know what would happen if Lex Luthor could get rid of Superman and this movie gave me the answers. Oh, and the bumbling reporter himself, Clark Kent, was very satisfying. His interpretation here is quite good, even better than Superman himself.


Sync by

Unfortunately I could not find a good voiceover. Only voice-over narration... The original voice itself is very good, the voice actors have tried their best - from the soul. If our dubbed, I suppose that the cartoon would have received even greater success in our area.


Result

I was very pleased with the film. I did not expect from it something great, but I did not think that it would be so good. I think it is the best of the Superman cartoons.

Info Blu-ray
Video
Codec: HEVC / H.265 (49.0 Mb/s)
Resolution: Upscaled 4K (2160p)
HDR: HDR10
Aspect ratio: 1.78:1
Original aspect ratio: 1.78:1

Audio
English: DTS-HD Master Audio 5.1
English: Dolby Digital 5.1
English: Dolby Digital 2.0
French: Dolby Digital 5.1
Spanish (Latino): Dolby Digital 5.1

Subtitles
English SDH, French, Spanish, Dutch.





File size: 28.54 GB

Is Link Dead? Let us know and we'll replace the link.

Report

We now have
Telegram, get notified of new releases 4K movies!
Watch the movie trailer All-Star Superman 4K 2011
Related 4K movies
What genre of 4K movies do you prefer?