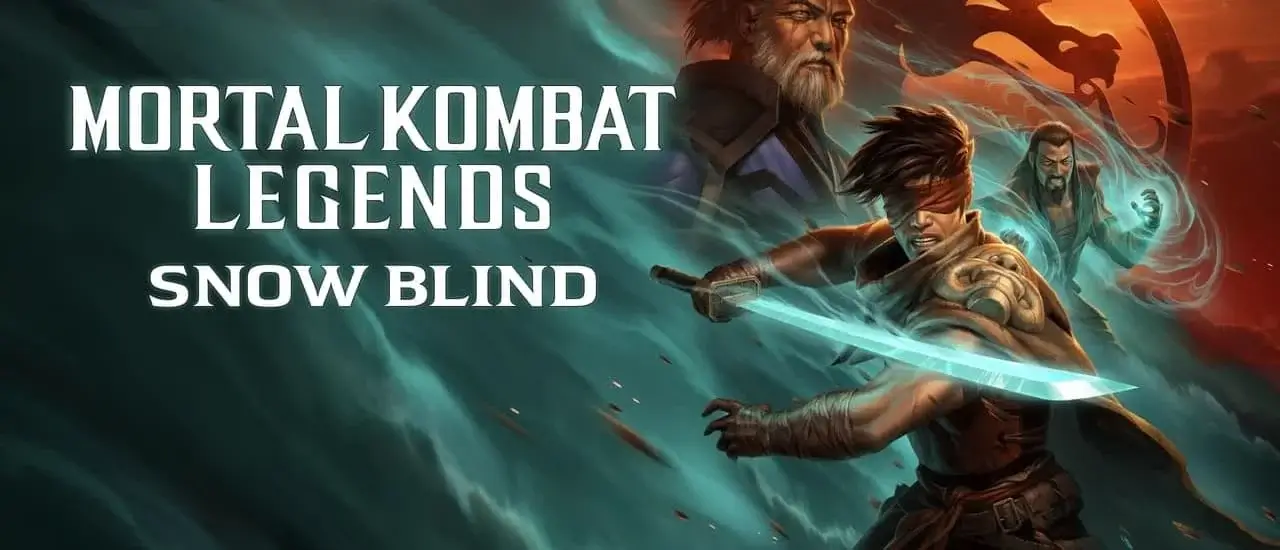 Mortal Kombat Legends: Snow Blind 4K 2022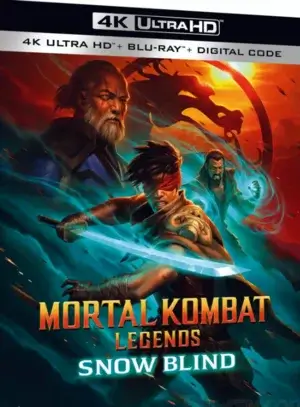 Mortal Kombat Legends: Snow Blind 4K 2022
Cast:
Manny Jacinto, David Wenham, Artt Butler, Yuri Lowenthal, Sumalee Montano, Patrick Seitz, Keith Silverstein, Courtenay Taylor, Imari Williams, Debra Wilson, Lei Yin, Ron Yuan, Keston John.
IMDB 6.7
File Size: 31.94 GB
Film Description
While Kano and the Black Dragon wreak havoc across the globe, a young warrior named Kenshi must confront the impending threat.

4k movies reviews
In 'Snow Blindness' was definitely a work on the mistakes compared to the past cartoons (however, along with this came out new problems, but about this later).

From what I liked: the creators finally decided which of the characters they wanted to devote the bulk of the plot time to (what the very first part suffered from, which, let me remind you, was nominally sort of about Scorpio... and in fact about the original trinity, which, in between, for all the time somehow forgot to reveal motivation, competently display the characters and their development). There is a complete order with it here. They chose an unmovable, old-school and well known character (hello to MK 2021), and Kenshi has some background and character development that is interesting to watch. The same goes for Kuai Lian, whose personality we learn an order of magnitude more about in this installment than in the last.

I'm not sure if it's just me, but the artwork is obviously well done. Don't get me wrong, the models have a characteristic angularity, but it's already... so... not repulsive angularity and sparse drawing of the first 2 parts, it is already noticeably more pleasant to the eye (but with small flaws of drawing in the form of flickering eyes in the frame). The drawings are closer to the DC animated universe of the last 6-8 years, somewhere, subjectively, even surpassing it. The fight animation also added a frame or two (no more).

I liked that the cartoon sometimes makes fun of some clichés, sometimes does it skillfully (more often not very). But still, at some point, it can't stand it and, with the stubbornness of a sheep, begins to reproduce those very clichés, familiar from the pictures the creators were inspired by. Although one plot twist still pleasantly surprised.

In general, the first half clearly feels like the classics of the 20th century: Kurosawa's 'Bodyguard' (or, if you like, Sergio Leone's 'For a Fistful of Dollars'), a bit of 'Kickboxer' (in places it was more like 'Kung Fu Panda', but this is by no means a minus to the cartoon, on the contrary) and... and eeee... that's it. And then, gentlemen, the problems begin.

The whole last third feels like it's already some sort of inspiration for Sly's 'Unstoppable'. Where the script, like a piece of paper, can be crumpled up into a ball and tossed into a trash can across the room. The goal here is to cram in as many characters as possible (as with Bruce Willis and Schwarnie's characters from the same place), have action for action's sake, and get the credits rolling as soon as possible. And that's a shame, because that whole third spoils the impression and devalues the good first 2/3.

Plot holes are present and make you wrap your hands around your face as early as the 9th-11th minute. The most innocuous example: Here comes a trio of 'Black Dragons' (in the manner of 'Saviors' from 'Walkers') at the market in the new village. The three of them get screwed by a local vendor, who is sort of out of touch and outraged by their behavior. He is sort of outraged by their behavior, and after a couple of minutes of playfully slapping them around, Kenshi hears the same vendor reproach them with the words: "Are you kidding me? You don't know who they are? They're 'DRACONS'!!!1 Our village is going to have problems" (buddy, you didn't know that yourself three minutes ago, otherwise your dialogue with them would have been different, as well as the model of behavior). Unfortunately, there's a lot of idiocy like that in the cartoon. It can also slip into fights, where in one scene the character gets screwed without a chance, and in the other becomes a kind of imbalanced mini-boss. Severe injuries that completely disappear between scenes, etc.

In general, definitely pleased with the fact that the creators began to experiment with the formula, but the result is still very far from the concept of 'flawless'.

Info Blu-ray
Video
Codec: HEVC / H.265 (51.2 Mb/s)
Resolution: Upscaled 4K (2160p)
HDR: HDR10
Aspect ratio: 1.78:1
Original aspect ratio: 1.78:1

Audio
English: DTS-HD Master Audio 5.1 (48kHz, 24-bit)
English: Dolby Digital 5.1
English: Dolby Digital 2.0
French: Dolby Digital 5.1
Spanish: Dolby Digital 5.1

Subtitles
English SDH, French, Spanish.
File size: 31.94 GB
4K-HD.CLUB
Download
from TakeFile
We now have
Telegram, get notified of new releases 4K movies!
Watch the movie trailer Mortal Kombat Legends: Snow Blind 4K 2022
Related 4K movies