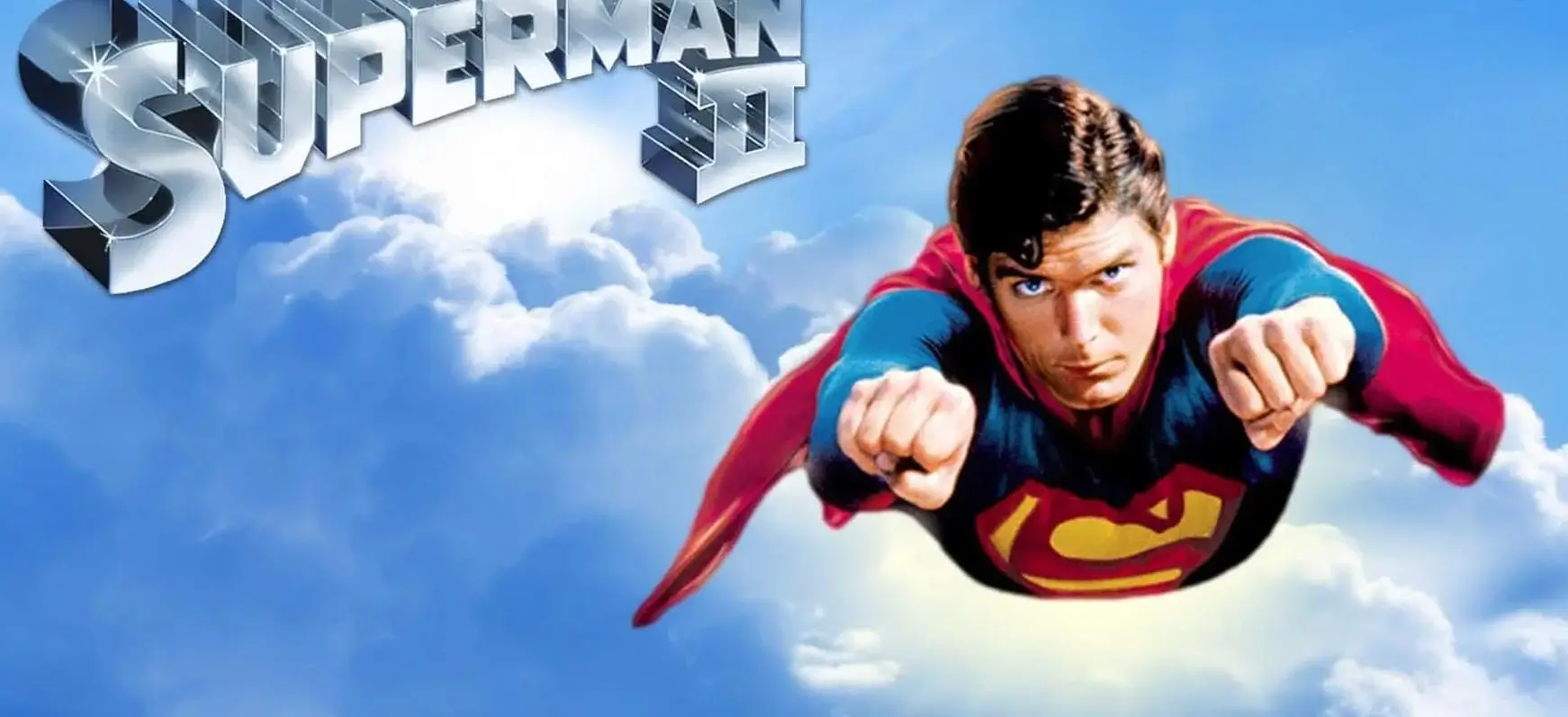 Superman II 4K 1980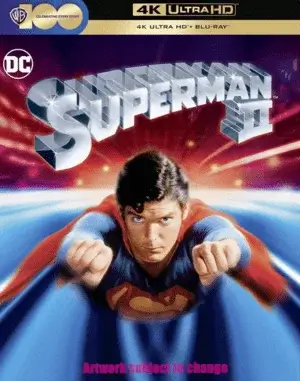 Superman II 4K 1980
Producer:
Richard Lester, Richard Donner
Cast:
Gene Hackman, Christopher Reeve, Margot Kidder, Ned Beatty, Jackie Cooper, Sarah Douglas, Jack O'Halloran, Valerie Perrine, Susannah York, Clifton James, E.G. Marshall, Marc McClure, Terence Stamp, Leueen Willoughby, Robin Pappas, Roger Kemp, Roger Brierley, Anthony Milner.
IMDB 6.8
File Size: 57.20 GB
Film Description
Three Kryptonian villains arrive on Earth. They have the same powers as Superman and are going to destroy humanity. Superman will have to fight the ruthless enemies and meet love.

4k movies reviews
As you might expect, the sequel to the Man of Steel saga was worse than the original. The problem is that the film lacks the scale and epicness with which the first film was presented. The confrontations with General Zod and his team are all reduced to a fight in a small Texas town, with Kal-El and the three Kryptonians clashing on a street in Metropolis, just across the street from the Daily Planet. And at the end of the battle, Superman flies to the same place, the Fortress of Solitude, to heal, to regain his strength, to trap the enemy. All of this, of course, is the weakness of the tape.

The plot is also a weak point. Too many logical holes (for example, in a few days Lex Luthor managed to fly to the Arctic in a balloon!) And inconsistencies with both the original film and the comics. It's unclear where Superman and his fellow enemies got their new powers, which were not mentioned in either the comic book or movie #1. Freezing rays, memory-wiping kisses, and more.

Well, the strengths, of course, are the wonderful (as in the first film) acting and technical component. Christopher Reeve, just as in the first part, perfectly plays his role. His brave look and charming smile, sometimes more important than the plot. Looking into the eyes of Superman, you gain hope, and this is so important for the hero, especially with the prefix - super!

Their romance with Louis is also wonderfully played, with both actors (Reeve and Margo Kidder) showing true love for each other! And Gene Hackman is, as always, superb. He's no longer a super-terrorist, but rather a buffoon, the main thing for him is to become the head of... Australia! But even in this role he is splendid, and he takes on no small share of comic situations in the movie. Terence Stamp, as Zod, is perfect, you would have to seek out such a tyrant...

On the whole, the movie makes a pleasant impression. The magnificent music by John Williams (preserved since the first film) and the enthusiastic performance of the actors stifle many logical and plot inconsistencies. Although, it could have been much better!

Info Blu-ray
Video
Codec: HEVC / H.265 (54.5 Mb/s)
Resolution: Native 4K (2160p)
HDR: HDR10
Aspect ratio: 2.35:1
Original aspect ratio: 2.39:1

Audio
English: Dolby TrueHD with Dolby Atmos 7.1 (48kHz, 24-bit)
English: DTS-HD Master Audio 7.1 (48kHz, 24-bit)
English: DTS-HD Master Audio 2.0 (48kHz, 24-bit)
English: Dolby Digital 5.1
English: Dolby Digital 2.0
French: Dolby Digital Mono
German: Dolby Digital Mono
Italian: Dolby Digital Mono
Spanish: Dolby Digital Mono
Spanish (Latino): Dolby Digital Mono
Japanese: Dolby Digital Mono


Subtitles
English SDH, French, German, Italian, Japanese, Spanish, Dutch, Korean.
File size: 57.20 GB
4K-HD.CLUB
Download
from TakeFile
We now have
Telegram, get notified of new releases 4K movies!
Watch the movie trailer Superman II 4K 1980
Related 4K movies
Do you enjoy downloading from TakeFile?