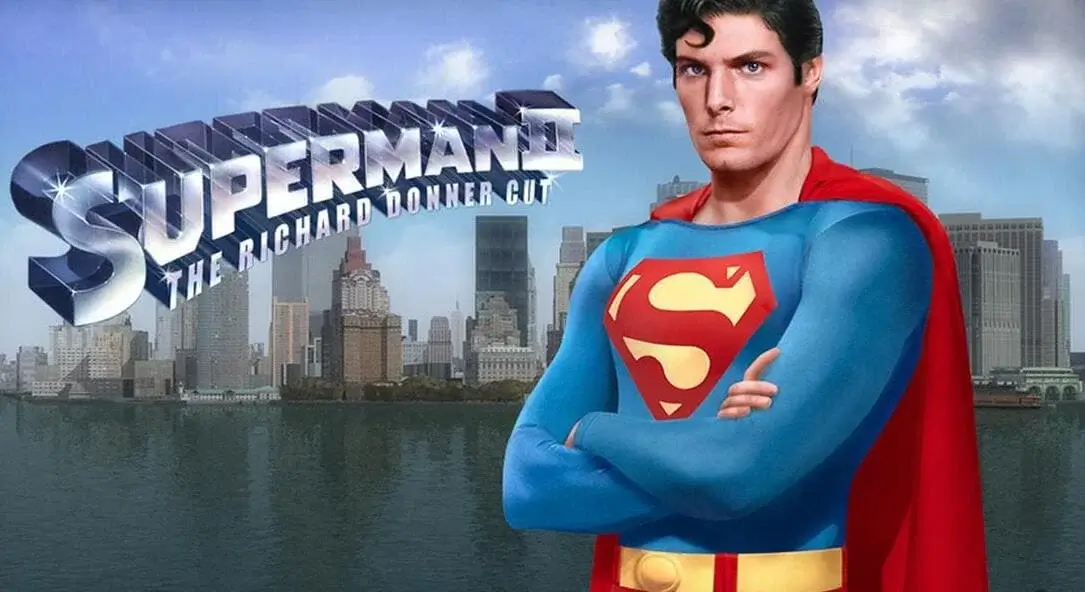 Superman II: The Richard Donner Cut 4K 1980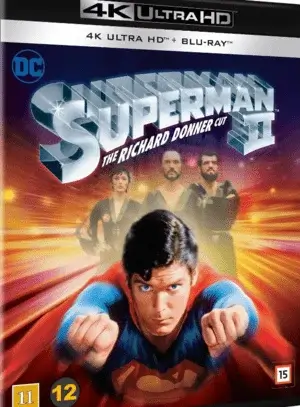 Superman II: The Richard Donner Cut 4K 1980
Producer:
Richard Donner, Richard Lester
Cast:
Gene Hackman, Christopher Reeve, Marlon Brando, Ned Beatty, Jackie Cooper, Sarah Douglas, Margot Kidder, Jack O'Halloran, Valerie Perrine, Clifton James, E.G. Marshall, Marc McClure, Terence Stamp, John Ratzenberger, Shane Rimmer, John Morton, Jim Dowdall, Angus MacInnes.
IMDB 7.6
File Size: 54.21 GB
Film Description
Before Krypton exploded and Jor-El put his baby son, Kal-El, in a rocket ship to Earth, the benevolent ruler was forced to banish three irredeemable criminals to another dimension called The Phantom Zone. The trio's leader, General Zod, vowed revenge. Later, of course, Kal-El grew up to become Superman, Earth's mighty champion. A battle with the criminal mastermind, Lex Luthor, ends with Superman hurling a nuclear warhead into space where it explodes, but not harmlessly. Instead, it frees the Kryptonian threesome from their other-dimensional prison. They soon discover they have almost unlimited power (the same powers, in fact, as Superman), which they use to take over the Earth. Meanwhile, the intrepid reporter, Lois Lane, learns that her bumbling colleague, Clark Kent, is really Superman, a revelation that leads to him bringing her to his frozen Fortress of Solitude and renouncing his powers in order to make love to her. It is only when Superman and Lois return to civilization that they learn of the three Kryptonians and how Lex Luthor has joined forces with them. Now, Superman must reverse the irreversible and regain his powers in order to save mankind.

4k movies reviews
I, like many others have been waiting for this cut to come along. I got the DVD yesterday and expected a film with missing holes, missing scene title cards and un-easy editing due to the footage used.

What people forget is that Richard Lester's version was pretty hot in 1980 minus a bloke getting blown around while on the phone in the heat of a battle.

Well ... I was shocked, and I clapped at the end. Superman II now feels like a different film. The new scenes are very good (and just show what Chris Reeve could do - what a wonderful actor he really was), Marlon Brando scenes are superb to watch, new music cues - from Superman one, lots of new funny scenes, and new special effects that don't look out of date in what is supposed to be a 1980 film. Gene Hackman's part seems more fleshed out here than before - witness the Fortress of Solitude crystal scenes. lovely and funny.

This shows the power of DVD and show special it is. This cut simply could not have been made. You will find that some of the new edits jump from scene to scene in a flash - that because we already know the film from Richard Lester's version. Watch this like is was new and you would love it more. You, if you are a Superman fan, will fall in love with the new opening scene with a new look at the Phantom zone capture (new camera angles you see) and get this - new credit sequence up to the standard of the original supe adventure.

So it really like a fantastic new look at a old film. You could point out the faults in lines dubbed or the odd bit of tinkering even the ending but this really is a new Chris Reeve film you though could never have been made. Bonus.

Masterful piece of reimaging - Superman is back

Info Blu-ray
Video
Codec: HEVC / H.265 (60.1 Mb/s)
Resolution: Native 4K (2160p)
HDR: HDR10
Aspect ratio: 2.39:1
Original aspect ratio: 2.39:1

Audio
English: Dolby TrueHD with Dolby Atmos 7.1 (48kHz, 24-bit)
English: DTS-HD Master Audio 7.1 (48kHz, 24-bit)
English: Dolby Digital 5.1
English: Dolby Digital 2.0

Subtitles
English SDH, French, German, Italian, Spanish, Dutch, Korean, Finnish, Swedish, Danish, Norwegian, Japanese.
File size: 54.21 GB
4K-HD.CLUB
Download
from TakeFile
We now have
Telegram, get notified of new releases 4K movies!
Watch the movie trailer Superman II: The Richard Donner Cut 4K 1980
Related 4K movies