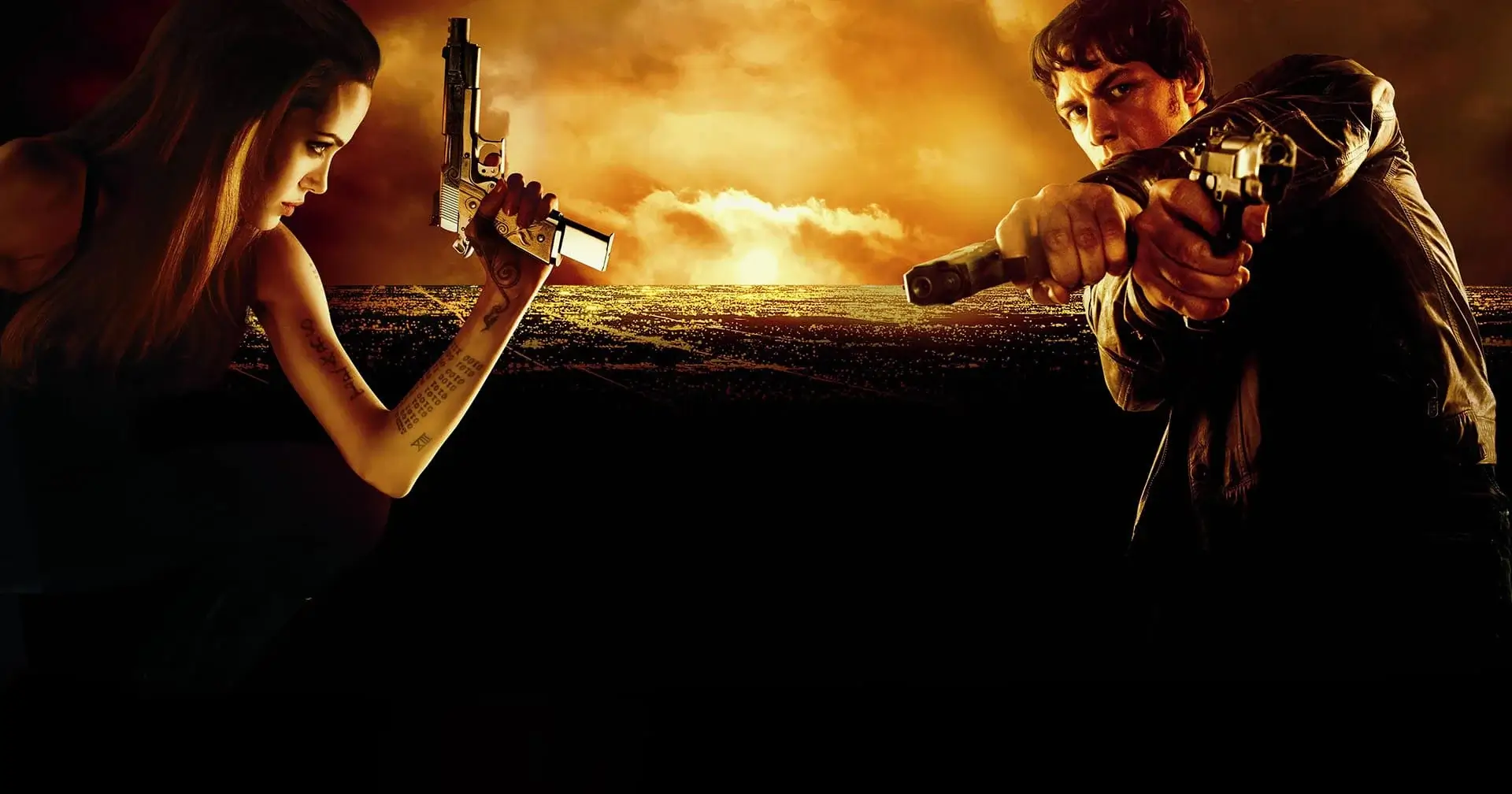 Wanted 4K 2008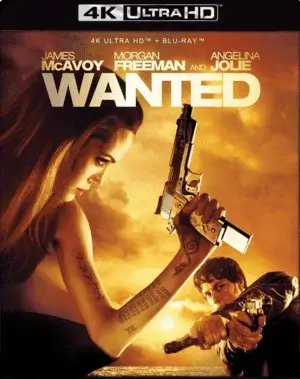 Wanted 4K 2008
Producer:
Timur Bekmambetov
Cast:
Angelina Jolie, James McAvoy, Morgan Freeman, Terence Stamp, Thomas Kretschmann, Common, Kristen Hager, Marc Warren, David O'Hara, Konstantin Khabenskiy, Dato Bakhtadze, Chris Pratt, Lorna Scott, Sophiya Haque, Brian Caspe, Mark O'Neal, Bridget McManus, Bob Ari.
IMDB 6.7
File Size: 70.60 GB
Film Description
Wesley Gibson is a nerd and a whiner, stuck in the office all day. His boss humiliates him, his girlfriend cheats on him. His life is going nowhere! After discovering that his father, who abandoned him in his early childhood, was brutally murdered, Wes finds himself drawn into a secret society of killers called "Brotherhood". An experienced mentor, Fox, takes charge of his training, and this once chained to an office chair squishy develops lightning-fast reactions and superhuman speed. But even on his first assignment, Wesley realizes there's more to life than deciding other people's fates. It's about having the courage to take charge of your own life.

4k movies reviews
I know that a lot of people are going to want to throw me in the mud right now, but I'm going to say something.

For a long time, since the days of Night Watch, I've been haunted by doubts. I couldn't exactly express the thought I had after watching Bekmambetov's films. Everyone around me said that it was great and cool, that it was a new word in Russian cinema, that it was the only Russian director who could make blockbusters, etc., etc. After watching 'The Irony of Fate 2 ' I was shocked, but I thought that someone just made a mistake with the choice of the director to make a film like this, a blockbuster director can not shoot chamber stories, where special effects are needed as a fish umbrella. In general, I continued to believe that everyone who admires Bekmambetov is right, and I just miss something. I want to say that I've been waiting and hoping that after the movie "Wanted!" I would finally be able to understand and recognize the talent of this director.

And then it happened, I watched 'Wanted! ' and came out of the auditorium with the final thought that my vague doubts had turned into. Bekmambetov is not a director, he is a special effects creator. A cool professional in this field, but his place is not in the director's chair, but at the head of the team responsible for special effects in the film. His work has nothing to do with directing. After all, a movie can't be called a movie if when most of the audience leaves the theater they have the same thought: 'Wow, cool, but..., Lord, let me remember what this movie was about. In Bekmambetov's films there is no ... the movie itself, there's a big endless special effect. And the audience, at least I and my friends with whom I went to see 'Wanted! ', would like to be able to have at least some discussion after the movie. But when we looked at each other, we realized that there was nothing to discuss in this movie. Anything at all. No, we can discuss, of course, painfully thin Jolie. The fact that McAvoy looks better without his shirt than he does with it on. The fact that Morgan Freeman is the same age as he was 15 years ago, and still is, etc., etc.

Info Blu-ray
Video
Codec: HEVC / H.265 (85.0 Mb/s)
Resolution: Native 4K (2160p)
HDR: Dolby Vision, HDR10
Original aspect ratio: 2.39:1

Audio
English: DTS-HD Master Audio 5.1 (48kHz, 24-bit)
English: DTS-HD Master Audio 2.0 (48kHz, 24-bit)
English: Dolby Digital 5.1

Subtitles
English SDH.
File size: 70.60 GB
4K-HD.CLUB
Download
from TakeFile
We now have
Telegram, get notified of new releases 4K movies!
Watch the movie trailer Wanted 4K 2008
Related 4K movies