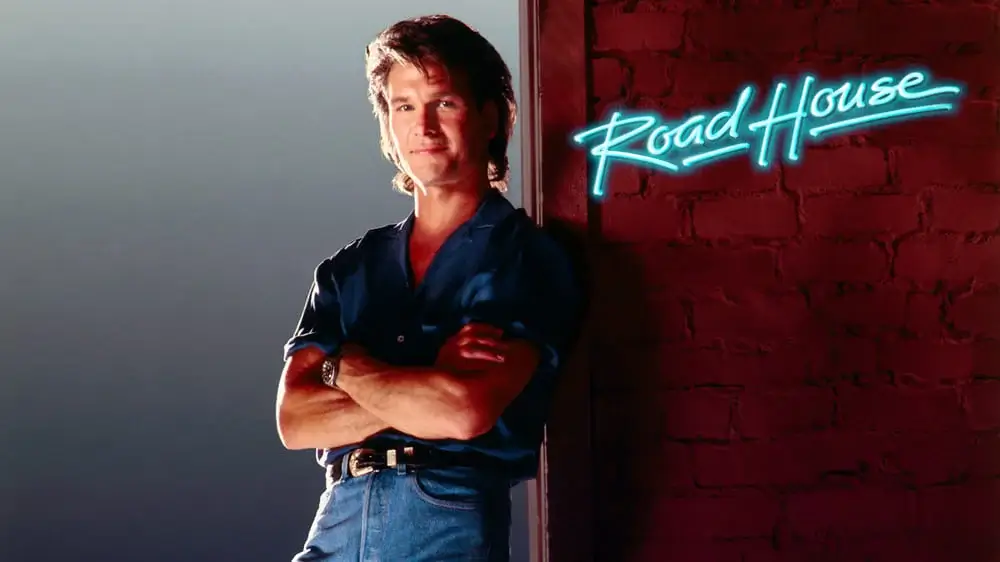 Road House 4K 1989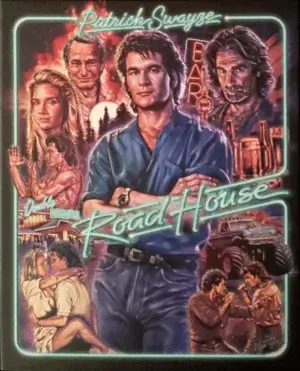 Road House 4K 1989
Producer:
Rowdy Herrington
Cast:
Patrick Swayze, Kelly Lynch, Sam Elliott, Ben Gazzara, Marshall R. Teague, Julie Michaels, Red West, Sunshine Parker, Jeff Healey, Kevin Tighe, John Doe, Kathleen Wilhoite, Travis McKenna, Roger Hewlett, Kurt James Stefka, Gary Hudson, Terry Funk, Michael Rider.
IMDB 6.6
File Size: 77.04 GB
Film Description
Dalton is a legendary bouncer who comes to Jasper, Missouri, to restore order to the unsafe Two Deuce Bar.

As he rids the bar of thugs, hoodlums, and assassins, the wrath of their employer, the infamous racketeer Brad Wesley, grows stronger. The town lives in fear of Wesley, but Dalton is ready to act.

4k movies reviews
Bouncer Dalton is a legendary character in Patrick Swayze's career. He may not be as famous as Cobra (Sylvester Stallone) or Nico Toscani (Steven Seagal), but he is no less cool, manly and charismatic.

The plot is simple. As the best in the business, Dalton is hired by a 2x2 club owner to clean up his decaying establishment.

At times the plot gets sidetracked. And you just sit back and admire Swayze's character carving up another brawler. And the guys answer the enthusiastic girly questions, "Who is this guy?" with confidence, "His name is Dalton!"

Dalton inspires calmness in people, he gives off an inimitable self-confidence. Dalton is best not bullied. Many people underestimated him, and subsequently paid dearly for their mistakes. Although everyone has heard that Dalton is tough, he does not initially give the impression of being invincible. One memorable phrase everyone says to him is, "And I thought you'd be bigger." It wasn't until later that they realized they were wrong when they picked up Dalton's knocked-out teeth from the floor.

And since Dalton believes there are no winners in a fight, he follows 3 rules in the bar and in life:
1. Don't hate your opponent.
2. You must never get wound up.
3. one must be polite.

The movie is filled with a huge number of fight scenes. The fights are perfectly staged, but don't expect the kind of realism that is present in films with the same Seagal. However, on the whole, everything is of the highest level: people are maimed, glass and bottles are broken, tables and chairs are broken, houses explode and burn. Plus, for fans of romance, there is a love story in the picture.

These movies have become a rarity and are hard to find even on DVD these days.

Info Blu-ray
Video
Codec: HEVC / H.265 (89.8 Mb/s)
Resolution: Native 4K (2160p)
Aspect ratio: 2.35:1
Original aspect ratio: 2.39:1

Audio
English: DTS-HD Master Audio 5.1 (48kHz, 24-bit)
English: DTS-HD Master Audio 2.0 (48kHz, 24-bit)
English: Dolby Digital 5.1
English: Dolby Digital 2.0

Subtitles
English, English SDH.
File size: 77.04 GB
4K-HD.CLUB
Download
from TakeFile
We now have
Telegram, get notified of new releases 4K movies!
Watch the movie trailer Road House 4K 1989
Related 4K movies
Do you enjoy downloading from TakeFile?