Mother's Day 4K 1980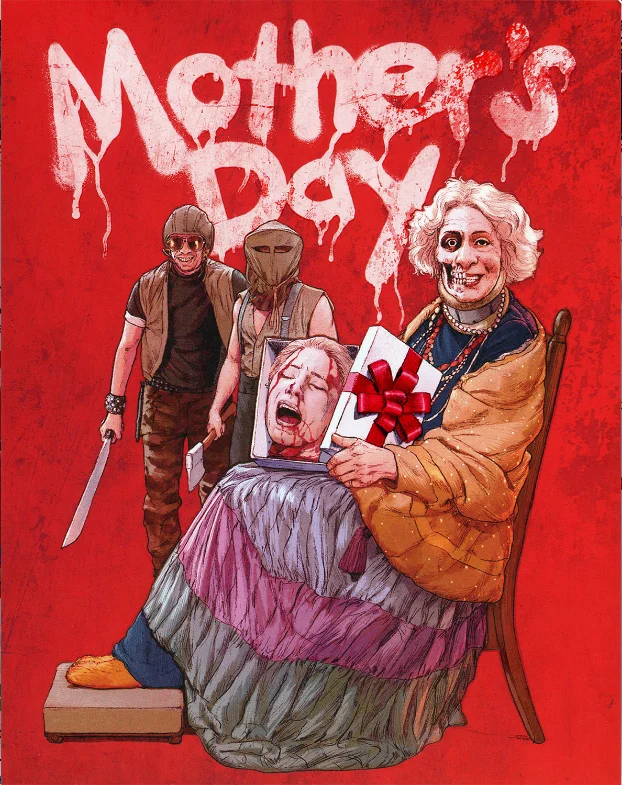 Mother's Day 4K 1980
Producer:
Charles Kaufman
Cast:
Tiana Pierce, Nancy Hendrickson, Deborah Luce, Gary Pollard, Michael McCleery, Beatrice Pons, Robert Collins, Peter Fox, Luisa Marsella, Kevin Lowe, Scott Lucas, Ed Battle, Robert Carnegie, Silas Davis, Stanley Kaufman, John Radom, Louie Cogie, Sondra Fortunato
IMDB 5.3
File Size: 57.29 GB
Film Description
"Mother's Day 4K" is a gripping psychological thriller set in 1980. The story evolves around a group of friends facing a nightmarish situation in the woods when they become victims of two ruthless female maniacs. In this fight for survival, the friends are forced to use all their strength and skills to survive a nightmarish mother's day. The movie strikes a tense atmosphere, unexpected plot twists and hard-hitting moments, leaving the viewer in a state of intense excitement. With 4K technology, every frame becomes a visual delight, adding depth and clarity to this disturbing cinematic experience.
Info Blu-ray
Video
Codec: HEVC / H.265 (89.5 Mb/s)
Resolution: Native 4K (2160p)
HDR: HDR10
Aspect ratio: 1.85:1
Original aspect ratio: 1.85:1
Audio
#English: FLAC 1.0
#English: Dolby Digital (Commentary by Charles Kaufman)
Subtitles
English SDH
File size: 57.29 GB
Is Link Dead? Let us know and we'll replace the link.
Report
We now have
Telegram, get notified of new releases 4K movies!
Watch the movie trailer Mother's Day 4K 1980
Related 4K movies
What genre of 4K movies do you prefer?