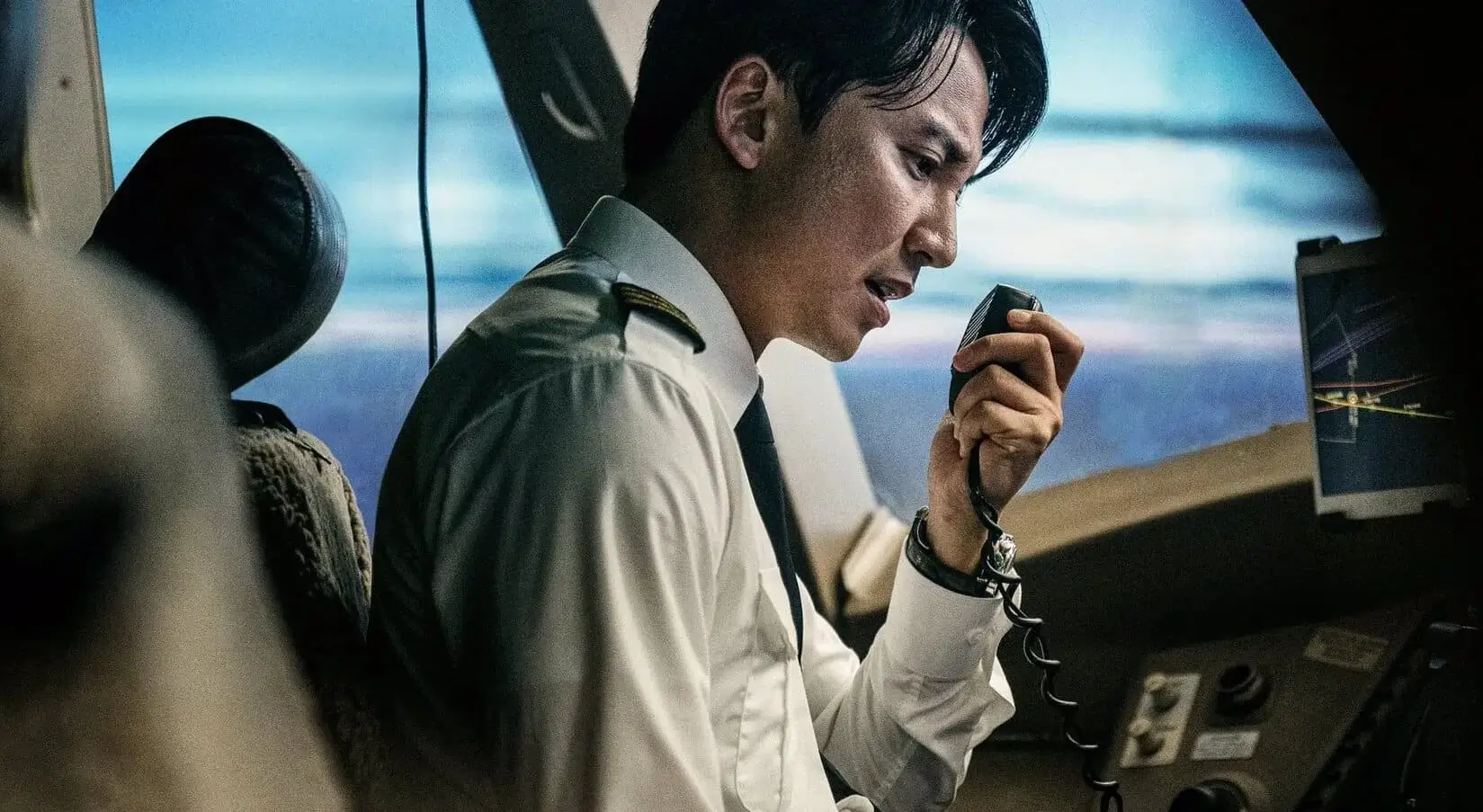 Emergency Declaration 4K 2021 KOREAN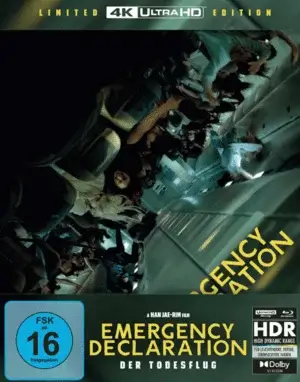 Emergency Declaration 4K 2021 KOREAN
Cast:
Song Kang-ho, Lee Byung-hun, Jeon Do-yeon, Nam-gil Kim, Si-wan Yim, Kim So-jin, Park Hae-joon, Carson Allen, Michael Davis, Rachel J. Goodgion, Kim Hak-sun, Bong-sik Hyun, Seol In-ah, Yul-Eum Lee, Trent Martin, John D. Michaels, Suk Mun, Dustin Vuong Nguyen.
IMDB 6.8
File Size: 79.87 GB
Film Description
A passenger flight departs Incheon for Honolulu. While a Seoul policeman, following his professional intuition, investigates the identity of an unknown person who posted a video on the Internet threatening a terrorist attack on the plane, a criminal infiltrates the plane and sprays an unknown substance on board. Passengers and staff begin to show signs of infection with an unknown disease, it becomes clear that the ship has been subjected to a bioterrorist attack. The task force tries to get the plane to land, but it proves difficult to do so.

4k movies reviews
The tale is about a crowded airliner on a flight to Hawaii. Suddenly one of the passengers inadvertently suffocates and bleeds to death, and later the plane panics as more and more people become infected with an unknown disease. The task force tries to save the passengers, but airports do not allow an airliner infected with an unknown leprosy to land. While on the ground, South Korean authorities and police officers try to attempt to save people, in the air there is a struggle for survival...

The pandemic period has put people in fear of unknown viruses, so that every time they sneeze, everyone around them crosses and presses handkerchiefs to their faces. This film plays on this new phobia: the second part of the film vividly illustrates the attitude to this kind of infections, and once again reminds us how dangerous the game with biological weapons is, capable of destroying the population of the planet in a short time.

In a considerable two hours the film will arouse a whole range of different emotions: fear and panic, despair and faith, hopelessness and humility, anxiety and determination. The narration will be divided into two lines: the events happening in the plane and express investigation of the policeman on the ground in order to find the source of infection. The plot will zigzag several times, either giving hope for salvation, or completely and irrevocably trampling it.

In such dangerous situations, the true essence of man is revealed, clearly highlighting the best and worst qualities: one says that everyone is for himself, the other desperately and bravely rushes into the thick of it to save the others. Of course, there are some questionable moments regarding the execution of the technical part, but this is more for those who know about aviation, but in general it does not affect the impression.

Moral: In order to keep yourself safe from contagion while traveling, you should constantly be in a state close to a binge.

The result is a tense thriller-catastrophe about survival in airspace.

Info Blu-ray
Video
Codec: HEVC / H.265 (71.8 Mb/s)
Resolution: Native 4K (2160p)
HDR: Dolby Vision, HDR10
Aspect ratio: 2.40:1
Original aspect ratio: 2.39:1

Audio
Korean: DTS-HD Master Audio 7.1 (48kHz, 24-bit)
Korean: Dolby Digital 5.1
German: DTS-HD Master Audio 5.1 (48kHz, 24-bit)

Subtitles
English, German.
File size: 79.87 GB
4K-HD.CLUB
Download
from TakeFile
We now have
Telegram, get notified of new releases 4K movies!
Watch the movie trailer Emergency Declaration 4K 2021 KOREAN
Related 4K movies
Do you enjoy downloading from TakeFile?