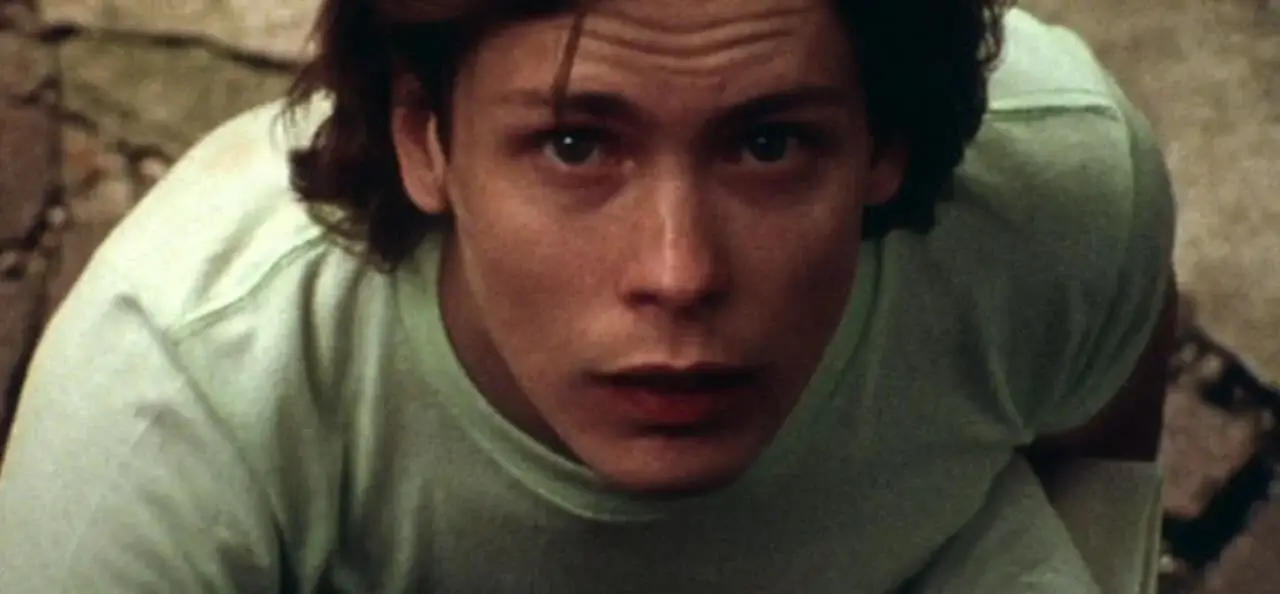 Martin 4K 1976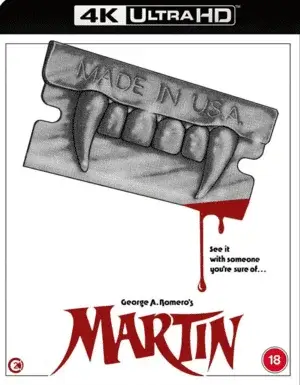 Martin 4K 1976
Producer:
George A. Romero
Cast:
John Amplas, Lincoln Maazel, Christine Forrest, Elyane Nadeau, Tom Savini, Sara Venable, Francine Middleton, Roger Caine, George A. Romero, James Roy, J. Clifford Forrest Jr., Robert Ogden, Donaldo Soviero, Donna Siegel, Albert J. Schmaus, Lillian Schmaus, Frances Mazzoni, Vincent D. Survinski.
IMDB 7.0
File Size: 52.17 GB
Film Description
Teenage Martin moves in with his native uncle in another town and while still on the train attacks a defenseless girl in order to have fun and drink her blood. In his new place, Uncle Cuda immediately makes rules: don't kill anyone in town and don't talk to his granddaughter. Garlic is hung all over the house, but like crucifixes, it doesn't deter Martin. The uncle is convinced that his nephew is a nosferatu, the curse of the family, and his granddaughter thinks the boy has a slight nervous breakdown.

4k movies reviews
If you wake up the average viewer in the middle of the night and ask him about vampires, he will certainly answer without hesitation. He will tell you who vampires are, list the ways of destroying them, and the place to which one who has a habit of waking people up in the middle of the night with stupid questions should immediately go. But the modern viewer no longer wants to be frightened of vampires. The image of grim aristocrats has long been forgotten. In its place have come heroic, sexual, tragic vampires and, damn them forever, vampires of the sad image. Thus, they degenerated into something vulgar in the name of their former selves: a romantic heresy for girls from puberty to menopause. Is the vampire genre dead? Probably not; you can't kill an immortal so easily. Movies about masters of the night are coming out with varying success to this day, parodying our consumer society or simply making us laugh.

All the more appealing George Romero's picture looks today. In retrospect. Even before Coppola's spectacularly dotted Dracula, before vampires turned black and well-built brunettes began to squeeze their figures into latex, the B-movie maestro and lord of cranberry tsunamis approached the question of vampirism from an unexpected angle. Martin is not an easy vampire: he doesn't wield magic that enchants victims or a magic bite that plunges them into sleep. His sorcery is a syringe of sleeping pills. He cannot boast a snow-white fang or superhuman strength, preferring to bleed with an ordinary razor blade. His image is far from romantic: a lean, unkempt young man with an unexpressive appearance and a perpetually relaxed face. Unspeakable, withdrawn. Is he even a vampire? He strolls around in the sun all day with a blank stare, snacks on garlic with ease, and can enter any house uninvited. Marginal, possibly autistic. Preferably preys on women, though he's not squeamish about male blood either, especially if he's been holding back cravings for a long time. Can he be identified as a Nosferatu with any certainty, based on the facts highlighted on Wikipedia and in the movies, in which bloodsuckers tend to explode with colorful sparks to the amusement of the audience?

The picture surprises with a completely atypical amount of blood for the Savini-Romero tandem. On the scale of an hour and a half movie, there is practically none, and where there is, the director concentrates on the aesthetics of the moment, shooting scenes in which Martin drinks blood leisurely and even erotically. Shot without any glitz, for modest money with friends of friends and the involvement of Pittsburgh Autochons, this picture is nonetheless filled with a sense of dignity. There may not have been enough money for a studio shoot, but the work is done with diligence and trepidation.

Unintentionally, perhaps without fully realizing it, Romero films a mystical thriller, the genre framework which outlined "The Wicker Man", released three years earlier. He also set the rules of the game - atmosphere above all else. Atmosphere is music: light and slightly sad melodies sounding in the background throughout the film, switching to mysterious and disturbing notes in the right places. Atmosphere is the contemplative approach to filming: a lazy camera, moving from long shots of industrial landscapes to first-person views, streets dead by night, shrouded in a misty haze. Martin's character is gradually revealed as well, through an intra-familial conflict from which the character is eliminated. The rationality of youth versus the adherence to tradition of old age. The refusal to accept the mystical, under the weight of worldly problems versus immersion in the atmosphere of mysterious family curses. It is up to the viewer to decide who the young man is, turning the somnambulistic, taciturn Martin into an infernal character who speaks in ambiguous terms.

The young man himself has no doubts about his vampire identity. According to his own ideas, he is eighty-four years old, a virgin, and he does not hesitate to declare it on the local radio program, where they eagerly await new stories about his bloody adventures and are called nothing less than "The Count. He remembers the past in the form of stylish black-and-white inserts, in which every now and then there are flashing debonair feminines with loose hair, voluntarily extending their paw for a nibble. There are also glimpses of crosses, pitchforks, and torches, but it's impossible to decide whether that was a sick imagination or a real memory. And that is a major flaw in the picture. The director was too keen on casting a shadow on the stubble, musing and mystifying, not bothering to create a sense of suspense. Getting a very controversial image for empathy, trying to fit the main character and the main villain in the narrow framework of one person. The beauty of form and flirting with new themes and stylistics played a cruel joke with Romero, forcing him to leave Martin alone with himself. And so the hapless vampire wanders, finding and losing love, having intimate conversations on the phone and getting into trouble with gunfights. But sometimes the director meets the actor in the right place at the right time, generating a special, street magic, elevating the B-movie to unprecedented cinematic heights.

Info Blu-ray
Video
Codec: HEVC / H.265 (74.1 Mb/s)
Resolution: Native 4K (2160p)
HDR: HDR10+
Original aspect ratio: 1.85:1

Audio
English: DTS-HD Master Audio 5.1
English: DTS-HD Master Audio 2.0
English: DTS-HD Master Audio 1.0
English: Dolby Digital 5.1
English: Dolby Digital 2.0

Subtitles
English SDH.
File size: 52.17 GB
4K-HD.CLUB
Download
from TakeFile
We now have
Telegram, get notified of new releases 4K movies!
Watch the movie trailer Martin 4K 1976
Related 4K movies