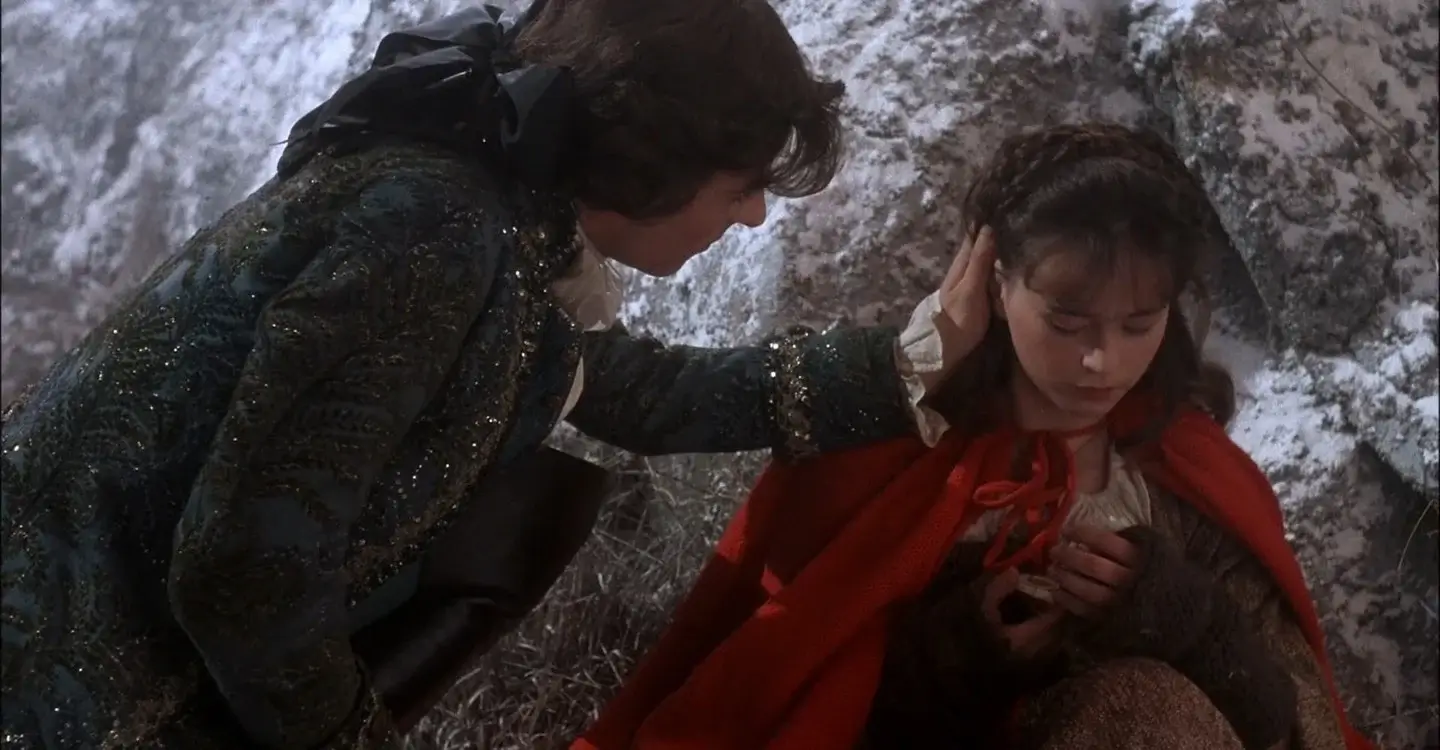 The Company of Wolves 4K 1984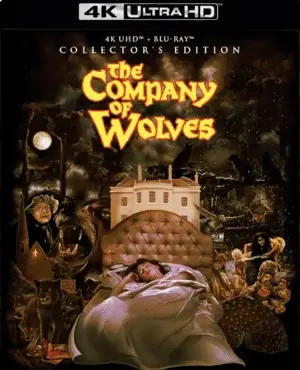 The Company of Wolves 4K 1984
Cast:
Sarah Patterson, Angela Lansbury, David Warner, Graham Crowden, Brian Glover, Kathryn Pogson, Stephen Rea, Tusse Silberg, Micha Bergese, Georgia Slowe, Susan Porrett, Shane Johnstone, Dawn Archibald, Richard Morant, Danielle Dax, Vincent McClaren, Ruby Buchanan, Jimmy Gardner.
IMDB 6.6
File Size: 54.79 GB
Film Description
After a wolf killed her sister in front of young Rosalyn, she found shelter at her grandmother's house, lost in the middle of a dense forest. From her grandmother, Rosalyn learned terrible stories about innocent girls who fall in love with beautiful strangers with furrowed eyebrows and burning eyes, about people who disappear without a trace during the full moon when a wolf howls from the forest.
One day, on a narrow forest path, the girl met a young hunter. He was very handsome, and she did not notice that his eyebrows were drawn together at the bridge of his nose.
4k movies reviews
Little girls, this seems to say
Never stop upon the way
Never trust a stranger friend
No-one knows where it may end
As you're pretty, so be wise
Wolves may lurk in every guise
Now as then, 'tis simple truth
The sweetest tongue has the sharpest tooth.

Charles Perrault
Once upon a time there lived a little girl called Rosaline. She lived with her mother and father in a marvelous village surrounded by a dense forest, about which there were strange and terrible rumors. As if no wayfarer who left the path had ever returned to the hearth of home. So could begin the story of the girl and the wolf grandmother to her granddaughter in the Middle (dark) centuries, the story of the Little Red Riding Hood, familiar from childhood to every child along with "Cinderella" or "Hansel and Gretel. Only this story would greatly surprise most girls and boys, our century, because at the end of the hunter did not save the girl and her grandmother, the good did not win, all just the opposite granddaughter eating grandmother's meat was eaten by a wolf. This is a story with a harsh moral, ancient roots and sexual overtones. It was this version of the world famous "Le Petit Chaperon Rouge" as well as Angela Carter's "The Bloody Room" that formed the basis of Neil Jordan's film "In the Company of Wolves".
Werewolf stories were, and still are, as popular as tales of vampires or ghosts. From the hitherto unsolved mystery of the beast of Gadfly to the legends of the Lugaru. However, In the Company of Wolves is not a trite horror film about werewolves; in fact, the director himself mentioned that the word "horror" in the genre column would only lead the viewer astray and prevent the viewer from looking at the film objectively. This is not another variation of Dante's "Howl" or Wagner's "Wolf Man." "In the Company of Wolves" could be called the original version of an old story, where a scary tale is the basis for something more. Jordan's wolf is a symbol of seduction, a kind of serpent tempter. Creepy legends and gothic atmosphere are only a setting for the philosophical and even Freudian ideas behind the narrative. The director compared this film to a Chinese box. Each story in it is a pathway to the next. Initially it is reality, the twentieth century, a willful girl, locks herself in her room and goes to sleep. Then the film is already the main character's dream, where her fantasies, desires and fears translate into a spooky tale of a girl who meets a wolf. With a frightening realism, Jordan showed the surrealism and irrationality of dreaming, something that Nolan's Inception is so often criticized for lacking. And finally, there are stories within stories, grandmother and Rosalyn's tales of werewolves, people who have grown woolly on the inside. Each one contains a moral, don't trust strangers, don't break promises, don't sell your soul to the devil, and help your neighbor. A lie is a lie but a hint is a hint...
Symbols and allegories are present in this film in almost every frame. For example, if we take "In the Company of Wolves" as the basic idea of growing up, the reincarnation of a girl into a woman. The first thing that comes to mind is the nest that Rosalyn found, the stork's nest, where the eggs are, with the little statuettes of babies. The red lipstick, the mirror and the "soft as snow and red as blood" cloak, as symbols of awakening sexuality. The contrast and fusion of the colors white and red, the blood on the snow, the white rose, whose petals are poured scarlet. Again, symbols of purity and sin. And most importantly, a path from which one must not stray, lest one get into trouble.
'In the Company of Wolves' is Gothic in the best tradition of 'Dracula,' 'Giorgino,' 'Nosferatu: Ghost of the Night' or 'Mr. Decker.' And at the same time, it's a fairy tale. In places frightening, not at all childlike, like "Snow White" by Michael Cohn, which, in essence and meaning is closer to "The Storyteller" than any of Rowe's masterpieces, but still the same, fairy tale. Where morality and narrative are inseparable.
Info Blu-ray
Video
Codec: HEVC / H.265 (79.5 Mb/s)
Resolution: Native 4K (2160p)
HDR: Dolby Vision, HDR10
Aspect ratio: 1.66:1
Original aspect ratio: 1.85:1
Audio
English: DTS-HD Master Audio 2.0 (48kHz, 24-bit)
English: Dolby Digital 2.0
English: Dolby Digital 2.0
English: Dolby Digital 2.0
Subtitles
English SDH, English.
File size: 54.79 GB
Is Link Dead? Let us know and we'll replace the link.
Report
We now have
Telegram, get notified of new releases 4K movies!
Watch the movie trailer The Company of Wolves 4K 1984
Related 4K movies
What genre of 4K movies do you prefer?