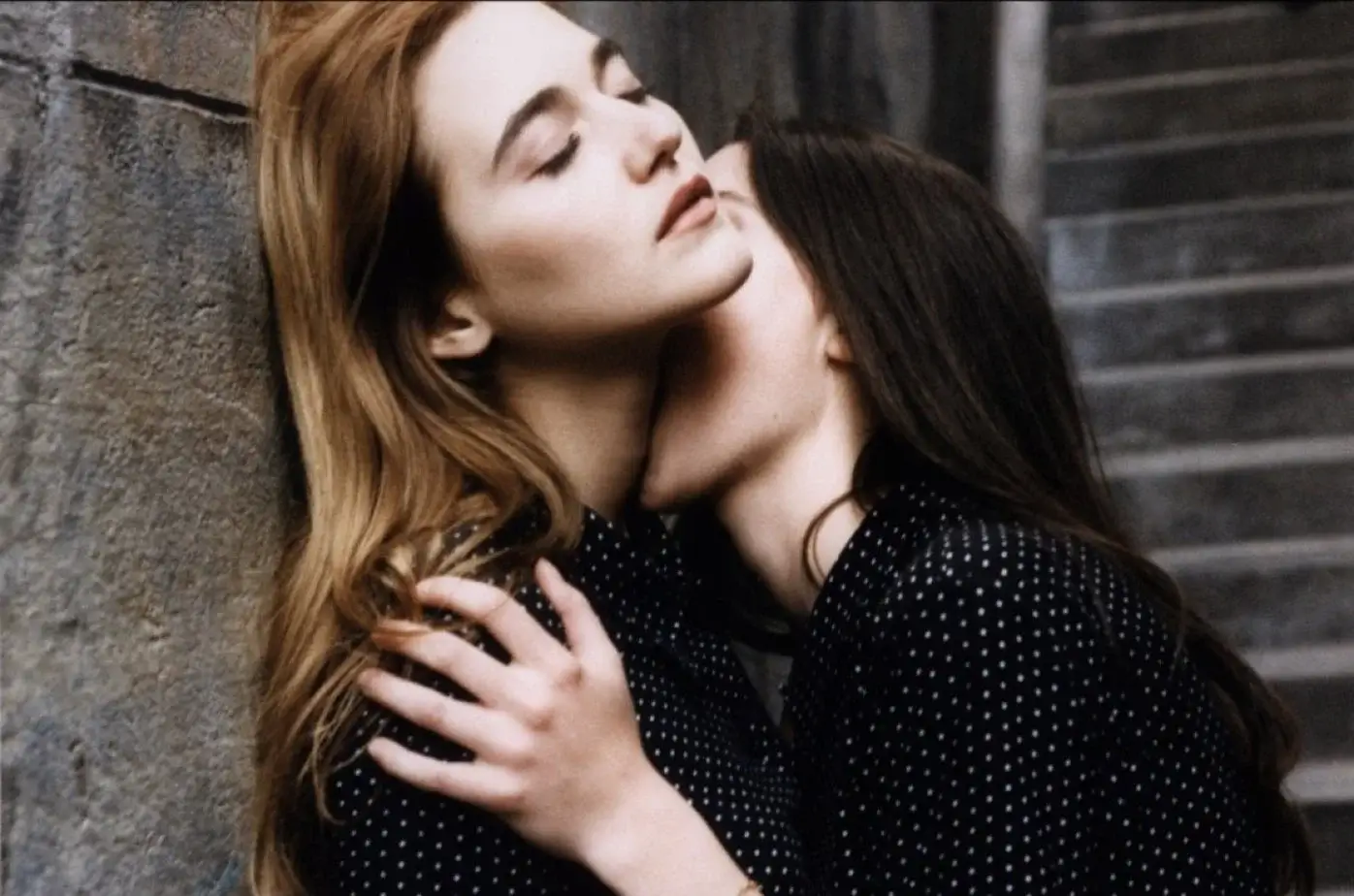 Two Orphan Vampires 4K 1997 FRENCH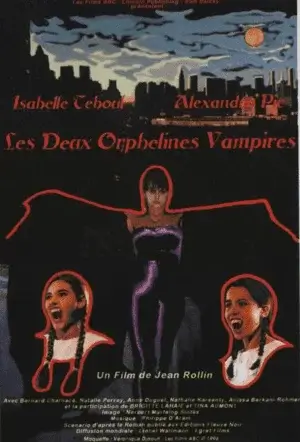 Two Orphan Vampires 4K 1997 FRENCH
Cast:
Alexandra Pic, Isabelle Teboul, Natalie Perrey, Gudule, Bernard Charnacé, Nada Le Hoangan, Nathalie Karsenty, Anissa Berkani-Rohmer, Véronique Djaouti, Brigitte Lahaie, Tina Aumont, Martin Snaric, Raymond Audemard, Sandrine Thoquet, Melanie Karalli, Sylvie Candau, Michel Franck, Paulette Jauffre.
IMDB 5.0
File Size: 53.71 GB
Film Description
Henrietta and Louise, two blind sisters, live in a convent orphanage. At night they gain sight and turn into vampires.

4k movies reviews
Over the years, the master of French thrash, Jean Rollin, seems to have become sentimental about his characters. No, he was genuinely fond of his monsters before (one "Living Dead Girl" is worth a look), but "Vampire Orphans"... You can't even call it a horror film! It's more like a perfect means for squeezing tears out of modern emo-teens under sixteen... All the more, in spite of its reputation, Monsieur Rollin limited the "nudity" this time to a few episodes, and the eroticism on the verge of porn is absent in the film at all.

But there are two unhappy heroines, coming from who knows where, and remembering only that they have existed since times immemorial, and are doomed to perish and to be reborn for a new and short life. They are blind during the day and spend their time in incessant prayer under the guidance of the nuns of the orphanage, and at night they gain their sight and freedom. True, the poor things have to get drunk on blood to do this-but that's, really, such a nonsense! In contrast to the classic vampires, Henrietta and Louise are weak, do not heal their wounds, do not turn into bats, and can only attack weaker creatures: Mostly single women, but they don't disdain dogs either - nevertheless, this doesn't stop the director from loving them... As well as the other undead (ridiculous and strange) that the orphans encounter on their way (the wolf-wolves, the Queen of Night in a creepy blue tights, or the penniless goose). By the way, all of these non-creatures are female... And the Good in the film is presented in pale and boring colors: the nuns, genuinely caring for their wards, Dr. Darcy, who adopted the poor orphans, are ridiculous, funny and useless enough that their lives look absolutely worthless and just ask to be taken away by those who more deserved to exist.

However, with the exception of Dr. Darcy, all the other victims of the heroines are faceless and random. We learn absolutely nothing about them - the girls caught another extra on the street, mauled, and went on to dance and have fun, enjoying life and imagining themselves ancient Aztec goddesses. All they dreamed of was that people would voluntarily sacrifice themselves to them, beautiful and powerful, and they could bathe in blood dripping from the sacrificial stone. After all, people are good for nothing else - and looking at the helpless and useless supporting characters, you begin to believe it. It would be desirable, though, not to rush in search of an altar... After all, Monsieur Rollin, through the mouth of one of his heroines, proclaims quite a satanic postulate at the end of the film: "We are the absolute Chaos! We were before their God. They made Him say, 'Let there be Light! But it is His Harmony that is chaos, and our Chaos that is mad poetry!" And considering that the vampire orphans leave virtually undefeated, that they simply have no worthy adversary in our world (but there are plenty of followers), it's hard to doubt the director's sympathies. All the more so because he based the film on his own novel.

It's not relativism - it's an outright sympathy for the Darkness... That's how it is - if you shoot "nightmares" all your life, at your old age you might start praying to the wrong person... However, if such moral twists do not scare you, the film is worth watching - for thrash it is very, very decently made.

Info Blu-ray
Video
Codec: HEVC / H.265 (68.0 Mb/s)
Resolution: Native 4K (2160p)
HDR: Dolby Vision, HDR10
Aspect ratio: 1.66:1
Original aspect ratio: 1.85:1

Audio
French: LPCM Mono (48kHz, 24-bit)
French: Dolby Digital 1.0
English: LPCM Mono (48kHz, 24-bit)
English: Dolby Digital 1.0
English: Dolby Digital 2.0

Subtitles
English, English SDH.
File size: 53.71 GB
Is Link Dead? Let us know and we'll replace the link.
Report
We now have
Telegram, get notified of new releases 4K movies!
Watch the movie trailer Two Orphan Vampires 4K 1997 FRENCH
Related 4K movies