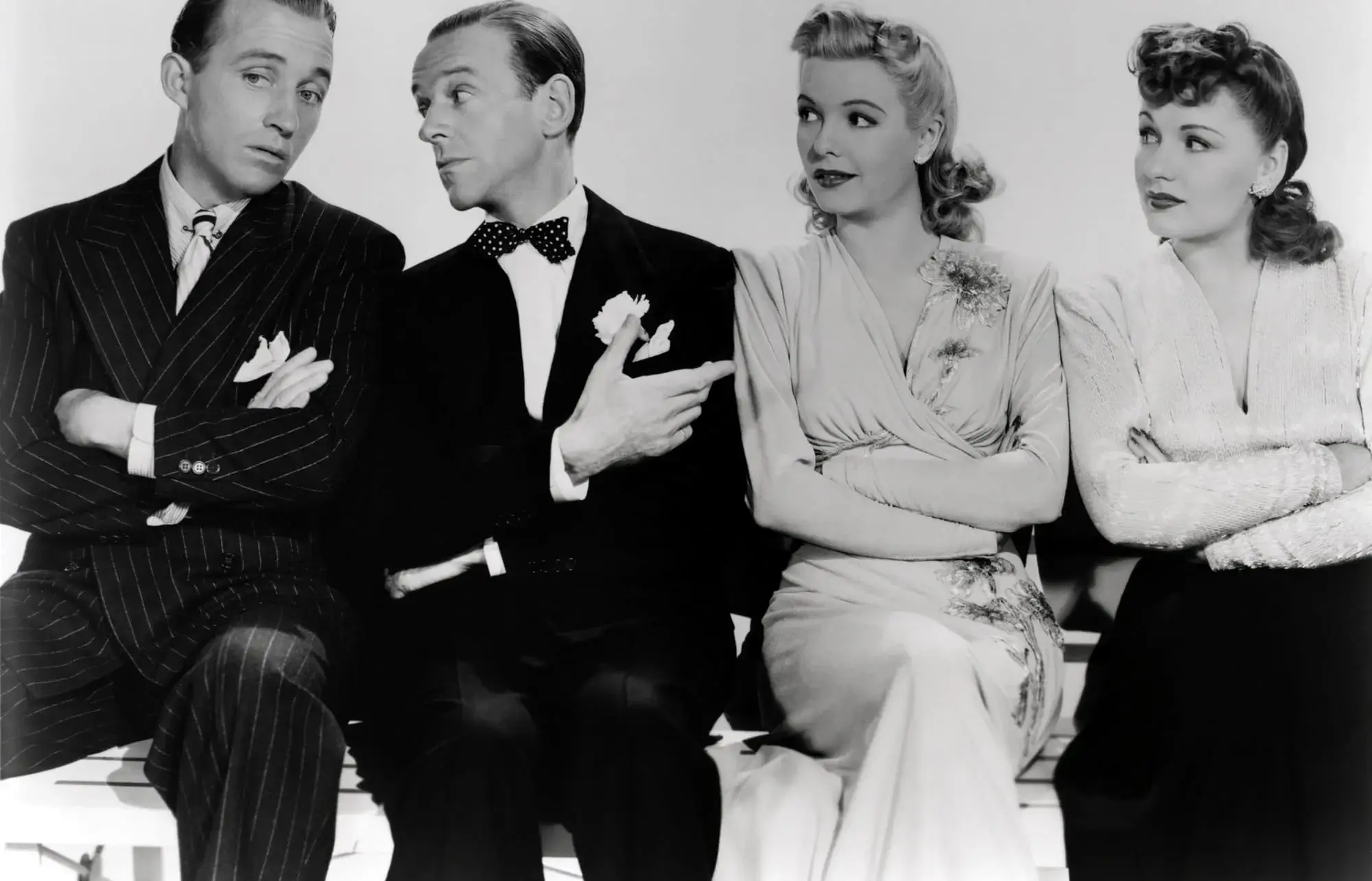 Holiday Inn 4K 1942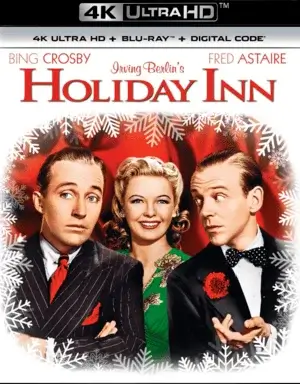 Holiday Inn 4K 1942
Producer:
Mark Sandrich, Robert Allen
Cast:
Bing Crosby, Fred Astaire, Marjorie Reynolds, Virginia Dale, Walter Abel, Louise Beavers, Irving Bacon, Marek Windheim, James Bell, John Gallaudet, Shelby Bacon, Joan Arnold, Bob Crosby Orchestra, Edward Arnold Jr., Loretta Barnett, Muriel Barr, Harry Barris, Patsy Bedell.
IMDB 7.3
File Size: 55.44 GB
Film Description
A musical about singer and dancer Jim Hardy, who leaves show business to become a gentleman farmer in New England. However, farm life turns out to be too difficult and mundane for him, and, trying to "kill two birds with one stone", the hero turns his farm into a country entertainment club, which opens its doors wide on national holidays and celebrations. His establishment could be called the prototype of the future Soviet "Blue Fire.

4k movies reviews
In the American outback, far from the noise of Broadway and the glitter of Hollywood, an unusual hotel opens, which will work exclusively on holidays, putting on a real show for its guests. So if you've got a red date on your calendar, now's the time to visit this cozy little place!

The talented composer Irving Berlin, whose name you hardly know, but you've certainly heard at least a couple of his songs, all planned to write a story with songs for all American holidays. After hearing about it, director Mark Sandrich thought it was a great idea and together they created a motion picture based on the theme, a very festive musical with songs and dancing about rivalry, talent, love and friendship.

"- I'm good here with you and Linda.
- And we're good with you. When are you going to leave there?"

Stunning singer Jim Hardy and delightful dancer Ted Hanover complement each other successfully on stage, only one of them would be satisfied with a quiet life, while the other still dreams of fame. And they constantly fall in love with the same girl, which does not help to strengthen their friendship. And when it seems that their roads have parted, the opening of the Holiday Inn brings the two old colleagues together again and revives their rivalry. It was a brilliant idea to bring two such talents as Bing Crosby and Fred Astaire together. The former is dramatically serious here, while the latter played an extremely unserious and just plain hilarious type, and together they became a duo that blew up the film and ensured it and themselves success and audience love. I don't know about you, but I fell in love with this story from their first number together.

Jim and Ted's problems are often precisely because of women, so the heroines shouldn't disappoint either. Actress Virginia Dale is first in the frame, and they look great with Fred Astaire in the dance. But then Marjorie Reynolds comes to the forefront and outshines everyone with her sincerity and beauty and grace. Her character Linda immediately lights up everything around her. You can see at once that she and Jim suit each other, but a treacherous circumstance in the person of Ted will not let them live in peace.

Louise Beavers is good here as Mamie. She often played simple maids, and she played them with talent and heart. Thank you to her for her words of wisdom at the end. And every appearance of Walter Abel, played by the self-serving but charming manager Danny Reed, inevitably promises comedic moments.

Festive, festive and festive all over again! The holiday atmosphere never leaves the movie for a moment. Oh, the songs (especially 'White Christmas' sung so sensuously by Bing Crosby)! Oh, those dances (especially those two Fred Astaire dances, one drunk and one with fireworks)! There's always fun and happiness in such an unusual inn that lifts your spirits in an instant, so you don't want this movie to end. And the humor is great here, you can laugh a long time and loudly at the jokes and actions of the characters. The director Mark Sandrich was a master of musicals, and this film was his last big hit, then he made several more films and soon died while still young. But the musical story he presented became a classic and will live on for a long time, warming the hearts of the audience with his love.

Info Blu-ray
Video
Codec: HEVC / H.265 (75.8 Mb/s)
Resolution: Native 4K (2160p)
HDR: HDR10
Aspect ratio: 1.35:1
Original aspect ratio: 1.37:1

Audio
English: DTS-HD Master Audio 2.0 Mono
English: Dolby Digital 2.0

Subtitles
English SDH, French, Spanish.
File size: 55.44 GB
4K-HD.CLUB
Download
from TakeFile
We now have
Telegram, get notified of new releases 4K movies!
Watch the movie trailer Holiday Inn 4K 1942
Related 4K movies
Do you enjoy downloading from TakeFile?