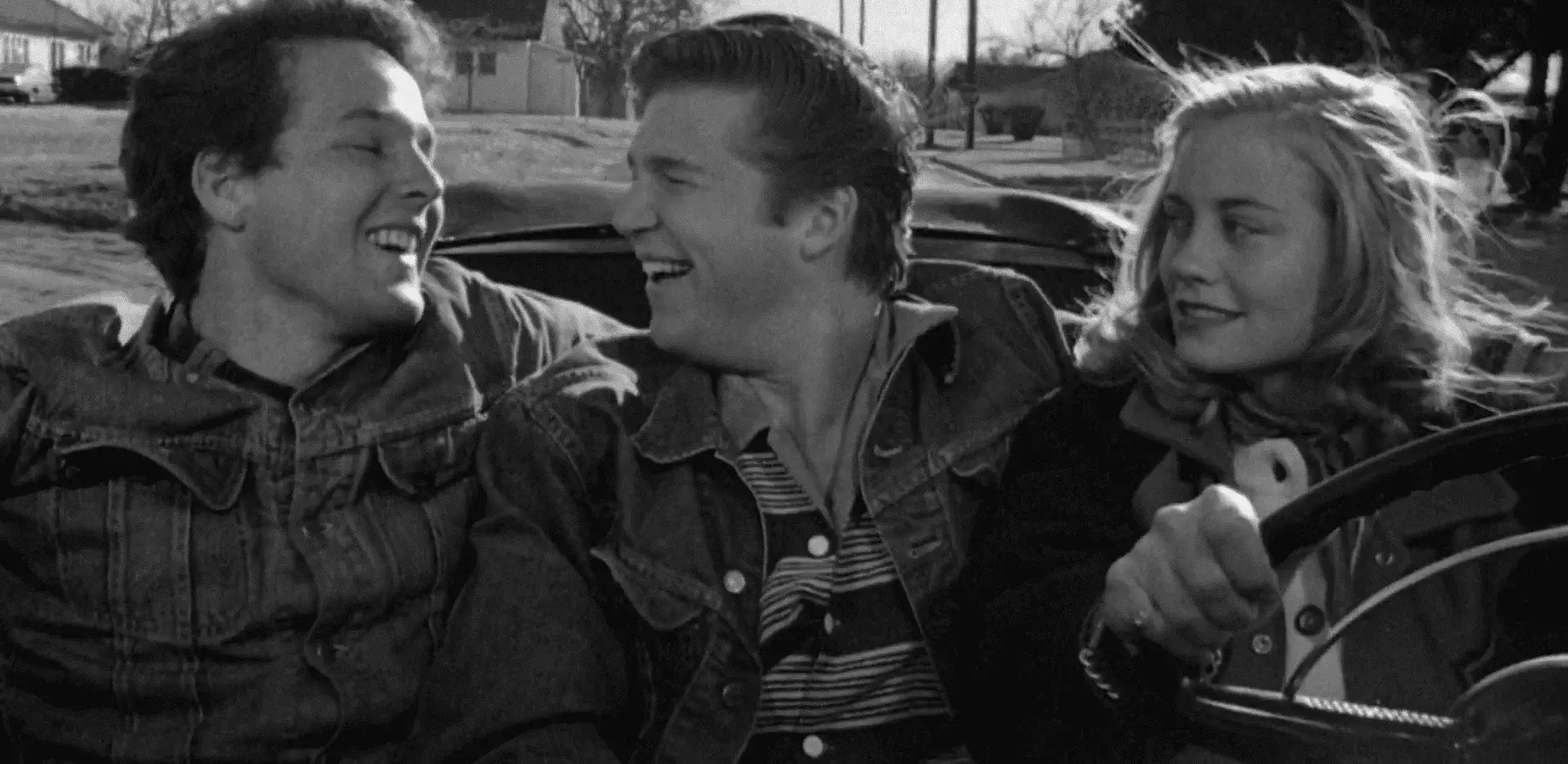 The Last Picture Show 4K 1971 THEATRICAL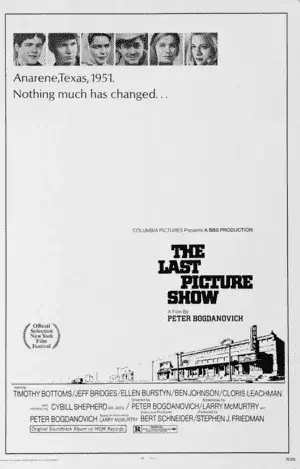 The Last Picture Show 4K 1971 THEATRICAL
Producer:
Peter Bogdanovich
Cast:
Timothy Bottoms, Jeff Bridges, Cybill Shepherd, Ben Johnson, Cloris Leachman, Ellen Burstyn, Eileen Brennan, Clu Gulager, Sam Bottoms, Sharon Ullrick, Randy Quaid, Joe Heathcock, Bill Thurman, Barc Doyle, Jessie Lee Fulton, Gary Brockette, Helena Humann, Loyd Catlett.
IMDB 8.0
File Size: 57.16 GB
Film Description
1950s. A small town in Texas. Dwayne Jackson and Sonny Crawford are the stars of the local high school soccer team. Dwayne is aggressive and Sonny is quiet and sensitive. They are best friends.

A mentally retarded boy, Billy, lives in the town and is being brutally bullied and teased by the regulars at the local movie theater. Sonny steps in for Billy and becomes his protector. And then becomes the friend and lover of Ruth Popper, the lonely wife of the high school basketball coach. Sonny and Dwayne go to Mexico for a while, where they have a wild party, and on their return they get some sad news.

4k movies reviews
In this city, only the wind remains forever.

In the leaden light of a pale, cold sky, the life of a couple of hundred people abandoned in the dusty expanse of Texas goes on quietly in a patched truck. Men, women, and their relationships seem to come into the lens at random, shades of diluted black gouache shining through the frame. Two generations: fathers, like decrepit walls, barely able to hold back the ubiquitous desert sand, embedded in the land embroidered with dry cracks, - faceless slaves of Anarina, Utopia with known coordinates; children - madly beating springs of a suddenly appeared oasis, coloring even this graveyard of the living.

Every evening - for the last session of another old movie, love in the cradle of romance - the back seat of my father's car, billiards and music despite an empty stomach, nudist fun in the pool of a school friend, a hangover with sunburns, a deep breath of wet morning lake air - the salt of life, greedily licked from the scarlet smile of youth. Without the black boxes of crashed hopes, the young tribe of soccer players, school beauties, yard bullies, disco lovers, discordantly striding along the familiar streets of the dilapidated city, just looking ahead, not thinking about what's beyond the boiling ribbon of the horizon.

Only in the eyes of his parents settled iron sadness. Only salty tears occasionally sprinkle the dried skin of their weathered faces. For the holey boots of youthless youths beat the soles of their footsteps. For on their faces, too, a smile flickers but it is gone, as forgotten words scrawled in the sand with a finger, dusty grey long ago. For they know that beyond the horizon there is nothing but these damned streets, dirty windows through which eternal boredom looks.

A river with no source and no seas, flowing in a deep channel. Not a wave on the surface, and the bottom is in the rapids. "The Last Movie Session" is a black-and-white filter of the elusively unhurried transition through the stage of adulthood. The old-timers die, but their place is taken by yesterday's schoolboys, on whom the forged locks of responsibility hang, and the happy present hides behind the groove like the warm glow of distant memories. The angry gym teacher already yells at the other stupids, but the sweat comes off them as it did the old ones. The wheel turns, winding the threads of life, a slow but constant change. Everything goes away...

In this city, only the wind remains forever.

In 2005, "Brokeback Mountain" was an award-winning triumphant film, then not everyone knew that for some it was a repeat of the events of '33. In a forgotten '72, Larry McMurtry was already celebrating the recognition and victories of only his second film from his script, and that was "The Last Picture Show." A lifetime later, he has once again participated in the creation of an incredibly beautiful, piercingly atmospheric film that traces its origins to a classic of world cinema.

Info Blu-ray
Video
Codec: HEVC / H.265 (65.9 Mb/s)
Resolution: Native 4K (2160p)
HDR: Dolby Vision, HDR10
Aspect ratio: 1.85:1
Original aspect ratio: 1.85:1

Audio
English: DTS-HD Master Audio 2.0 Mono (48kHz, 16-bit)
English: Dolby Digital 2.0

Subtitles
English, English SDH, French, German, Italian, Portuguese, Spanish, Arabic, Czech, Danish, Dutch, Finnish, Greek, Hindi, Hungarian, Korean, Mandarin (Simplified), Mandarin (Traditional), Norwegian, Polish, Swedish, Thai, Turkish.
File size: 57.16 GB
4K-HD.CLUB
Download
from TakeFile
We now have
Telegram, get notified of new releases 4K movies!
Watch the movie trailer The Last Picture Show 4K 1971 THEATRICAL
Related 4K movies
Do you enjoy downloading from TakeFile?