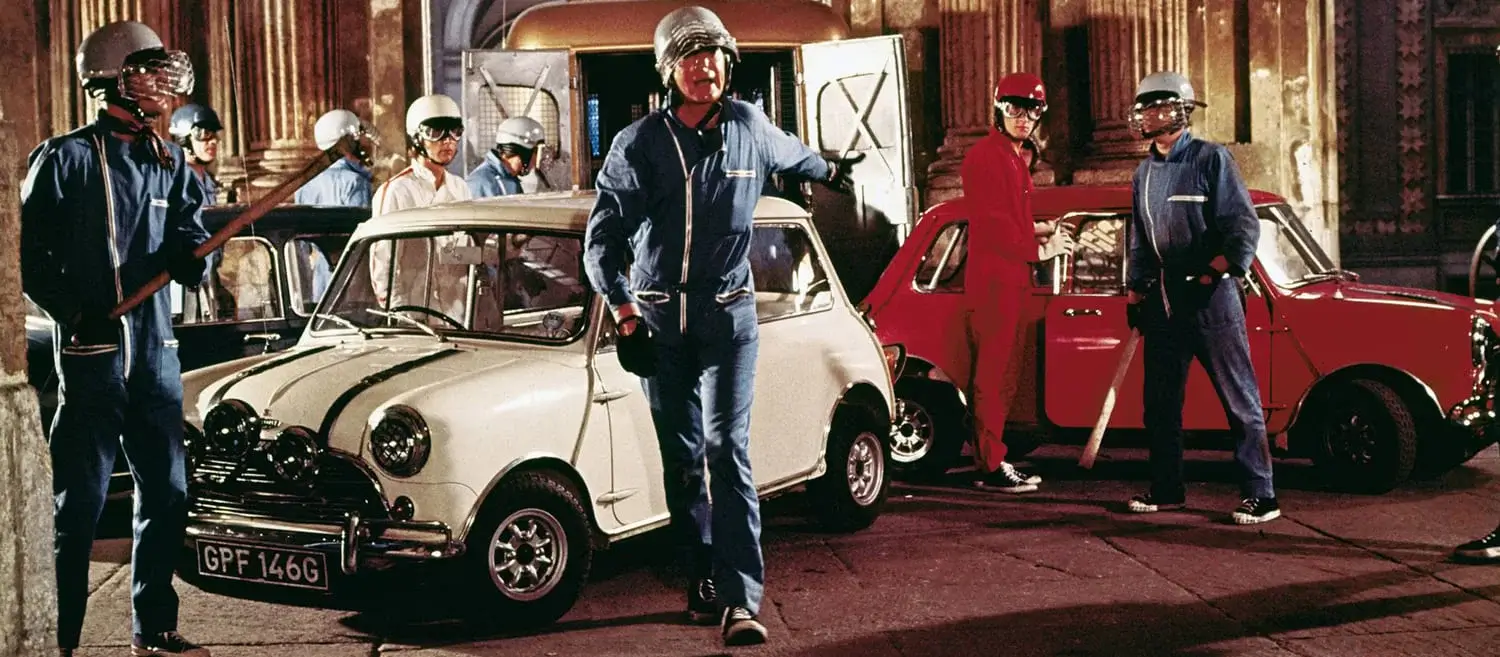 The Italian Job 4K 1969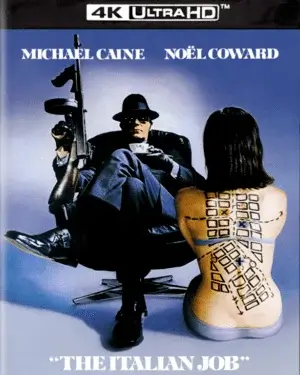 The Italian Job 4K 1969
Producer:
Peter Collinson
Cast:
Michael Caine, Noël Coward, Benny Hill, Raf Vallone, Tony Beckley, Rossano Brazzi, Margaret Blye, Irene Handl, John Le Mesurier, Fred Emney, John Clive, Graham Payn, Michael Standing, Stanley Caine, Barry Cox, Harry Baird, George Innes, John Forgeham.
IMDB 7.2
File Size: 66.39 GB
Film Description
Immediately after his release from prison, Charlie Crocker devised an ingenious plan for a heist that would become the crime of the century. With the help of the king of the underworld, Mr. Bridger, Charlie assembles a stellar team of criminal professionals who seamlessly "pull it off. Charlie's gang in three "mini-copper" dashingly steals four million dollars right out from under the noses of the Turin carabinieri. But after Charlie begins to pursue the police and the mafia, he realizes that it turns out that "get away" with the money is much harder than getting it.

4k movies reviews
You can't help but love British cinema. The color that is always present in the British makes an indelible impression. Whether they're making an endless series about Dracula, crime dramas or romantic comedies. But Her Majesty's subjects are best at comedies. And let some snobs constantly say that the English humor is very peculiar and a few people understand it - it's all just nonsense. I agree, some of the jokes are very peculiar and made for their own people. But a lot of it is also understandable.

Such is the case with Peter Collinson's excellent crime comedy 'The Italian Job' (or 'Italian Robbery'), which is snapped up for quotations. A non-serious and humorous version of the serious heist movies of the century. The crew goes all out and fools around, cracking jokes that are funnier and funnier than any other. "Meet the professor, we don't want to hurt him, we really need him" or "I like very fat women, will there be any of those? In Italy there will be very large ones. Then I agree. Stealing $4 million from under the noses of the Italian Carabinieri in Italy? Not a problem. You betcha, the insolent Macaroni's have allowed themselves to disrespect the Queen. They should be punished for that.

The director, based on the constant rivalry between England and Italy (just remember the eternal confrontation between English and Italian clubs in the finals of the European competitions) has made a really good adventure comedy movie. The remake, made in Hollywood with Charlize Theron and Mark Wahlberg in the lead roles, is outright trash, not even worthy of the right to exist.

The original 'The Italian Job' is 100 percent British cinema for its time - great soccer, always-ready women (sexist, of course, but what can you do) and great dialogue. And of course the iconic chase scene with the minicars.

How can you not remember the terrific acting work of Benny Hill as the half-wit professor who prefers large sizes and the genius thief played by Michael Caine. Who didn't seem to miss roles at all at the time. The first thing he did in the movie was to get out of jail and go out and get laid. 'I was away for a while and you've already got a lot of broads! Yeah, I've been busy. I saw what kind of business you were in. Yeah, but you didn't let me finish it. That's the second time! Our man.

Info Blu-ray
Video
Codec: HEVC / H.265 (87.9 Mb/s)
Resolution: Native 4K (2160p)
HDR: Dolby Vision, HDR10
Aspect ratio: 2.35:1
Original aspect ratio: 2.35:1

Audio
English: DTS-HD Master Audio 5.1 (48kHz, 24-bit)
English: DTS-HD Master Audio 2.0 Mono (48kHz, 24-bit)
English: Dolby Digital 5.1

Subtitles
English, English SDH.
File size: 66.39 GB
Is Link Dead? Let us know and we'll replace the link.
Report
We now have
Telegram, get notified of new releases 4K movies!
Watch the movie trailer The Italian Job 4K 1969
Related 4K movies