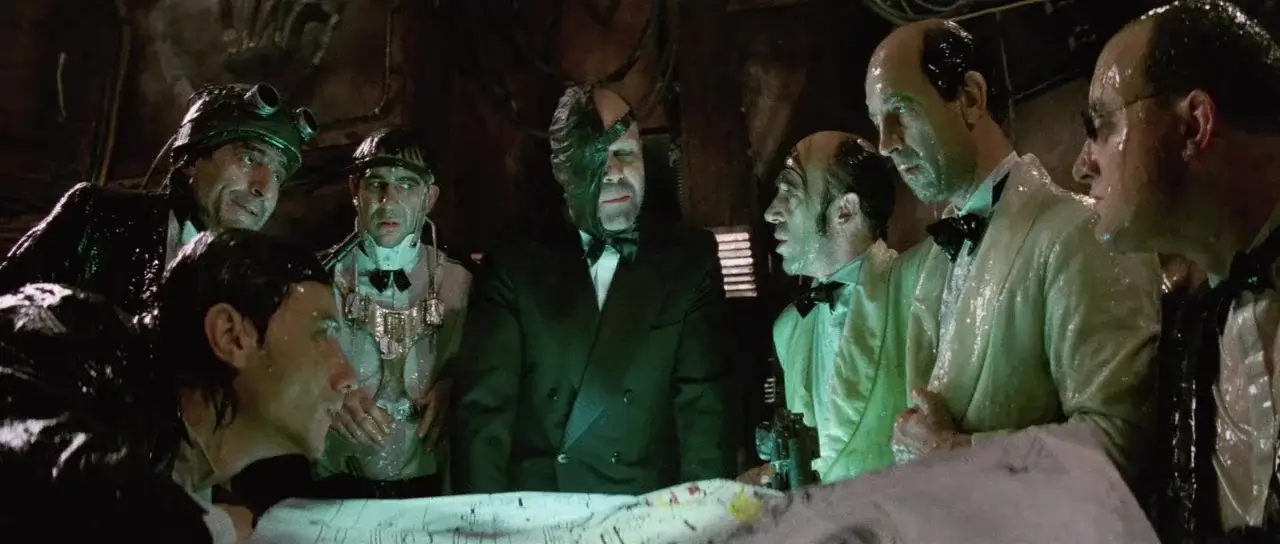 Mutant Action 4K 1993 SPANISH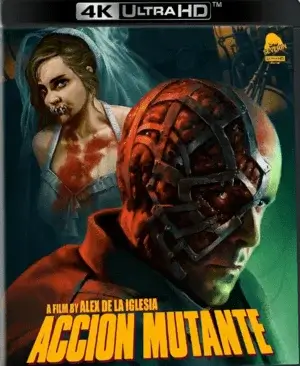 Mutant Action 4K 1993 SPANISH
Producer:
Álex de la Iglesia
Cast:
Antonio Resines, Álex Angulo, Frédérique Feder, Juan Viadas, Karra Elejalde, Saturnino García, Fernando Guillén, Jaime Blanch, Ion Gabella, Bibiana Fernández, Rossy de Palma, Enrique San Francisco, Féodor Atkine, Felipe García Vélez, Francisco Maestre, Ramón Barea, Alfonso Martínez, Santiago Segura.
IMDB 6.4
File Size: 56.97 GB
Film Description
2012. The world is ruled by the rich and beautiful. Ugly rebels fight against a dictatorial regime. In a kaleidoscope of fascinating and funny events, an unexpected love is born...

4k movies reviews
Let's put a lot of things down to the costs of a feature-length debut. The director's passion for eclecticism, for everything bright and colorful, which can only partially be justified by his Spanish temperament. And the producer with the catchy surname Almodovar.

In essence, the picture is unjustifiably fricative, lacking content and boiled down to some unpretentious sketches on the theme of the adventures of assholes. The Spaniard has paid generous tribute to Genet's pictures, first and foremost to 'Delicatessen', and, of course, to 'The City of Lost Children'. The Frenchman's visual fantasies are clearer, more interesting and embodied on a different technical level than those of the cranberry-splattered Spaniard. Terry Gillaim's aesthetics are also welcome in the film, but it is still better to watch the originals.

You can see the director's ingenuity in the minutiae, but the awful color schemes and the frenzied use of frequent freaks in the smoky sewers are, right, overkill.

If one avoids a retrospective look at Iglesias' work, one must note at the end of the film that the director could have both grown into something more, and also bogged down in unpleasant thrash. The Spaniard, fortunately, chose the former.

Info Blu-ray
Video
Codec: HEVC / H.265 (75.1 Mb/s)
Resolution: Native 4K (2160p)
HDR: Dolby Vision, HDR10
Aspect ratio: 2.39:1
Original aspect ratio: 2.39:1

Audio
Spanish: Dolby TrueHD with Dolby Atmos 7.1 (48kHz, 24-bit)
Spanish: DTS-HD Master Audio 7.1 (48kHz, 24-bit)
Spanish: DTS-HD Master Audio 2.0
Spanish: Dolby Digital 5.1
Spanish: Dolby Digital 2.0
Note: Identical on UHD & BD discs. Spanish 2.0 is (48kHz, 24-bit)

Subtitles
English, English SDH.
File size: 56.97 GB
4K-HD.CLUB
Download
from TakeFile
We now have
Telegram, get notified of new releases 4K movies!
Watch the movie trailer Mutant Action 4K 1993 SPANISH
Related 4K movies