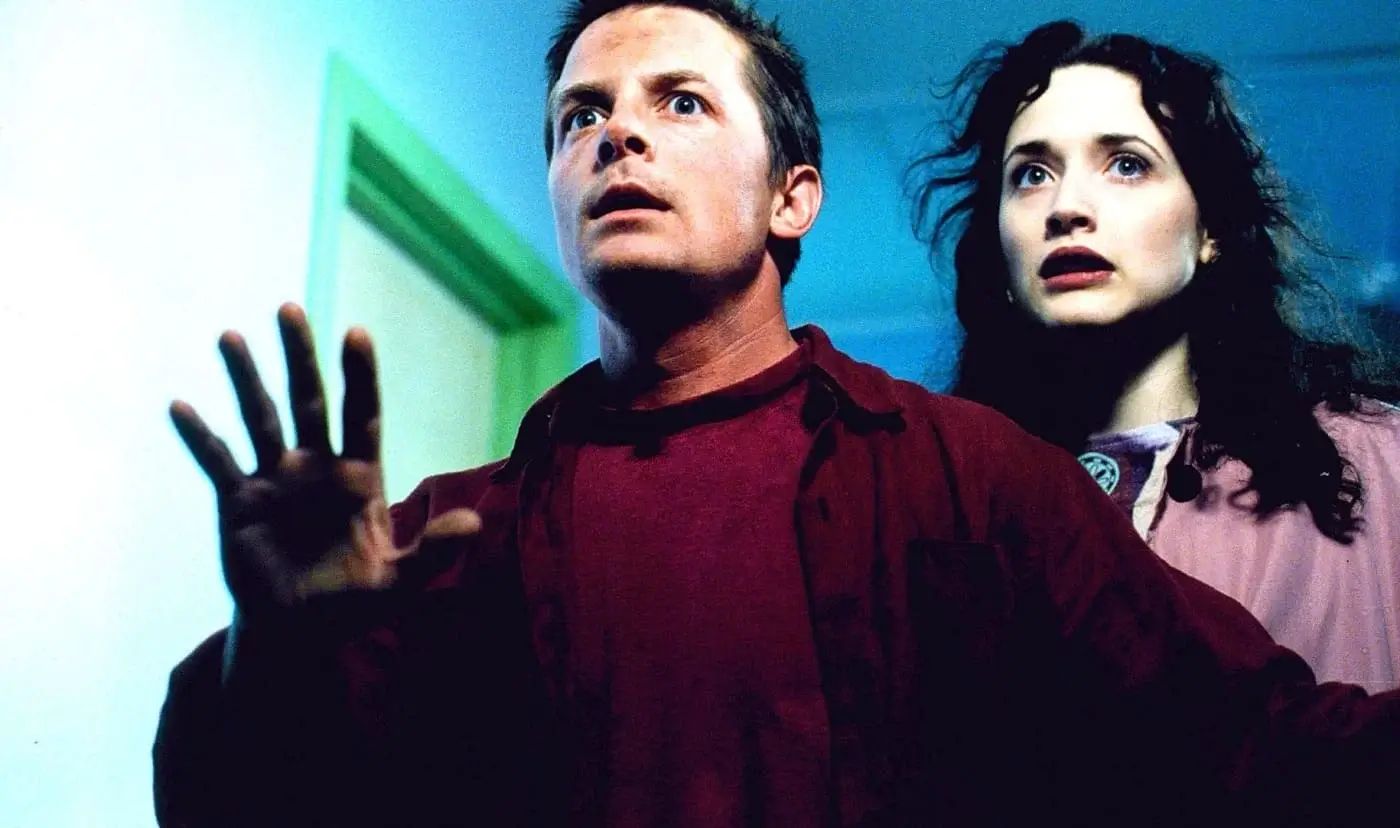 The Frighteners 4K 1996 DC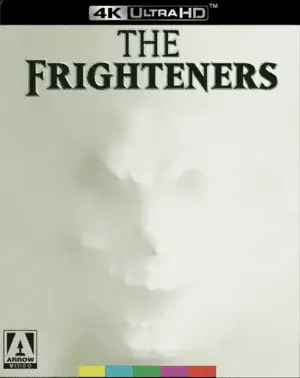 The Frighteners 4K 1996 DC
Cast:
Michael J. Fox, Trini Alvarado, Peter Dobson, John Astin, Jeffrey Combs, Dee Wallace, Jake Busey, Chi McBride, Jim Fyfe, Troy Evans, Julianna McCarthy, R. Lee Ermey, Elizabeth Hawthorne, Angela Bloomfield, Desmond Kelly, Jonathan Blick, Todd Rippon, John Sumner.
IMDB 7.1
File Size: 84.27 GB
Film Description
After his wife dies in a car accident, the hero discovers that he can communicate with the dead. For a modest fee, he successfully gets rid of the ghosts that he himself previously sent. One day the hero encounters a terrifying adversary and finds himself the only one who can stop the evil spirit and save the living and the dead.

4k movies reviews
It has long been no news to anyone that Peter Jackson is a self-taught filmmaker. His amateur film "Bad Taste" and the deep, meaningful "The Living Dead" captivated me many years ago, and I never tire of revisiting these distinctive masterpieces of the New Zealand director until now.

It so happens that I was close to Jackson before "Lord of the Rings" and "King Kong". Maybe because of my dislike of fantasy in general, or maybe because the Oscar period has somewhat "eaten away" the identity of Peter's paintings. But anyway, Jackson was and is on my list of favorite directors, and his work deserves to be written about well and much.

I watched "The Frighteners" a long time ago, but after getting the tape on dvd in my home collection, of course, I sat down to watch it again. And I was not disappointed! On the contrary, due to my age and somewhat different perception than 10 years ago, I was able to discern so much new in it, as if I watched a completely different movie.

Of course, The Frighteners isn't horror at all, it's a mystical tale with detective elements. The spirit of an executed maniac returns to town to continue the list of his victims and thereby quantitatively overtake his murderous predecessors. The medium Frank, who trades in making money on confusing the population with the help of spirits summoned by him, becomes to fight the evil.

And what are these translucent characters worth! The movie is filled with great good humor, and a lot of it is because of them. And the old judge who is prevented from speaking by his half-dropping jaw! A charming character, kind, grouchy, like all old men, wisdom of life, reasonable, sad and surprisingly happy that his Berdanka finally started shooting! It was probably this ghost that was remembered and loved the most. Like the ghost dog, not letting the ghostly bone out of his mouth.

The plot of the movie is logical and interesting (and let's not forget how long ago the movie was made). What happens to the characters in the present turns out to have roots six years ago, and Frank, not without the help of his friends, will have to find and disarm the killer, while overcoming mistrust of his own person on the part of the local authorities and the FBI agent.

The character of the agent is a separate story. The character is insanely comic both in his appearance (except that he lacks a characteristic square mustache) and in his behavior. The poor guy even suffers from hemorrhoids (I could not for myself otherwise explain the rubber ring he put on the car seat before the network). For some reason I saw Jim Carrey in this role throughout the movie.

And the ghosts, the agent, and the other characters all fill the film with the charming humor inherent in Peter Jackson. Michael Fox (undoubtedly influenced by Zemeckis, as in many elements of the picture), as practice shows, perfectly succeeds not only in comic roles, but also in the role of a rather serious man whose past is joyless and whose present is almost useless for himself. And the ghosts he talks to prove that they are not just invisible incorporeal creatures, but that they also have feelings, a soul, that they are ready to stand firm for the man they love and even to give their lives for him.

Thus, the film deserves only a positive rating on the whole and in all its components separately. If it were not for the dramatic storyline involving a mentally ill maniac, it could qualify for a much lower age limit. And in general, the movie is about the triumph of goodness, funny and even creepy in places. Of course, "The Frighteners" has nothing in common with the initial work of the New Zealander, and Zemeckis' style is very noticeable, but a director is a director, and Peter Jackson once again deserves flattering words.

Info Blu-ray
Video
Codec: HEVC / H.265 (83.8 Mb/s)
Resolution: Native 4K (2160p)
HDR: Dolby Vision, HDR10
Original aspect ratio: 2.39:1

Audio
English: Dolby TrueHD with Dolby Atmos 7.1 (48kHz, 24-bit)
English: DTS-HD Master Audio 7.1 (48kHz, 24-bit)
English: DTS-HD Master Audio 2.0
English: Dolby Digital 5.1
English: Dolby Digital 2.0
German: Dolby TrueHD with Dolby Atmos 7.1 (48kHz, 24-bit)
German: Dolby Digital 5.1

Subtitles
English SDH, German.
File size: 84.27 GB
4K-HD.CLUB
Download
from TakeFile
We now have
Telegram, get notified of new releases 4K movies!
Watch the movie trailer The Frighteners 4K 1996 DC
Related 4K movies
Do you enjoy downloading from TakeFile?