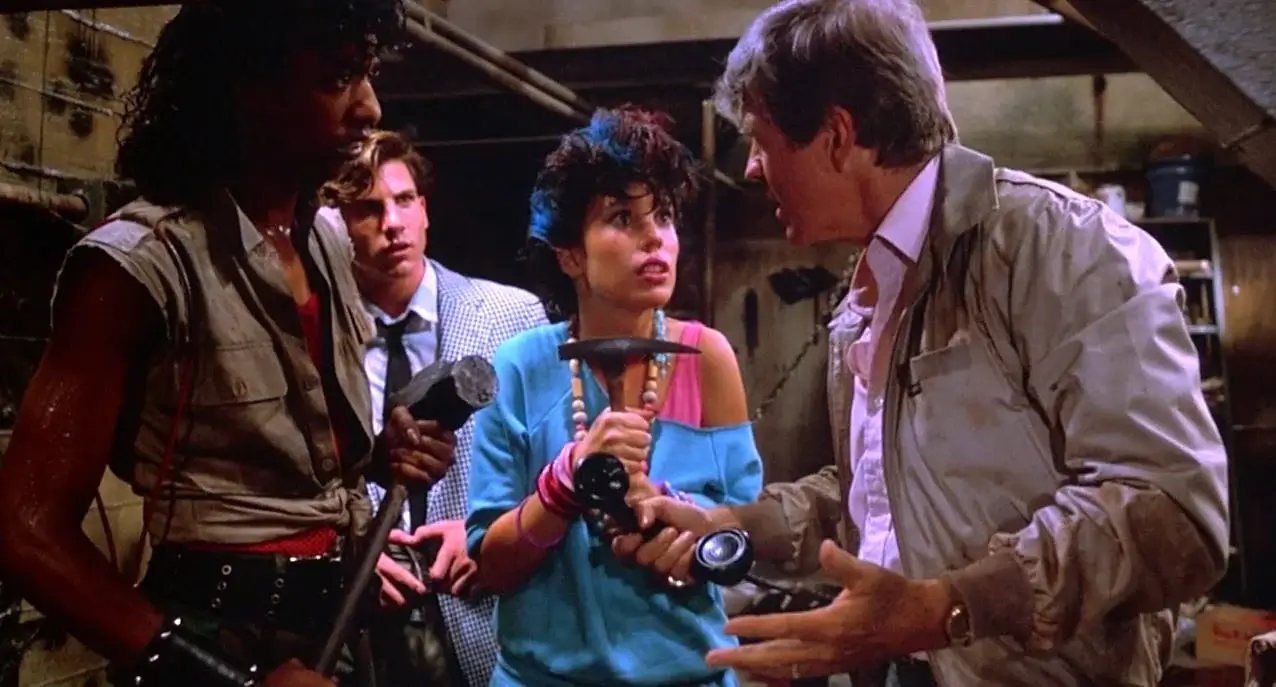 The Return of the Living Dead 4K 1985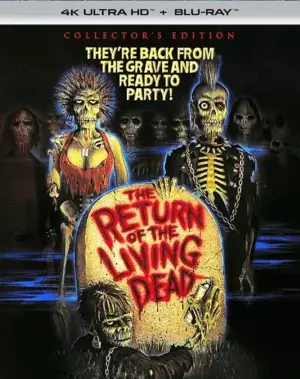 The Return of the Living Dead 4K 1985
Cast:
Clu Gulager, James Karen, Don Calfa, Thom Mathews, Beverly Randolph, John Philbin, Jewel Shepard, Miguel A. Núñez Jr., Brian Peck, Linnea Quigley, Mark Venturini, Jonathan Terry, Cathleen Cordell, Drew Deighan, James Dalesandro, John Durbin, David Bond, Bob Libman.
IMDB 7.3
File Size: 61.15 GB
Film Description
In a remote medical warehouse there were containers of zombies that had been stored there by mistake many years ago. One day, the packaging broke the seal, the poison gas escaped, and now the dead from the neighboring cemetery are leaving their peaceful abode to eat the brains of the living.

4k movies reviews
Brains! Zombies! Brain-eating zombies! Real zombies! How much I miss that in modern horror movies. Modern horror movies have become nasty, disgusting, but not scary. They don't scare you now, but make you want to gag.

And you can't say that Dan O'Bannon's Return of the Living Dead is the benchmark for horror movies. No. It's more like an auteur film, where the horror slips into comedy, where the viewer is really scared and tense, and then a minute later he's laughing and holding his sides, and a while later he's quietly watching amateur pathologists talking to a living corpse about to be dissected. The film is unusual. The film is ambiguous. And it certainly has a very unconventional ending for a horror film. That is why it is interesting. That is why you want to watch it again. And when you watch it you get nostalgic and think of the times of video saloons, and how we used to run as teenagers to watch this film. And special thanks to the video saloons. They didn't set any age limits, and for some reason we, 13-year-old boys, were interested in this movie not in zombies in the first place (well, zombies too, of course, but secondly), but in a completely naked Lynnie Quigley, who runs around like that (well, completely naked, that is) for a good half of the film. That part of the movie, for some reason, was especially interesting to us. It's funny to even think about it now.

Info Blu-ray
Video
Codec: HEVC / H.265 (88.0 Mb/s)
Resolution: 4K (2160p)
HDR: Dolby Vision, HDR10
Original aspect ratio: 1.85:1

Audio
English: DTS-HD Master Audio 5.1
English: DTS-HD Master Audio 2.0
English: Dolby Digital 5.1
English: Dolby Digital 2.0

Subtitles
English SDH, English.
File size: 61.15 GB
4K-HD.CLUB
Download
from TakeFile
We now have
Telegram, get notified of new releases 4K movies!
Watch the movie trailer The Return of the Living Dead 4K 1985
Related 4K movies
Do you enjoy downloading from TakeFile?