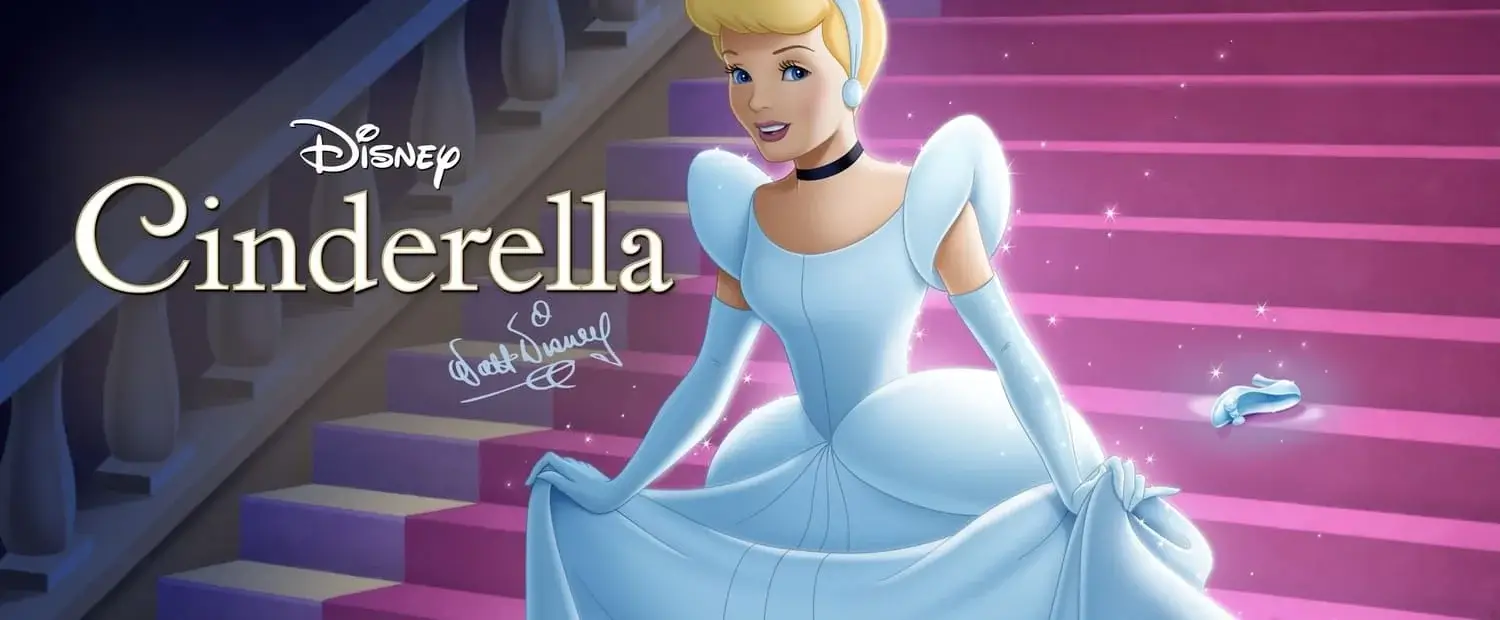 Cinderella 4K 1950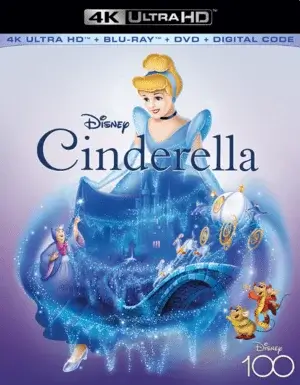 Cinderella 4K 1950
Producer:
Clyde Geronimi, Wilfred Jackson, Hamilton Luske
Cast:
Ilene Woods, James MacDonald, Eleanor Audley, Verna Felton, Claire Du Brey, Rhoda Williams, Helene Stanley, Luis Van Rooten, Don Barclay, Lucille Bliss, Jeffrey Stone, Mike Douglas, William Phipps, Marion Darlington, Earl Keen, John Woodbury, Lucille Williams, June Foray.
IMDB 7.3
File Size: 52.19 GB
Film Description
Cinderella is a poor orphan girl who is forced to work hard from morning till night by her wicked stepmother and her feisty daughters. She is so eager to get to the royal ball. To the poor girl's aid comes the Good Fairy! Through magic she gives Cinderella a magnificent carriage, a wonderful dress and extraordinary crystal slippers.
4k movies reviews
I'll tell you right away that I'm a Disney fan and please don't judge me immediately by giving me a 'no'.
The cartoon is beautifully drawn, very colorful, it has a lot of great characters that are memorable for a long time. But now I'm most excited about the main character - Cinderella herself. What do we see in her? Most see only good things, but I'll tell you what I saw when I watched the cartoon at the age of twelve.
Cinderella is a kind, beautiful, hardworking girl. All well and good, but here the epithet 'smart' would also be by the way, and this point in the story is not touched at all, and that's a pity. Oh, yes! She also has an excellent voice. That is a total of four features, two of which were inherited at birth (beauty and voice), and therefore are not personal merit, the third (hard work) in connection with the conditions of life may well be forced. If you exaggerate the image completely, you get a pretty, vocal, good-tempered mop. Is that what our daughters want to be like?
The image is so bland, she is so positive, she is almost not human. What is the moral? Be kind and patient - and one day a strange woman will come to you with the phrase "Hello, I'm your fairy godmother!"?
Personally, from childhood I was interested in this point: here's Cinderella is not a little girl, now that she got married, so she's of age. But where was her good godmother all this time? Or was she not a sorceress then, but just learning?
And the search for the missing girl using the slipper method is something special. The prince just liked Cinderella, that's all! In this respect, 'The Swan Princess' is much more interesting. Think of the dialogue between the main characters:
- That's it! We're getting married!
- Derek! Why?
- Well, you're beautiful!
- Pretty? What else? (Parents in unison: 'Derek, what else?)
- What else do you need?
I'm not urging you not to watch the cartoon, it's a good one. I really like the animals myself. The mice are incredibly cute, and Lucifer the cat is not devoid of a lion's share of charisma. The images of the Cinderella sisters are interesting. The musical accompaniment is above all praise, and there are a lot of funny moments.
But personally, for me, 'Beauty and the Beast', 'Mulan' is preferable. Let's raise girls kind, gentle and at the same time smart, not waiting 'by the sea of weather'.
Info Blu-ray
Video
Codec: HEVC / H.265 (91.0 Mb/s)
Resolution: Native 4K (2160p)
HDR: HDR10
Aspect ratio: 1.37:1
Original aspect ratio: 1.37:1
Audio
English: DTS-HD Master Audio 5.1 (48kHz, 24-bit)
English: Dolby Digital 5.1
English: Dolby Digital 2.0
French: DTS-HD HR 5.1
Spanish (Latino): Dolby Digital 5.1
German: DTS-HD HR 5.1
Japanese: Dolby Digital 5.1
Subtitles
English SDH, French, German, Japanese, Spanish.
File size: 52.19 GB
Is Link Dead? Let us know and we'll replace the link.
Report
We now have
Telegram, get notified of new releases 4K movies!
Watch the movie trailer Cinderella 4K 1950
Related 4K movies
What genre of 4K movies do you prefer?