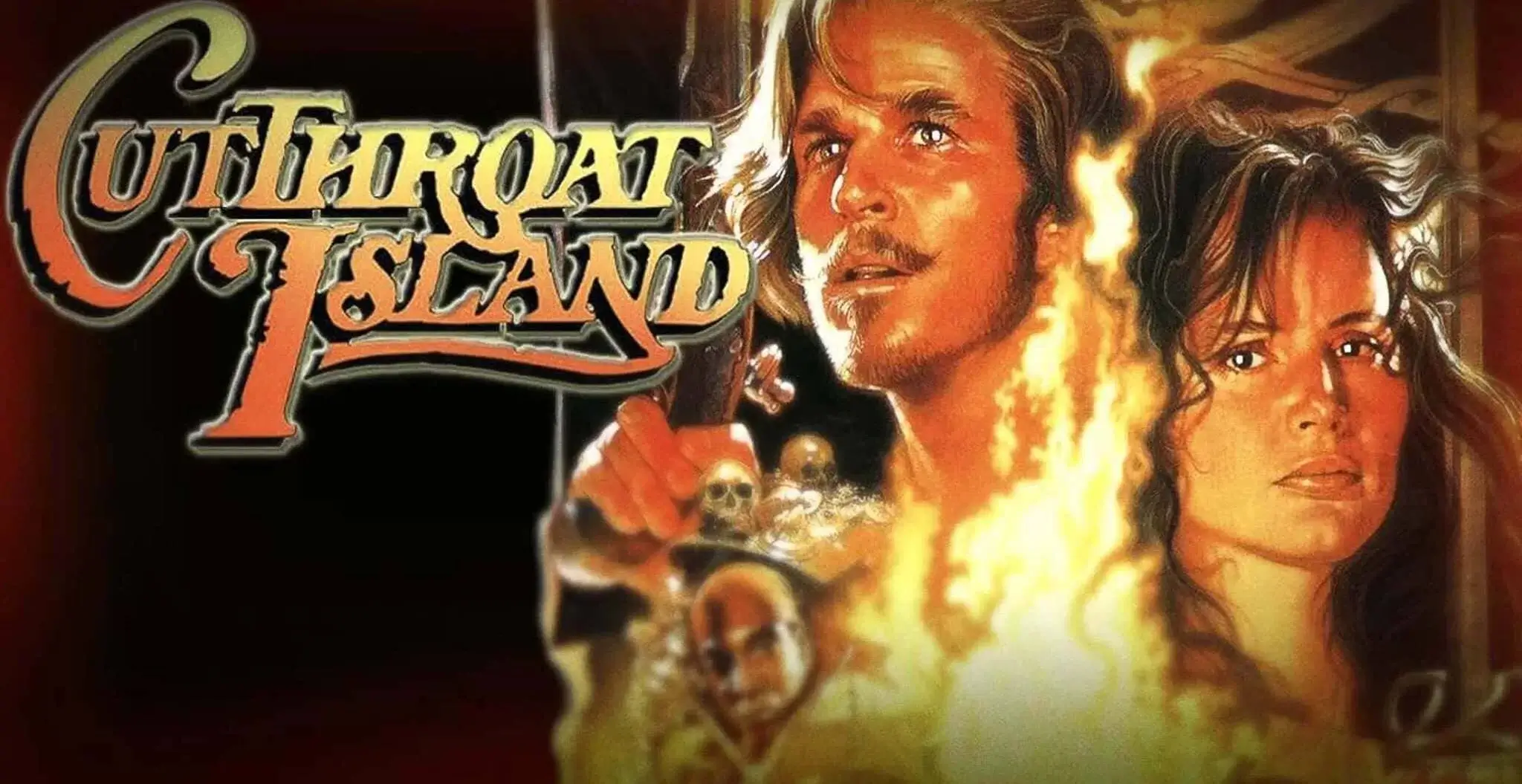 Cutthroat Island 4K 1995
Cutthroat Island 4K 1995
Cast:
Geena Davis, Matthew Modine, Frank Langella, Maury Chaykin, Patrick Malahide, Stan Shaw, Rex Linn, Paul Dillon, Christopher Masterson, Jimmie F. Skaggs, Harris Yulin, Carl Chase, Peter Geeves, Angus Wright, Ken Bones, Mary Pegler, Mary Peach, Lucinda Clare.
IMDB 5.7
File Size: 61.66 GB
Film Description
Morgan Edams, the brave daughter of a pirate, seeks revenge for her father, who was killed by his brother. She has inherited a third of the map of Cutthroat Island, which shows where the untold treasure is hidden. To get to it, Morgan recruits a team of her father's old battle buddies.

4k movies reviews
It is quite strange that the tape is considered a failure. For me personally, 'Cutthroat Island' is a good adventure movie, and not the worst representative of its genre. The plot is somewhat banal: pirates and treasure, for which there is a serious struggle between 'bad' and 'good', which promises a lot of adventures and very funny situations. Although in some places it looks like no joke at all. Ah yes, sometimes there is a cute monkey in the frame - an integral part of the difficult pirate life. But that's just my personal sympathy.

Many people prefer to compare 'Cutthroat Island' with 'Pirates of the Caribbean'. Similarity and the truth is there, the only difference is the year of filming (well, respectively, the quality) and the reality of what is happening (that is, the story is without the intervention of any mysticism, which, by the way, does not make this very story less interesting and exciting). Yes, and the quality positively influences the viewing of the picture, creating a sense of transporting you to that world. In that crazy-crashing and intoxicating with adventures (well, and rum at the same time) world.

I love the acting of the actors. They don't play, they live their roles. Well really believe that the action is real (and who knows, because maybe it was). Completely engrossed in the story. What is interesting, in the tape there is no turbulence, abrupt transitions from one character to another. The action is quite measured, but you can not say that boring. There are a couple (and even more) interesting plot twists, original scenes. The final scene of the water fight is not stunning, but it is clearly worthy of respect. And you worry about the heroes at the end, they seem to have to save themselves, but it's unclear how the plot will turn further.... Intrigue in some places manifests itself. The humor in the film is mostly brought by Matthew Modine. Almost every appearance of his character on the screen causes a smile. In general, the character is very charming. Although, almost all characters are charming, except for Dog - he is completely devoid of all human qualities. It's a bit disappointing that 'The Island...' doesn't have any special mystery. Too easy they found that gold, too easy they pulled it out. I was expecting some kind of treasure guardian or something. But since mysticism wasn't in the picture, it's not gonna be there.

I don't know how to finish...In general, the picture is good. I recommend to watch it. If you are a fan of adventures and sea spaces - watch it safely, you will not be disappointed.

Info Blu-ray
Video
Codec: HEVC / H.265 (67.5 Mb/s)
Resolution: Native 4K (2160p)
HDR: Dolby Vision, HDR10
Aspect ratio: 2.35:1
Original aspect ratio: 2.39:1

Audio
English: DTS-HD Master Audio 7.1 (48kHz, 16-bit)
English: Dolby Digital 2.0

Subtitles
English, English SDH, Czech, French, German, Portuguese, Spanish.
File size: 61.66 GB
Is Link Dead? Let us know and we'll replace the link.
Report
We now have
Telegram, get notified of new releases 4K movies!
Watch the movie trailer Cutthroat Island 4K 1995
Related 4K movies