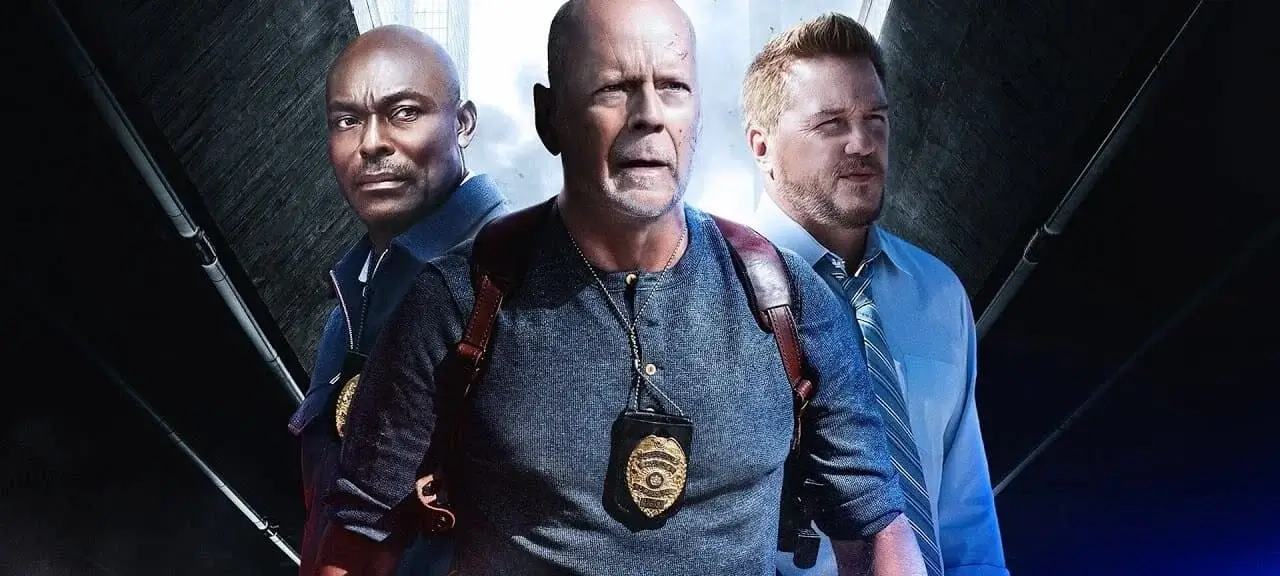 Detective Knight: Rogue 4K 2022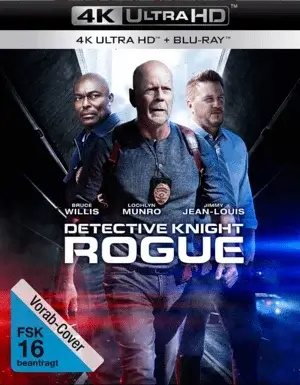 Detective Knight: Rogue 4K 2022
Cast:
Bruce Willis, Jimmy Jean-Louis, Lochlyn Munro, Beau Mirchoff, Corey Large, Johnny Messner, Michael Eklund, Hunter Daily, Alice Comer, Cody Kearsley, John Cassini, Sarah May Sommers, JR Krieger, Jerry Yu, Ryan Xue, Mitchell Baker, Rhona Rees, Nels Lennarson.
IMDB 3.6
File Size: 55.56 GB
Film Description
Experienced detective James Knight of Los Angeles is in pursuit of a gang of armed robbers who seriously wounded his partner on Halloween Eve.

4k movies reviews
Bruce Willis has ended his acting career, but that hasn't stopped a talented guy named Edward Drake from promptly casting the actor in a whole host of mid-sized projects. I'm talking about Bruce's recent films. Drake has made five movies with Willis, all of them B movies, and they are all direct-to-video products. While Drake's penultimate film, Gasoline Alley, was suddenly a quality nineties action flick, and that was thanks to the talent of Devon Sava.

Now Drake has released another action movie, and on his social networking site he threatened that this one marked a kind of return of Willis to his action movie roots. Well, let's see how honest Edward Drake is with the fan base.

The movie is pro-uanda raiders. From the first shots, Drake's regular actors catch the eye, the same guys who flashed their faces in 'Sin,' 'Apex,' 'Brexit,' play at about the same level. Of the newcomers, there's Michael Eklund, a year-old budget horror actor, and Locklin Monroe, a guy you might have seen in a mass of nineties youth comedies. It would seem, what could possibly go wrong? After all, the director has all the ingredients to make a passable action movie? Willis doesn't count, the thing Bruce plays on the principle of 'former glory'. He frowns his eyebrows again, and sits for most of the movie. No kidding.

Drake tries to make an action movie about the problem of choice, separating the main antagonist, humanizing the criminals, and giving them the right to justify their actions. The counterbalance is Willis, as the greedy detective Knight, his character has a dark past, the essence of the issue is no longer revealed. Another problem is the same actors, Drake's team can't get over the 'friends of the director' level, that's why their attempts to play seriously look very unconvincing. The only one who really gets into the bad-boy act is Michael Eklund - his villain is convincing, but against the rest of the movie, Michael's performance is little credit.

By the way, for the next 23rd year, Edward has announced at least two more movies with Bruce as Detective Knight. Does this mean that the director promptly filmed the material, and we are waiting for a new appearance of a tired star? Definitely yes, because as you know, money doesn't smell.

Info Blu-ray
Video
Codec: HEVC / H.265 (67.4 Mb/s)
Resolution: Native 4K (2160p)
HDR: HDR10
Aspect ratio: 2.39:1
Original aspect ratio: 2.39:1

Audio
English: DTS-HD Master Audio 5.1 (48kHz, 24-bit)
English: Dolby Digital 5.1
German: DTS-HD Master Audio 5.1 (48kHz, 24-bit)

Subtitles
English SDH, German.
File size: 55.56 GB
Is Link Dead? Let us know and we'll replace the link.
Report
We now have
Telegram, get notified of new releases 4K movies!
Watch the movie trailer Detective Knight: Rogue 4K 2022
Related 4K movies