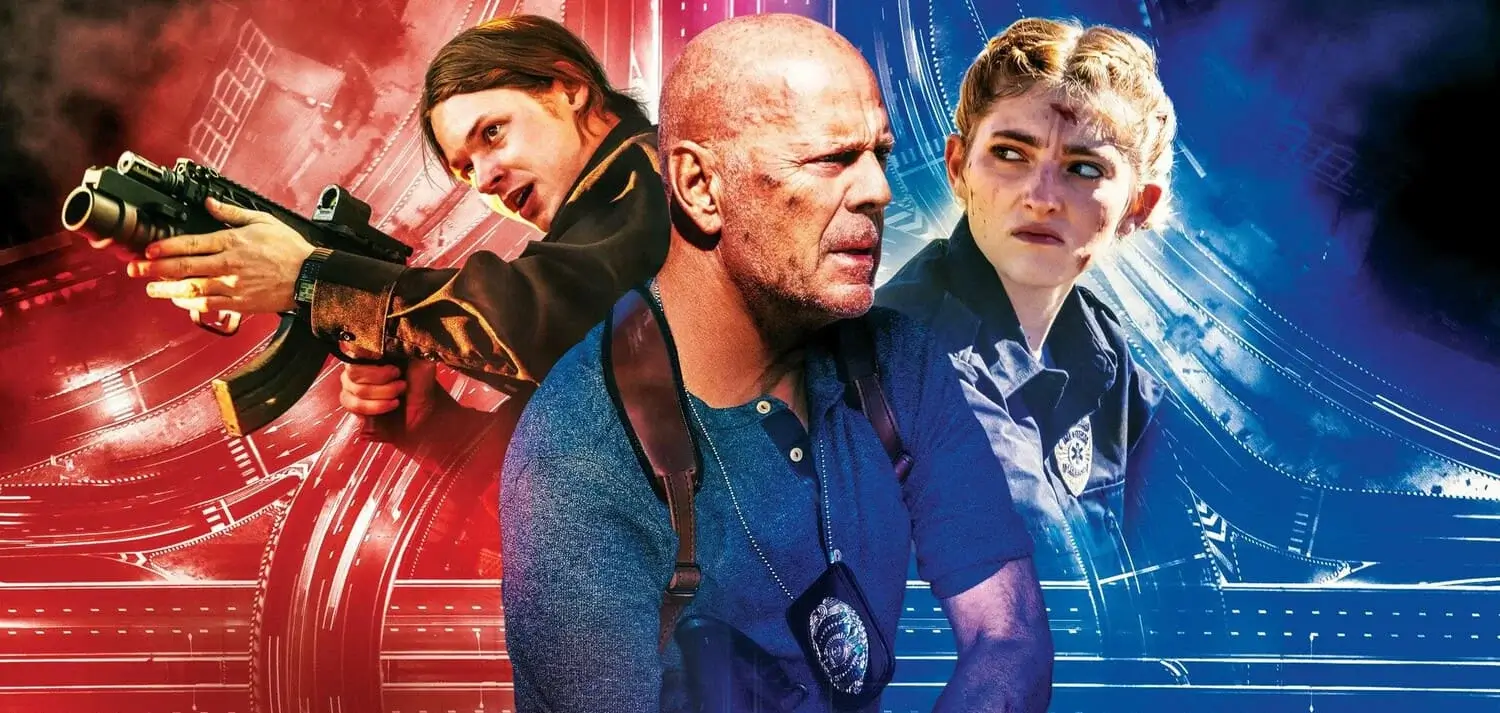 Detective Knight: Independence 4K 2023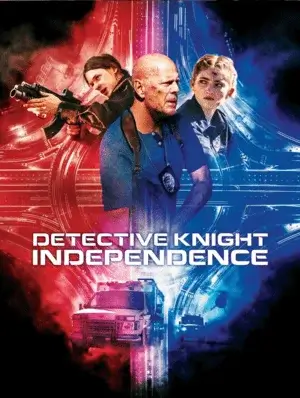 Detective Knight: Independence 4K 2023
Cast:
Lorenzo Antonucci, Dax Campbell, Scott Cargle, Audra Charity, Kaleb Clifton, Francis Cronin, Lexi Dali, Xzavier Estrada, Nadine Leon Gobet, Jimmy Jean-Louis, Craine Joseph, Kristopher Keith, Jack Kilmer, Robert Laenen, Dina Meyer, Cesar Miramontes, Lochlyn Munro, Joe Munroe.
IMDB 3.4
File Size: 53.18 GB
Film Description
On Independence Day, Detective James Knight must neutralize bandits in order to save the city's holiday.

4k movies reviews
Bruce Willis' swan song? As if it wasn't. In 2023 we are still waiting for one of the many works of unknown directors who in recent years have been 'promoting' incredibly cheap, disgusting and pointless action films at the expense of the name of the 'tough nut' on the posters. In general, the scheme of laundering money in this way, at the expense of former 'stars', has long been known to all, so another 'Detective Knight' is unlikely to be a surprise.

I barely, but still watched this something, as well as the rest of the dozens of Bruce movies for 2022. They're all very similar. These are no longer just passable fighters for who and where. They are sludge, even worse than the insane Asylum trinkets that used to regularly pop up on the movie market. In this case, the creators of such a squalor even do not hesitate to play on the nostalgic feelings of fans of old man Willis.

They dress him up like John McClane in the fourth part of 'Die Hard', just like that. They put it on a poster and show a couple of shots in the trailer. 'Detective Knight,' by the way, they also came up with sort of a trilogy with Bruce, a new 'Die Hard,' so to speak. I just couldn't wait to see all three parts. And each subsequent one got worse and worse, which is predictable. The makers of this garbage seemed to have filmed three movies in one week. And then they quietly edited this absolute crap that they spit in the faces of the actor's fans in the form of a 'trilogy'.

Worse than this movie, I've only seen one thing with Bruce before. And it's not even 'Breaking Bad. There's an even duller and uglier project about Grandpa Willis in the middle of nowhere with an old lady and a wounded hostage. But they didn't even try to make an action movie there. Independence' is supposedly about the confrontation of the still brave detective Knight with some robbers and criminals... who they are and what their motives are, it is impossible to understand. The script is totally absurd. In general, it seems as if there was no script at all, they created this rubbish evidently on the spot, in the fields.

Unbelievably cheap firefights and the dumbest final chase. The endless dullest babble, the disgusting cameraman's work and pre-school level editing, the cheapest special effects from the free video editor (gunshots, fire, blood, steam, smoke) All this is in excess here, from and to. Zero lead actors, droning nasty music, toy weapons. Only the cars seem real. But all of these action movie elements just don't fit together in the scenes. It feels as if every object of the chase and gunfights were filmed separately. Even worse:

Old Bruce exists separately from the other 'actors' in every shot. There's even the still-cute Dina Meyer (!) So even with her in the same room a short dialogue was not filmed. I have the following impression of the presence of Willis in this 'movie': he was just asked to shoot a few individual scenes in an unknown place, maybe at home or somewhere on vacation. Then they took these crooked shots with medium and close-ups and inserted them between shots in scenes where there are other 'actors'. In the end, it looks like a ridiculous and cheesy slicing of footage from the trailer and everything else.

Watching this mockery of the audience, and Bruce, is simply impossible. It's not even funny anymore, like 'Breche' and 'Criminal Quest'. There you'd think they were doing cheap parodies, and Bruce was called in for a day of filming for fun and promotion. Here, though, everything is so poorly put together and Bruce does anything in the footage so separate from the nonsense going on that you just refuse to believe what you're seeing. Neither Cage, Travolta, Jean-Claude Van Damme, nor Seagal has ever gotten to this point. And God forbid it hasn't.

Info Blu-ray
Video
Codec: HEVC / H.265 (74.9 Mb/s)
Resolution: Native 4K (2160p)
HDR: HDR10
Aspect ratio: 2.40:1
Original aspect ratio: 2.39:1

Audio
English: DTS-HD Master Audio 5.1 (48kHz, 24-bit)
English: Dolby Digital 5.1
German: DTS-HD Master Audio 5.1 (48kHz, 24-bit)

Subtitles
English SDH, German.
File size: 53.18 GB
4K-HD.CLUB
Download
from TakeFile
We now have
Telegram, get notified of new releases 4K movies!
Watch the movie trailer Detective Knight: Independence 4K 2023
Related 4K movies