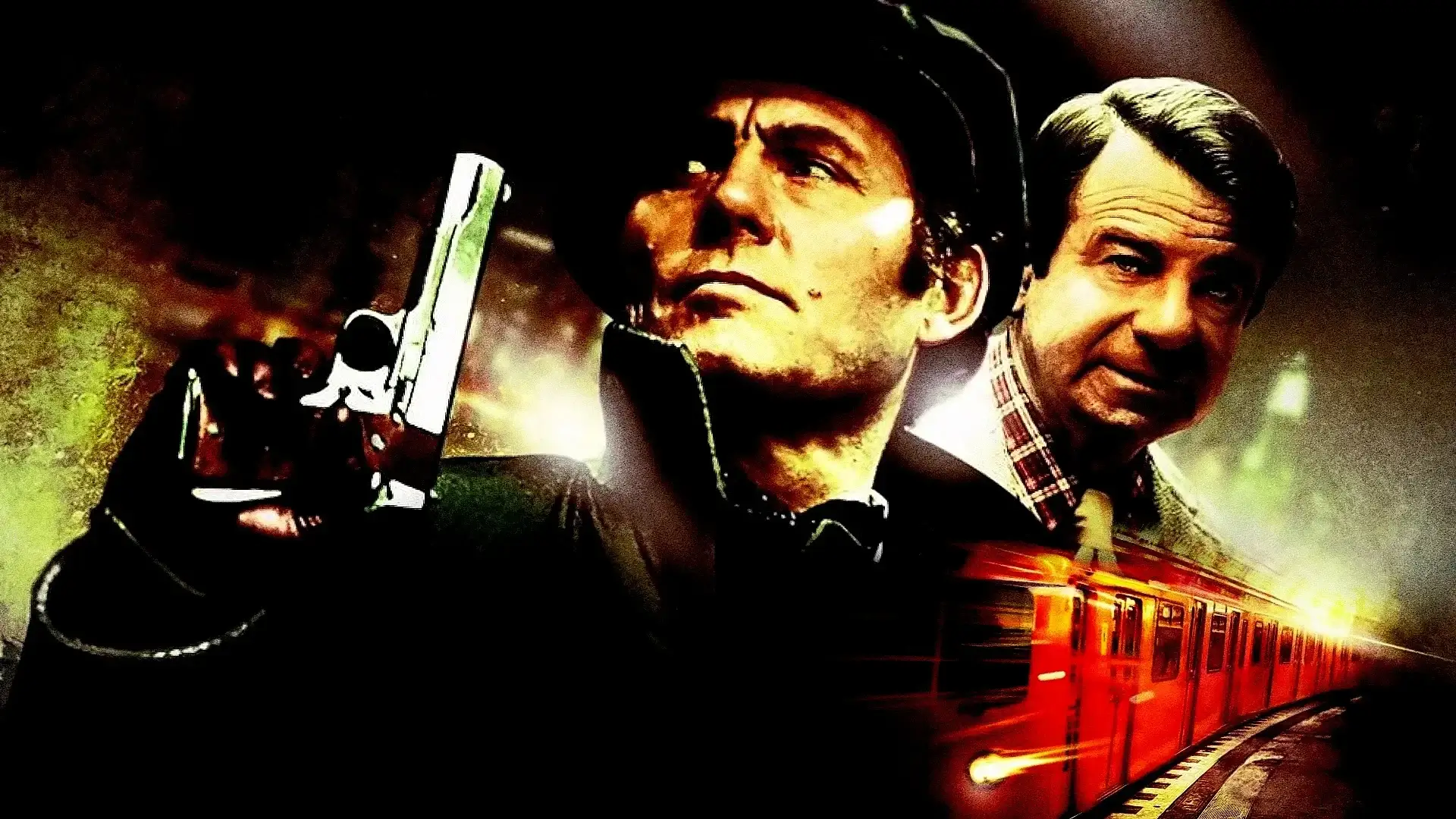 The Taking of Pelham One Two Three 4K 1974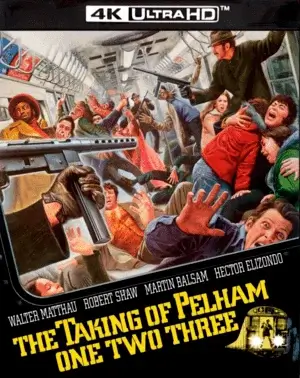 The Taking of Pelham One Two Three 4K 1974
Cast:
Walter Matthau, Robert Shaw, Martin Balsam, Hector Elizondo, Earl Hindman, James Broderick, Dick O'Neill, Lee Wallace, Tom Pedi, Beatrice Winde, Jerry Stiller, Nathan George, Rudy Bond, Kenneth McMillan, Doris Roberts, Julius Harris, Cynthia Belgrave, Anna Berger.
IMDB 7.6
File Size: 71.00 GB
Film Description
Four armed men seize a New York subway car and take 18 passengers hostage. They demand a million dollars for one hour or they threaten to kill one hostage for every minute they are late. Authorities decide to meet the terrorists' demand, as they believe that the perpetrators have no chance of escaping from the subway without being caught.

4k movies reviews
As soon as I heard about Tony Scott's remake of the 1974 film 'Hijacking the Pelham Train 1-2-3', I made a firm decision to search for the original. And just recently, my luck smiled on me. I took a look. And here is my verdict.

In my humble opinion, we are faced with a classic of American cinema and one of the best action movies in history. It seems to be a familiar plot (everyone has seen at least one dramatic story of hostages rescue on the screen), and the terrorists' plan is simple (threatening the lives of innocent people to get a considerable ransom), and still, even 30 years later, the picture looks in one breath. And the thing is that Joseph Sargent keeps his narrative light and simple, without piling on extra pathos, like Michael Bay (here, for example, the mayor of New York instead of uttering pinching tirades, Here, for example, the mayor of New York City is lying in bed with the flu and watching a TV show instead of delivering impassioned tirades like Bay's presidents in The Rock and Armageddon, and not tiring of freeze frames and other camera work (like John Woo in Mission Impossible 2 and Payback Hour).

The film's lightness is due, first and foremost, to the interesting, but more importantly, lively characters created by such stars of world cinema as Walter Matthau, Robert Shaw, Jerry Stiller (Ben's father, if you don't know) and Martin Bolsam. But the undeniable plus of the movie is the humor, and not the humor of the modern action-comedy movies, where two cops argue about who is going to drive the car or interrogate some "six" by sticking a grenade in her mouth, but the humor which plays with the realities of that time, such as feminism, black rights, attitude to power, etc., The humor plays on the realities of the time, such as feminism, black rights, attitudes of the authorities, etc., and the witticisms of the characters, especially Walter Matthow (for that he is Walter Matthow). The finale, on the other hand, is great. It feels like the end not of an action movie, but of a good situation comedy. That's what gives 'The Taking of the Pelham 1-2-3 Train' its special charm.

In general, everybody will like Joseph Sargent's film: the spectators who have had enough of modern action films will see the origins of all sorts of 'Captures' and 'Speeds' and the lovers of classics will gladly appreciate all the advantages of this wonderful picture.

Info Blu-ray
Video
Codec: HEVC / H.265 (88.0 Mb/s)
Resolution: Native 4K (2160p)
HDR: Dolby Vision, HDR10
Original aspect ratio: 2.39:1

Audio
English: DTS-HD Master Audio 5.1 (48kHz, 24-bit)
English: DTS-HD Master Audio 2.0 Mono (48kHz, 24-bit)
English: DTS-HD Master Audio 2.0
English: Dolby Digital 5.1

Subtitles
English, English SDH.
File size: 71.00 GB
4K-HD.CLUB
Download
from TakeFile
We now have
Telegram, get notified of new releases 4K movies!
Watch the movie trailer The Taking of Pelham One Two Three 4K 1974
Related 4K movies
Do you enjoy downloading from TakeFile?