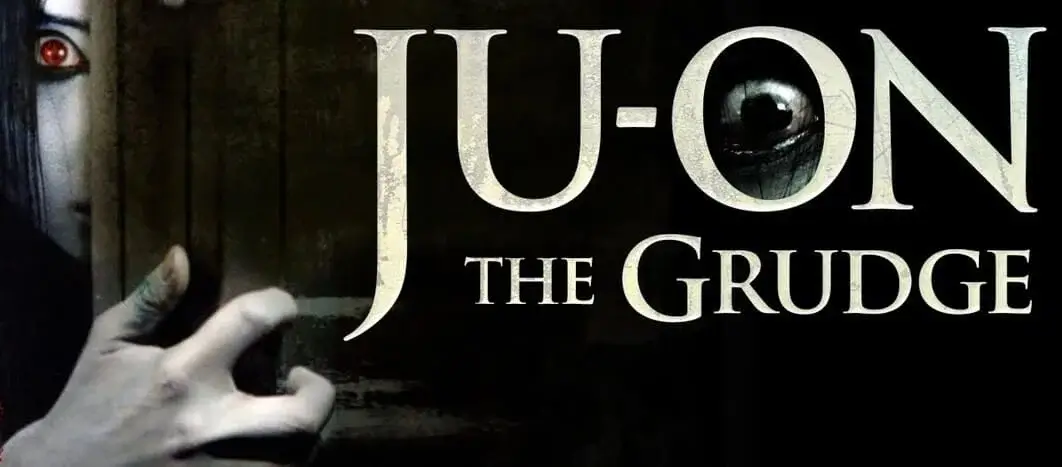 Ju-on The Grudge 4K 2002 JAPANESE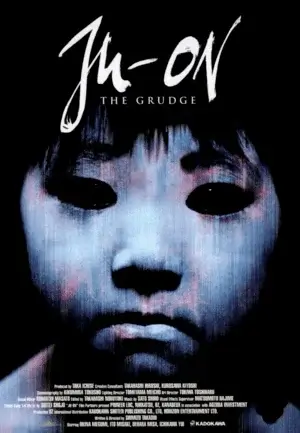 Ju-on The Grudge 4K 2002 JAPANESE
Producer:
Takashi Shimizu
Cast:
Megumi Okina, Misaki Itô, Misa Uehara, Yui Ichikawa, Kanji Tsuda, Kayoko Shibata, Yukako Kukuri, Shuri Matsuda, Yôji Tanaka, Yoshiyuki Morishita, Hideo Sakaki, Takashi Matsuyama, Yuya Ozeki, Takako Fuji, Chikara Ishikura, Chikako Isomura, Chiona Ôkuni, Miho Fujima.
IMDB 6.7
File Size: 65.18 GB
Film Description
Many years ago, tragedy struck this house: A man killed his wife, and the fate of their six-year-old son Toshio is unknown; the boy disappeared. Dying, the unfortunate woman cursed the murderer and the place where she met death. Now a fierce ghost brings death to all who dare to approach his domain.

4k movies reviews
The Japanese are creepy perverts after all. I read the contents of this movie on the movie theater website, and it wasn't exactly a pleasant read. It was even scarier to watch! The Japanese live their own strange lives, they get scared of houses (really!), nightstands and chairs, they get scared by sticking their fingers in their mouths, crawling on their asses to the walls and making baaaay big eyes at that, they prefer to escape under the blankets (as practice showed, very much in vain!), it's all very funny in combination, but how scary!

I was almost driven into the coffin when the girl is saved (and God knows who she was saved from!), of course, under the blanket, and then under this very blanket in the direction of the girl is something that starts crawling, and just in front of the girls nose appears face!

And when THAT something crawls across the floor in such a scary way... Mom... I wanted to close my eyes and plug my ears, honestly. And when the other girl woke up and it was leaning over her... like that, and sitting on the bed... ...that kind of... My friend and I were so violently frightened that the people behind us expressed our bewilderment with the words 'well, why yell like that?' Well, we're not manly, it turns out. A friend had to pee (well, not surprisingly), when she returned from there (in record time), she said it was awful: there's no one in the toilet, flashed some suspicious shadows, and the water in the tank murmured so ominously ... We each spent the night in our own apartment, but all night we called each other and sat on the Internet, demanding support from the people. The lights and TV, of course, were on until dawn. Those fucking fingers in my hair haunted my nightmares for probably another week, and they wouldn't make me go in the shower under a machine gun.

In a nutshell: No sense, no action, but the whole movie sits like on pins, nerves in tension, and along with these Japanese you start to twitch and scare even at the weakest gust of wind. In short, the movie makes no sense, the director is insane, the actors are worse than Redcliffe in the first Garipotter, you can get confused in the names, the lame Japanese computers in the movie suck on the border of fantastic (right to the surprise), nervous and pregnant people should not go to this movie. Oh, and you shouldn't go to Japan either, I guess. Just in case.

Info Blu-ray
Video
Codec: HEVC / H.265 (94.1 Mb/s)
Resolution: 4K (2160p)
HDR: Dolby Vision, HDR10
Original aspect ratio: 1.85:1

Audio
Japanese: DTS-HD Master Audio 5.1 (48kHz, 24-bit)
Japanese: Dolby Digital 5.1
English: Dolby Digital 5.1
English: Dolby Digital 2.0

Subtitles
English, English SDH.
File size: 65.18 GB
4K-HD.CLUB
Download
from TakeFile
We now have
Telegram, get notified of new releases 4K movies!
Watch the movie trailer Ju-on The Grudge 4K 2002 JAPANESE
Related 4K movies
Do you enjoy downloading from TakeFile?