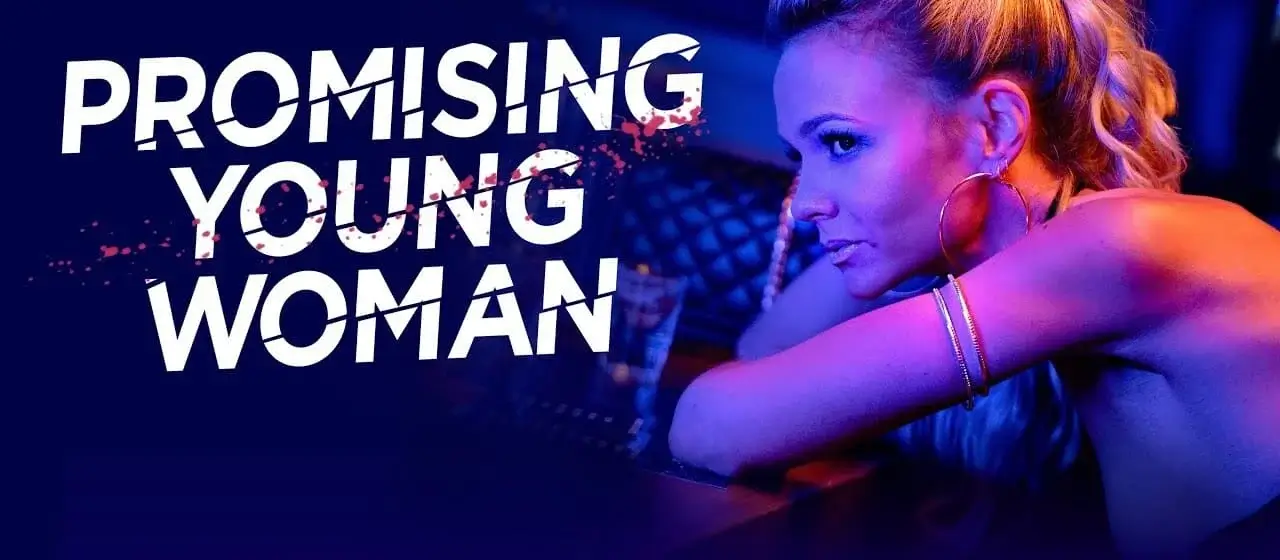 Promising Young Woman 4K 2020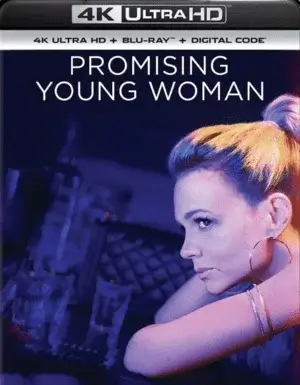 Promising Young Woman 4K 2020
Producer:
Emerald Fennell
Cast:
Carey Mulligan, Bo Burnham, Alison Brie, Clancy Brown, Adam Brody, Ray Nicholson, Sam Richardson, Timothy E. Goodwin, Jennifer Coolidge, Laverne Cox, Alli Hart, Loren Paul, Scott Aschenbrenner, Christopher Mintz-Plasse, Gabriel Oliva, Bryan Lillis, Francisca Estevez, Lorna Scott.
IMDB 7.5
File Size: 44.36 GB
Film Description
Cassandra was once a university student with high hopes, but now she lives with her parents and works in a coffee shop. Cassandra hides from her family that in the evenings she visits bars and other places of entertainment, where she pretends to be very drunk and hunts men who are falling for defenseless women. By taking out her anger on the opposite sex, Cassandra takes revenge for the events of her student years.

4k movies reviews
"Promising Young Woman" is the feature-length directorial debut of Emiralda Fennel, producer of "Killing Eve," the 2020 series that became the leading feminist commentary in American cinema. Structurally, Fennel's script is a story of female revenge in a world of horny men, which may immediately raise some skepticism among viewers who are tired of watching year after year of the same-old feminist manifestos about how bad men are and how miserable they make women. Emerald Fennell's movie is only partially under this, mostly being a story about the struggle against human selfishness, which affects both the stronger and weaker sex equally.

The plot revolves around a thirty-year-old girl named Cassandra (a charming Carey Mulligan), a former medical student who dropped out and went to work in a cheap café. Cassandra spends all her free time on night outings to clubs, where she catches men, figuratively speaking, by their dignity. The girl pretends to be drunk, unable to stand on her own feet, which attracts the attention of some "good" guy who is ready to selflessly help the lady in distress, offering her help. And, obviously, instead of helping, the men take the girl to their house time after time, hoping to have easy sex with the poorly thinking Cassandra. But that's not the case!

Cassandra is a character in complete control. She only pretends to be drunk, at the very last moment pulling the silly girl mask off her face, thus shocking and putting the horny men in their place. And since accusations of sexual assault in modern America are one of men's biggest fears today, Cassandra's games always end in success for her. And to deny the fact that there are men hungry for women's bodies in clubs, bars and other such places is silly - it is, has been and will be. The main stupidity of the movie is that because of its feminist foundation, Fennell's picture makes all men negative characters who think only about what is hanging between their legs.

This male behavior in Fennell's film is due to the idea of the film, in which all the characters think only of themselves, without thinking about what the people around them might be feeling or experiencing. Cassandra goes through the entire timeline of human selfishness, being the only character in the film who thinks not only about herself, but also about others. Why does she do this? The director, on the one hand, keeps the motivation of the heroine in secret until the middle of the tape, and on the other - immediately throws all the cards on the table, thus killing all the intrigue. Cassandra is a talented doctor who could have built a wonderful career in medicine, but one fateful night changed her life once and for all.

Attractive and fragile in appearance, but determined inside, Carey Mulligan plays a girl with a tragic fate, whose best friend was gang-raped as a student. And, of course, no one cared about the incident. This is the most important detail of the plot: it was not the main character who was raped, but her friend. The university turned a blind eye to this, so as not to spoil the image of the educational institution, the men simply began to mock the victim, and the other girls wrote everything off to alcohol intoxication. "It's her own fault, it was not necessary to drink so much that evening" - say the heroes of the tape. But only if the director condemns men for their selfish and despicable antics, the women are on the contrary exposed as victims of the situation. All women in the movie - intimidated and weak.

The only exception is Cassandra, who acts as a kind of messiah. No kidding, the first shot with Carey Mulligan's character is an allusion to Christ dying for the sins of mankind. It would seem like a small passphrase for those who like to see what is not there. However, throughout the movie, Cassandra acts like the savior of mankind. In one of the scenes the protagonist forgives a fallen man who repented and fell on his knees before Cassandra. We could give a couple more examples, but we can't do without spoilers here, so not this time. The ability to empathize with others, to think of others and to forgive is a foundation in the character of the protagonist.

And in general, everything that concerns visual storytelling and images - Fennel succeeded best of all. "Promising Young Woman" boasts remarkable camera work, composition and frame geometry. The director together with the cameraman with a small budget achieved a glossy picture, reflecting the visual beauty of the inner ugliness of the world in which the protagonist exists. A competent choice of color palette made some shots of the film memorable and very three-dimensional, thanks to which "The Girl" wants to look at again and again. Often color in Fennel's film says literally everything that the viewer needs to know about the episodic characters: it is enough that the viewer sees around the hero to understand who he is, what he is experiencing and where the script is leading him.

On the whole, Promising Young Woman is one of the most successful feminist pop films of recent years, though not a star-studded movie, but one that doesn't get out of your head over time thanks to a number of good directorial decisions. Emerald Fennell's film could have turned out a head higher if the script had a little more common sense and a sober look at the problems associated with relationships between men and women. It is only necessary to remove from this tape all the feminism and get an original and very successful story about the fight against selfishness, told through the prism of a vengeful character. But what can't be taken away from the movie is the right message, which can help someone to think about the people around him day after day. And it doesn't matter where exactly: on the street, at work or in a club. It hurts everyone.

Info Blu-ray
Video
Codec: HEVC / H.265 (50.0 Mb/s)
Resolution: Upscaled 4K (2160p)
HDR: HDR10
Aspect ratio: 2.39:1
Original aspect ratio: 2.39:1

Audio
English: DTS-HD Master Audio 7.1 (48kHz, 24-bit)
English: Dolby Digital 2.0

Subtitles
English SDH, Arabic, Bulgarian, Cantonese (Traditional), Mandarin (Traditional), Czech, Danish, Dutch, Estonian, Finnish, French, German, Hungarian, Italian, Japanese, Korean, Latvian, Lithuanian, Norwegian, Polish, Portuguese, Romanian, Slovenian, Spanish, Swedish, Thai, Turkish.
File size: 44.36 GB
Is Link Dead? Let us know and we'll replace the link.
Report
We now have
Telegram, get notified of new releases 4K movies!
Watch the movie trailer Promising Young Woman 4K 2020
Related 4K movies