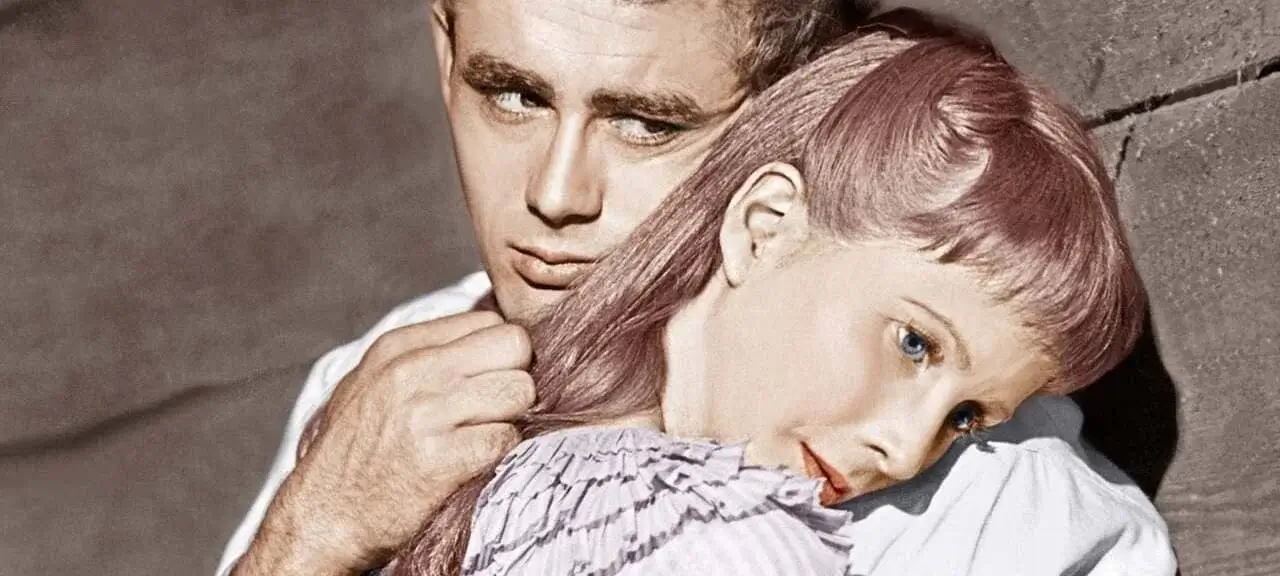 East Of Eden 4K 1955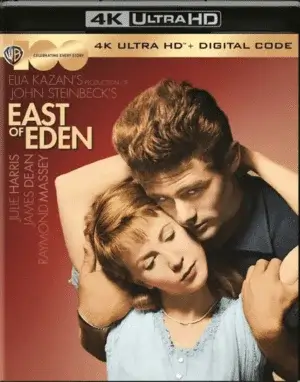 East Of Eden 4K 1955
Cast:
James Dean, Raymond Massey, Julie Harris, Burl Ives, Richard Davalos, Jo Van Fleet, Albert Dekker, Lois Smith, Harold Gordon, Nick Dennis, Abdullah Abbas, John Alban, Rose Allen, José Arias, Frank Baker, Barbara Baxley, John Beradino, Joe Brooks.
IMDB 7.8
File Size: 52.99 GB
Film Description
This picture is rightly considered a Hollywood classic and the main film of James Dean - a brilliant actor, rebel and celebrity of his time. He, even before the end of filming, has already been dubbed the second Brando.

"East of Eden" - an adaptation of Steinbeck's famous novel, a novel about the family drama of a young man who is jealous and suffers, seeing his father gives undeserved preference to his other son - the favorite. And the greater his despair, the more hopeless it is, the stronger his desire to find the forgotten parental love.

4k movies reviews
Knowledge is limited. Words are futile. The increasing number of paintings viewed is depressing. The feeling is dead, the thrill of a once upon a time. Boredom makes you want to hang yourself. On the right - annoying morality, in front - reason that warns against stupidity, on the left - weak-mindedness. And so we live our lives. cursing the idol who died at such a bad time. 'Watch East of Eden,' whispers temptation, 'one more time, one last time...'. 'What's the big deal?" the mind is perplexed. Shattered, tormented by doubts, I slowly shake my head, refusing the previously pleasant offer. We've seen it before. And always sad. Going over the words, you can't find the right ones. When in 'Giant' he pours tea to Elizabeth Taylor, in 'Rebel Without a Cause' he talks to Natalie Wood and Sal Mineo, and here he lies on the field and smiles at Julie Harris, knowing the future, forgetting that it's a movie, that you have a screen in front of you, not reality, you constantly want to take the guy out of the frame, to tear him out of the shackles of blind circumstances, to protect him. It doesn't work, of course. It's a shame. It's getting close to zero. Goodbye, Jimmy.

James Franco's smile in 'The Howl' is stunning, reminiscent of James Dean in his movies. Do you remember his first movie? Do you remember how it charmed you, and in particular the unfamiliar handsome actor? Then perhaps you understood what the magic of cinema is, what it means to play, to charm. True, still lacked the ability to express their feelings through speech. I had words, but they were so trite and trite that it was a shame to say them. Ah, this joint scene of Dean and Jo Van Fleet, son and mother: on the road are walking leisurely strangers' relatives, leading a bizarre, only they understand the dialog. They are enveloped in a fog - how cinematic the image, tactful the editing, precise the direction and subtle the acting, in the aggregate of all factors in such a pattern bewitches the whole movie. Perhaps the adaptation is not accurate, and aesthetics is not everywhere to the place, but the merits outweigh these annoying moments. Admittedly, it's been a long time since we've revisited a movie. We should. A sadistic memory stitches together masterfully different memories: a glimpse of Cheshire Allen Ginsberg photographing a lover in 'The Howl', followed by a jolly Cal Stark at the 'Paradise' fair. 'What's the point?" the mind is perplexed. - 'What's your point? Of course, everyone is served by arguments, terms and definitions, criticality and rationalism. Feelings don't count. Knowledge is limited.

Everything is terribly interesting. So many new acquaintances. You used to know only Meryl Streep, Al Pacino, De Niro and DiCaprio, but now with pleasure you remember new faces, new movies, learn a lot of things curious about the world of cinema. Although sometimes you have to face sad facts. For example, James Dean died at the age of 24 in a car accident. It's hard for you to imagine such a fate. You're even less old at this point than your favorite actor was on the day he died. You know so little, but every day something in the world absorbs your greedy attention. There's so much fascinating variety ahead. In Elia Kazan's movie, Dean conquered forever, never to forget that frown of expressive eyes, the gait and gestures nervous, the character withdrawn, lonely and at times iridescent in the presence of Julie Harris' character. It turns out he only had three full-fledged characters, three roles, each of which later became famous. He was posthumously nominated for an 'Oscar' but not awarded. What Oscar? I think Streep definitely has one. Why didn't they give Dean an award? Who won? Ernest Borgnine? We don't know that one. It doesn't matter, though. You still love James. That scene with Dean improvising a hug for his stern father was incredibly heartwarming. And the way he spoke to him in the finale, wasn't that touching? "What's the big deal? - Something harmful inside wakes up. - 'You're just a sentimental wuss, buddy. 'Well, how... After all... I remembered him. He may not have deserved the accolades and the glory that came down on him, but he... Look at him, mind. Drop your skepticism. James Dean. His smile. His smile.

Summer evening. Parents haven't come home yet. Alone. Bored. Watching TV. Switching channels. Suddenly we see a guy sitting on the sidewalk, quietly watching a haughty woman walk by. He follows her. A silent scene. Why are we still on this channel? It's retro. Retro's always boring. At least it's not black and white. But we watch while being totally absorbed by the image of a bright son who can't get a father's encouragement and a mother's love. What's this guy's name? Damn, I missed the credits. He's brilliant. His acting is mesmerizing. We're in love. But my father comes in, and of course we keep quiet about our newfound excitement, wondering how my parents were at a friend's house, whether the preference game was a success, and so on and so forth. My father tells us something, and we are confused - a train rushes by, a guy on the roof of the train that is unfamiliar and at the same time something close, understandable, pleasant. My father is smarter, he knows so much, he would have been better able to express my emotions. Night comes. It's restless. We're going to find out your name, Cal Trask. For real. Well, I'll see you again, Cal. See you again!

Info Blu-ray
Video
Codec: HEVC / H.265 (61.0 Mb/s)
Resolution: Native 4K (2160p)
HDR: HDR10
Aspect ratio: 2.55:1
Original aspect ratio: 2.55:1

Audio
English: Dolby TrueHD with Dolby Atmos 7.1 (48kHz, 24-bit)
English: Dolby Digital 5.1

Subtitles
English SDH, French, German, Italian, Spanish, Dutch, Danish, Finnish, Norwegian, Swedish.
File size: 52.99 GB
Is Link Dead? Let us know and we'll replace the link.
Report
We now have
Telegram, get notified of new releases 4K movies!
Watch the movie trailer East Of Eden 4K 1955
Related 4K movies