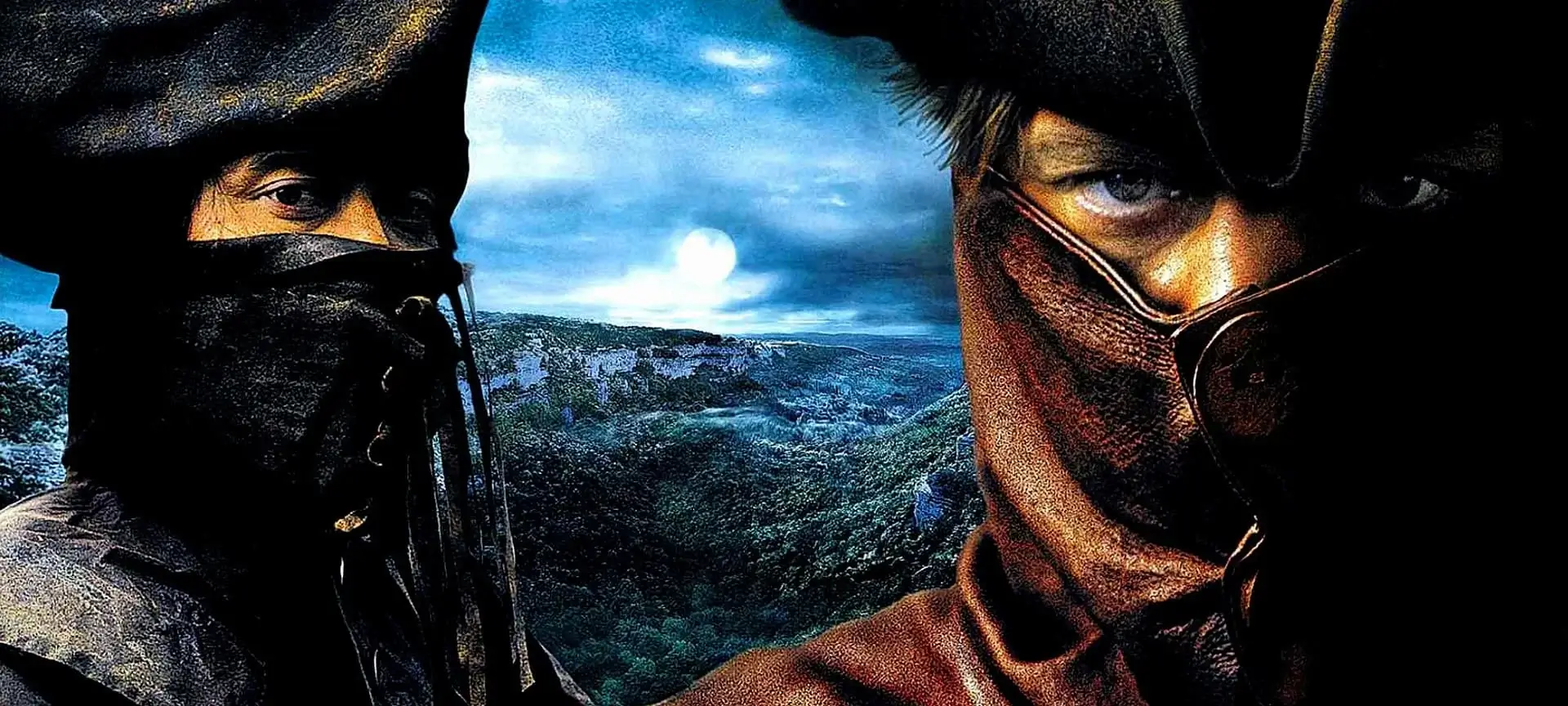 Brotherhood of the Wolf 4K 2001 FRENCH DC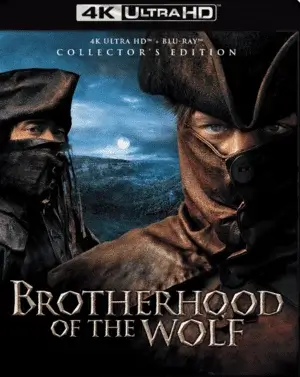 Brotherhood of the Wolf 4K 2001 FRENCH DC
Producer:
Christophe Gans
Cast:
Samuel Le Bihan, Mark Dacascos, Jérémie Renier, Vincent Cassel, Émilie Dequenne, Monica Bellucci, Jacques Perrin, Christian Marc, Karin Kriström, Philippe Nahon, Virginie Darmon, Vincent Cespedes, Hans Meyer, Jean-Paul Farré, Pierre Lavit, Eric Prat, Bernard Farcy, Edith Scob.
IMDB 7.0
File Size: 82.18 GB
Film Description
France, second half of the 18th century. In a place called Gevaudan, a terrible creature, nicknamed the Beast by the inhabitants, appears, killing women and children mercilessly. The Beast seems elusive, evading numerous raids, it does not take bullets, it disappears as suddenly as it appears, and only a few survivors are able to describe its appearance.

King Louis XV himself decides to look into what is happening and entrusts the investigation of the brutal murders to the scholar Gregor de Fronsac. Another hero appears in Gévodan with Gregor - the Indian Manny - he once saved de Fronsac's life, and now they are blood brothers.

There is as much mystery surrounding the silent Indian as there is around the Beast. Mani resorts to mysterious rituals, and relies on the instincts and customs of his people to fight the monster.

4k movies reviews
The belief in werewolves is as old as the world. Legends of humans taking the form of various animals appeared at the dawn of mankind. But these tales reached their apogee in medieval France, when loupgoroup took the form of a huge, bloodthirsty wolf.

Before I go on to talk about the film, I want to mention a few more facts about the history of that period.

First, I will say a little about the beast of Gévodan, legends about which really went around 18th-century France. It was said that the local count kept some kind of monster in his castle, exterminating peasants.

And also, behind most of the cases of so-called 'werewolfism' examined by the courts, there were actually people - hungry vagrants, cannibals or madmen.

So, for all the fantasy of the film, you could say that to some extent it is based on real events. As scary and fantastical as the monster of Gadfly was, there were real people behind him.

But 'Brotherhood of the Wolf' makes an impression for more than just that reason.

The film is incredibly beautiful. Every frame here is a living work of Hieronymus Bosch or the Raphaelite painters. And the actors are so well embedded in their roles that each one of them becomes a grotesque, oil painting part of this tableau.

But there is something sinful in the beauty of this movie. After the first viewing you will be left with a deep and strong impression, a kind of mixture of fear, disgust and ecstasy, and you will definitely want to watch it again.

If I were asked to compare 'Brotherhood of the Wolf' to anything else, I would say that this film is like a strange orchid, the color of which is painfully pinched and repulsive at the same time, and the smell is sweet and almost unconscious. The brutality of this film is far more savage than its most brutal shots. It is like a terrible liturgy in praise of pain. Pain set to music, every note of which is carefully calibrated. It is true art.

Info Blu-ray
Video
Codec: HEVC / H.265 (60.0 Mb/s)
Resolution: Native 4K (2160p)
HDR: Dolby Vision, HDR10
Aspect ratio: 2.33:1
Original aspect ratio: 2.39:1

Audio
French: Dolby TrueHD with Dolby Atmos 7.1 (48kHz, 24-bit)
French: DTS-HD Master Audio 7.1 (48kHz, 24-bit)
French: DTS-HD Master Audio 2.0 (48kHz, 24-bit)
French: Dolby Digital 5.1
English: DTS-HD Master Audio 2.0 (48kHz, 24-bit)
English: Dolby Digital 5.1

Subtitles
English, English SDH.




File size: 82.18 GB
Is Link Dead? Let us know and we'll replace the link.
Report
We now have
Telegram, get notified of new releases 4K movies!
Watch the movie trailer Brotherhood of the Wolf 4K 2001 FRENCH DC
Related 4K movies
What genre of 4K movies do you prefer?