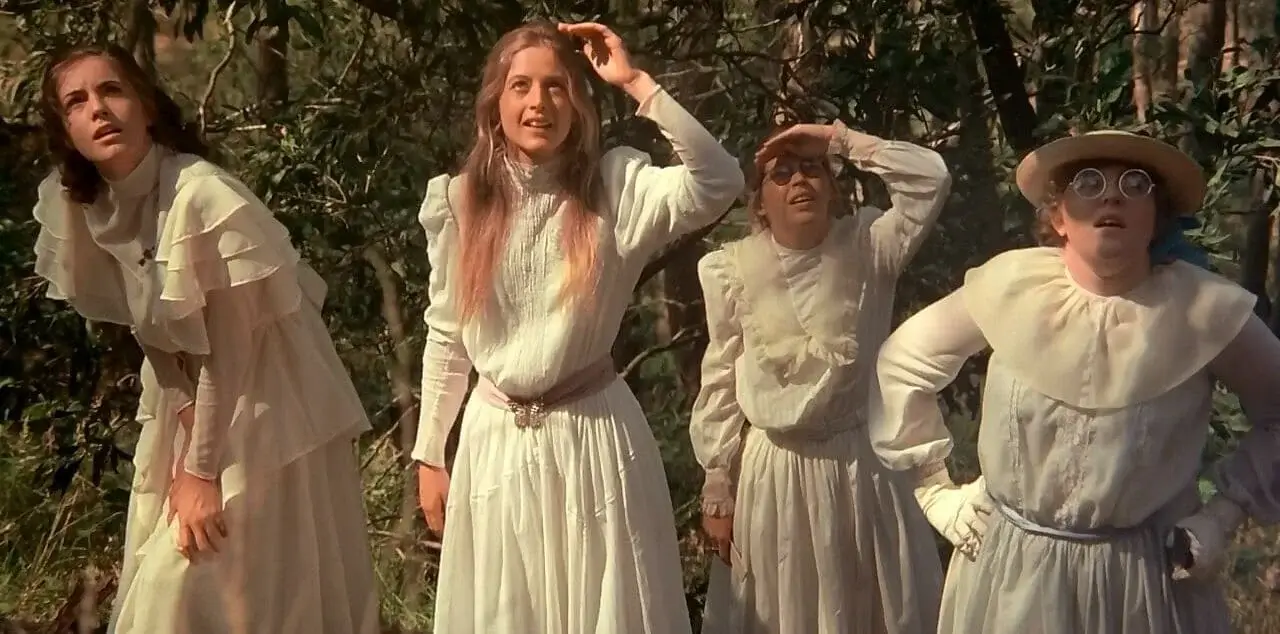 Picnic at Hanging Rock 4K 1975 DC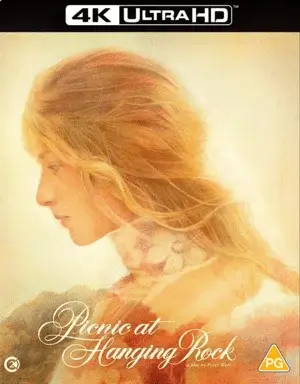 Picnic at Hanging Rock 4K 1975 DC
Cast:
Rachel Roberts, Anne-Louise Lambert, Vivean Gray, Helen Morse, Kirsty Child, Tony Llewellyn-Jones, Jacki Weaver, Frank Gunnell, Karen Robson, Jane Vallis, Christine Schuler, Margaret Nelson, Ingrid Mason, Jenny Lovell, Janet Murray, Vivienne Graves, Angela Bencini, Melinda Cardwell.
IMDB 7.4
File Size: 52.97 GB
Film Description
In 1900, on Valentine's Day, a group of Australian schoolgirls, led by their teacher, go on a picnic in the area of Hanging Rock, a local landmark. Some of them disappear without a trace.

4k movies reviews
Mrs. Apple Yard's boarding house is a paradise, the kind of place any virtuous family would want their child to go. There is beautiful nature, rare plants in the greenhouse, elegantly decorated rooms, attentive teachers, angelically beautiful pupils who wash themselves with water from under the flowers-even fat Edith and nearsighted Marion have something attractive about them. No one stops the four girls leaving during the Valentine's Day picnic to take a closer look at a local landmark. And then Edith, screaming and scratching her feet bloody, runs away from what scared her so much, an exhausted Irma is found only a week later, and Miss McCraw, Marion, and Miranda are never seen again.

"Picnic at the Hanging Rock" has a peculiar, peculiar, enveloping and somewhat stuffy atmosphere that pulls you in without a trace. It is no longer important whether the witnesses were telling the truth, whether Edith was hiding something, whether Irma remembered what happened to her - all this takes second place before the fear and doubt gradually destroy from within a beautiful little world that seemed perfect. All that remains in the memory is the smile of orphan Sara, who has nothing good in the future, the tears of Mrs. Apple-Yard, which will save no one, and the terrible, really terrible scene in the dance class, where the ballet machines look like either galleys or medieval battering rams. In this way, in half-tones, calmly and unobtrusively, the film conveys the idea that there is simply no heaven on earth, which in the depths of our souls is what each of us is striving for. And the beautiful angels at any time can turn into demons.

But what really happened to Mrs. Apple Yard's boarding schoolgirls on February 14, 1900? Peter Weir gives no answer to this question, and it may not be worth looking for. In fact, everything that should be said about the meaning of the story has already been said in the late sixties by Tom Stoppard:

"The fact of death has nothing to do with... how we see it... how it happens. It's not blood or falling bodies--death is not about that. It's simply that the person no longer appears, and that's it - now you see him, now he's gone, and the truth is only that one minute he's here, the next minute he's gone, and he won't come back - just an absence, humble and undeclared - an absence that becomes weighty as it goes on and on - until finally it finally crushes you completely.

Info Blu-ray
Video
Codec: HEVC / H.265 (65.4 Mb/s)
Resolution: Native 4K (2160p)
HDR: HDR10
Original aspect ratio: 1.85:1

Audio
English: DTS-HD Master Audio 5.1
English: Dolby Digital 5.1
English: Dolby Digital 2.0

Subtitles
English SDH, English.
File size: 52.97 GB
4K-HD.CLUB
Download
from TakeFile
We now have
Telegram, get notified of new releases 4K movies!
Watch the movie trailer Picnic at Hanging Rock 4K 1975 DC
Related 4K movies