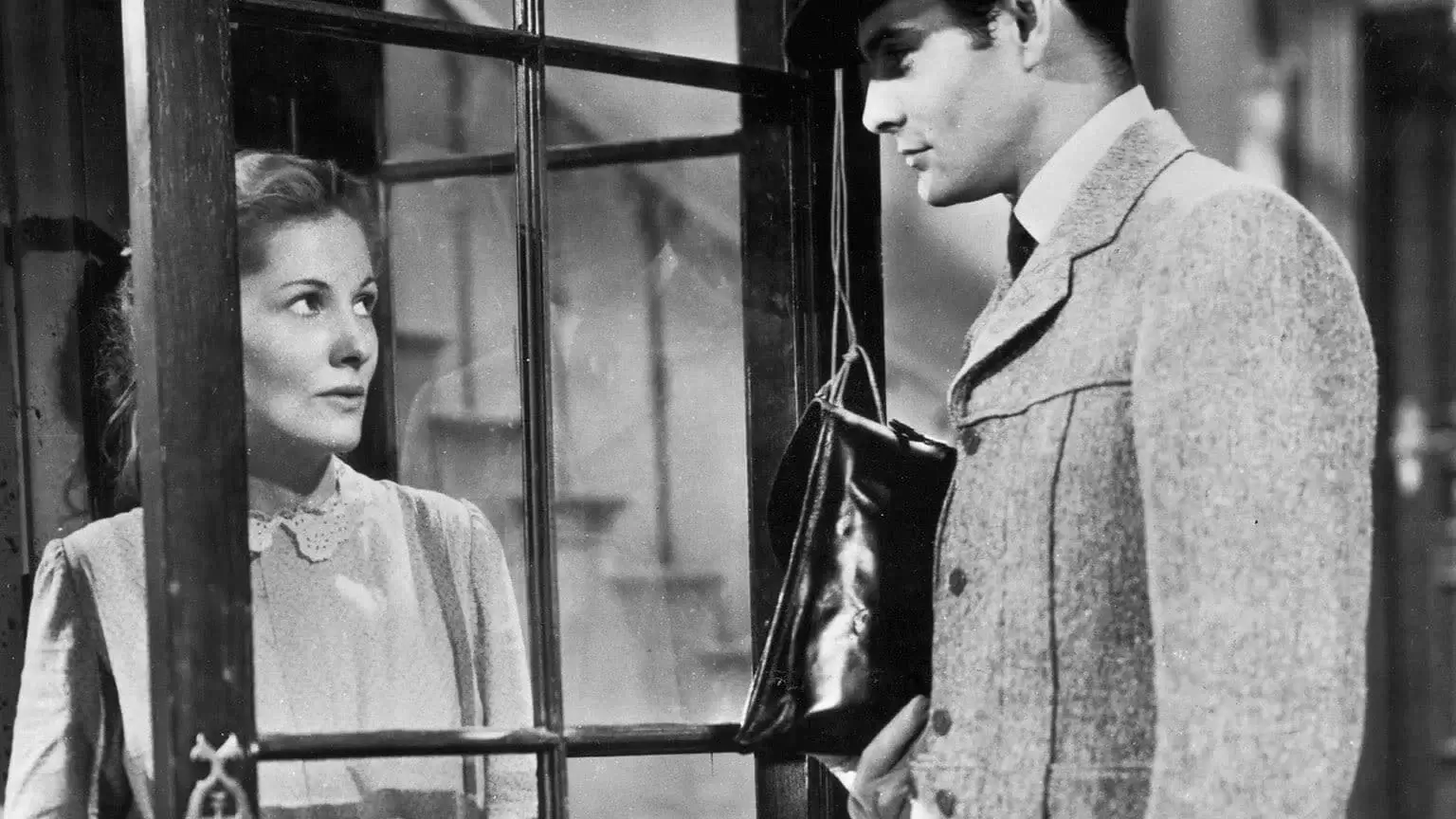 Letter from an Unknown Woman 4K 1948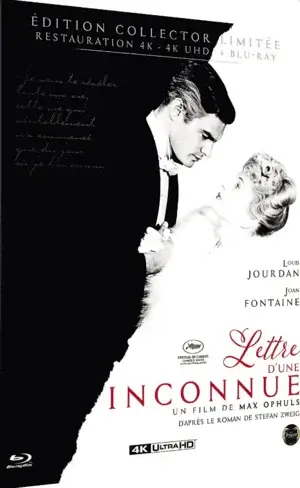 Letter from an Unknown Woman 4K 1948
Cast:
Joan Fontaine, Louis Jourdan, Mady Christians, Marcel Journet, Art Smith, Carol Yorke, Howard Freeman, John Good, Leo B. Pessin, Erskine Sanford, Otto Waldis, Sonja Bryden, Patricia Alphin, Harry Anderson, Edit Angold, Joe Ardao, Lois Austin, Polly Bailey.
IMDB 7.9
File Size: 56.00 GB
Film Description
1900. On a rainy Vienna night, the successful pianist Stefan Brand returns home to pack up and leave town. By doing so, he wants to avoid the morning duel to which he has been summoned for fighting. The servant John hands Stefan the envelope that was brought by the letter carrier the day before. The first line, written in a woman's handwriting, reads, "By the time you read the letter, I may be dead. I have so much to tell you, and I have so little time...".

Before the hero's eyes passed the life of a woman whom he met in passing only a few times, many years ago, a woman who loved him until the last day of her life, and he did not know about it ...

4k movies reviews
A brilliant adaptation of Stefan Zweig's novel of the same name, by the famous German director Max Ophüls, in his best tradition. Black and white film, at first glance simple and unpretentious perfectly conveyed the tones of all the literary work - love, despair, hope and naivety of the main character (which is called here Lisa. Zweig, however, left her nameless) and frivolity, charm, talent, bright charisma of her lover (who became known as Stefan Brand). The camerawork was top-notch - the camera seemed to hover right next to the actors. The craftsmanship of the costume and make-up artists amazes - the actors appear as teenagers, then as young men of 25, then as mature 40-somethings. And everything looks very real and natural.

The plot has undergone some minor changes. Stefan is not a writer, but a musician, Liza married the Count instead of becoming his companion, Stefan and Liza meet again in a theater instead of a restaurant, etc. But all these details do not destroy the atmosphere and meaning of the story. Many episodes have been added that more reveals the events of the short novella.

The acting is also admirable. Joan Fontaine, best known for her roles in Hitchcock films, showed her best side. Her heroine believe in and empathize from the first frame to the last scene. She equally well played as a 14-year-old girl and a 29-year-old lady of the world. Louis Jourdan (whose filmography, of significant films, was only the film "The Paradine Case") is also ideal for the role of Stephen. He is very handsome, convincing, endowed with youthful charisma and charm - just like in the story.

It's 60 years later and it's still breathtaking, and I don't think it could ever be better or more atmospheric.

Info Blu-ray
Video
Codec: MPEG-4 AVC (90.0 Mb/s)
Resolution: Native 4K (2160p)
Aspect ratio: 1.34:1
Original aspect ratio: 1.37:1

Audio
English: DTS-HD Master Audio Mono
English: Dolby Digital 2.0

Subtitles
English, French.
File size: 56.00 GB
4K-HD.CLUB
Download
from TakeFile
We now have
Telegram, get notified of new releases 4K movies!
Watch the movie trailer Letter from an Unknown Woman 4K 1948
Related 4K movies