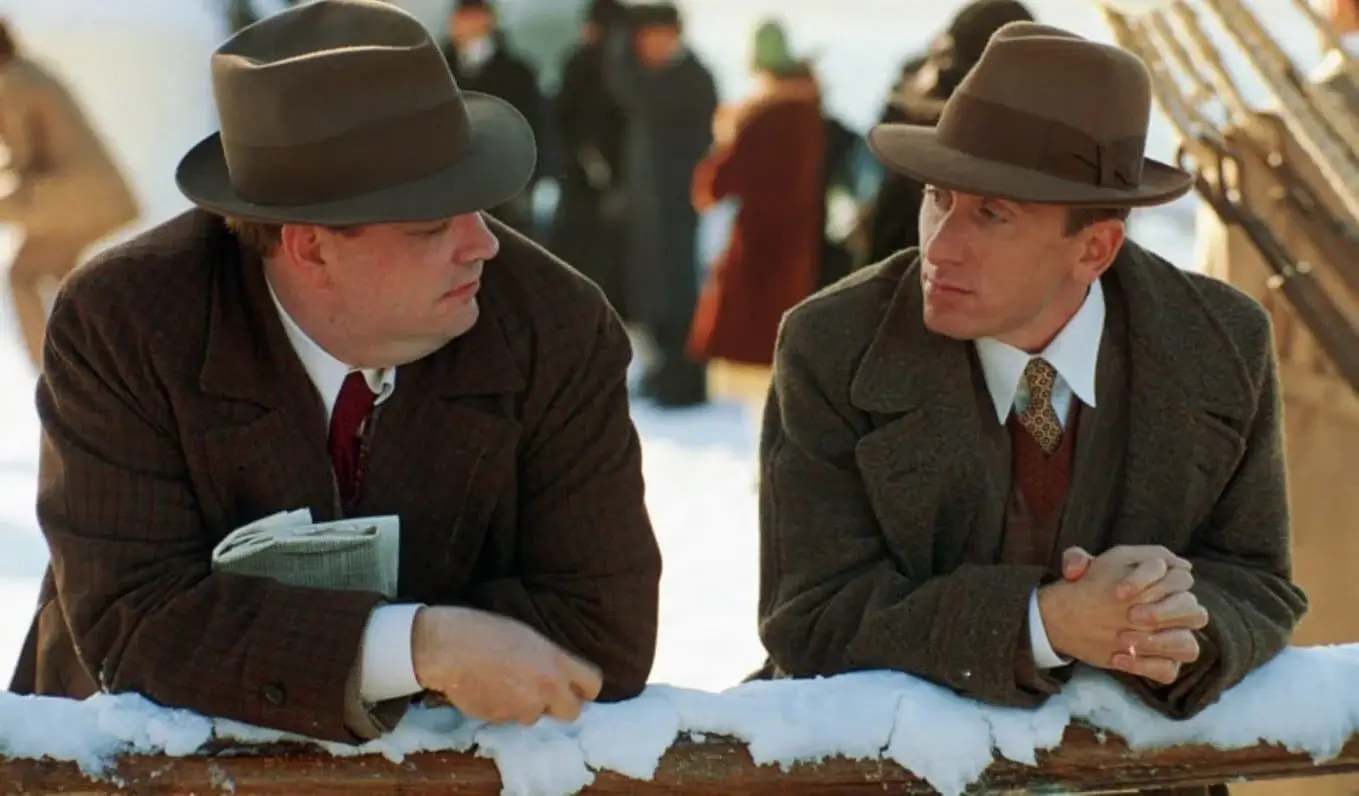 The Legend of 1900 4K 1998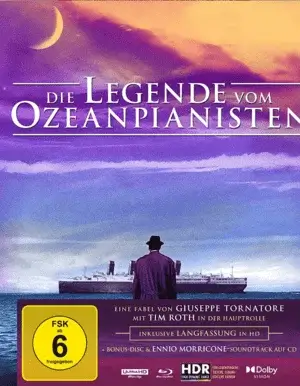 The Legend of 1900 4K 1998
Producer:
Giuseppe Tornatore
Cast:
Tim Roth, Pruitt Taylor Vince, Mélanie Thierry, Bill Nunn, Clarence Williams III, Peter Vaughan, Niall O'Brien, Alberto Vazquez, Gabriele Lavia, John Armstead, Cory Buck, Norman Chancer, Sidney Cole, Katy Monique Cuomo, Luigi De Luca, Agostino Di Giorgio, Nicola Di Pinto.
IMDB 8.0
File Size: 55.86 GB
Film Description
On the first day of the twentieth century, a baby boy was found in a lemon box on the steamship Virginia. The boy grew up and spent his life on a huge ocean liner between America and Europe, and he never went ashore.

Having mysteriously learned to play the piano, Danny Budmann T. D. Lemon 1900 became a true virtuoso and entertained audiences by playing in a restaurant orchestra. Amazing stories are associated with him, and his life has become a legend.

4k movies reviews
The film is amazing, strange, drawing me in and not letting go of the screen until the final credits. And then you still sit for a while, staring at the black screen with silent lines of names moving across it... It's the kind of film you don't forget... I'm sure of it.

The year 1900... The Ocean... The huge transcontinental liner 'Virginia', defiling from Europe to America, back and forth, back and forth, making the same journey for many years... A liner carrying poor people who dream of finding happiness in new lands, and people of wealth, simply having fun and enjoying their wealth...

Naturally, there are attendants on the ship. Those who serve food and drink in the restaurant, those who clean and cook, those who throw coal into the furnaces in the furnace so that the whole huge machine can make its way... And there are the musicians, who delight the ears of an exquisite public with their music every night.

And there is him. The pianist. Danny Budmann T.D. Lemon 1900. (His adoptive father, the loveliest, kindest Negro stoker, gave him that unusual name.) Rumors and legends are made about the Pianist and his magical music. People try to get on the boat just to hear his improvisations... He is a strange man who has lived on this ship all his life, he has never (!) disembarked, he is a man without passport or nationality.

His homeland is the 'Virginia'. The boundaries of his existence in reality are limited to the ship's railings and boundless in his imagination... He is well and comfortable in his world, the world of music. He does not know notes, he does not memorize passages. Music just lives in him. He breathes music, its rhythms beat his heart, its drops and rivers flow his thoughts and feelings. Music is himself. It is his happiness and his tragedy. His dreams and disappointments.

The music in the film is mesmerizing. It plays in every frame of the film, and everything is permeated with it! Morricone's music is recognizable and gorgeous... Morricone is a genius, and that says it all!

The pianist is a complex and ambiguous role. And the actor chosen for the role is Tim Roth. It's a benefit for him. The whole movie is based on him. He inspires faith, sympathy, and admiration. A man out of this world, with a look into the unknown, with his unconventional actions and shocking, in other people's eyes, escapades.

Tim Roth now (and I think for a long time to come) will be associated only with this oddball Musician. It's as if the role was tailor-made right for him. No other actor in the role I can not imagine.

Pruitt Taylor Vince played his only friend, the trumpet musician. This actor's face will probably be familiar to everyone from his minor roles, but his name, I, personally, have never heard before... An excellent actor! Created a wonderful and touching character, trying to pull his friend out of his closed world.

The episodes that won me over
was, first of all, of course, the rolling and waltzing along with the piano through the hall during a storm, and the music-making, and the drinking of guest champagne, and the grand piano's grand entrance through a huge stained-glass window into a corridor... It was crazy! Beautiful! Incredible!

Another episode that just made me cringe was his musical characterizations of random people. Here a kid walks into the hall, uncertainly looking around, constantly pulling on his wrong-sized tuxedo. And we hear his melody, high, timid, jerky, like a mouse running from mink to cheese... Once again, for it is not a sin here: the music in the film is stunning, delightful, precisely capturing our emotions and thoughts.

And the climax of the film: the jazz duel. This is something! A huge, super African-American guy shows up on the ship, all dressed in a white suit, and he's got a lot of attitude, he's got the attitude, he's got the ponces, he's got the attitude... And in fact he's not a big shot, he's the founder of the 'Jazz' style. No more, no less... And so our scrawny and unassuming-looking Pianist gave him such hot air.

And our hero's phrase: 'You asked for it yourself, you jerk...' when he got all rude - that was just hilarious! I honestly did not expect that from him at that moment... You should have seen and heard it! So calmly, softly and confidently said. And then he just tore the man apart like a duck. And then he nicely lit up the hot piano wire... That was something!

The ending is sad... And I will probably mention the only disadvantage of the film - the finale is a little bit dragged. It seemed that way to me. But as I even like drawn-out movies, it's not a minus for me, but just a... trifle...

Anyway, I could say a lot more, but you have to see it all! Who likes serious beautiful sad movies with terrific music, then find this picture. Watch this movie. You will not regret!

Info Blu-ray
Video
Codec: HEVC / H.265 (58.2 Mb/s)
Resolution: 4K (2160p)
HDR: Dolby Vision, HDR10
Aspect ratio: 2.35:1
Original aspect ratio: 2.39:1

Audio
English: DTS-HD Master Audio 5.1
English: Dolby Digital 5.1
German: DTS-HD Master Audio 5.1

Subtitles
English, German.
File size: 55.86 GB
4K-HD.CLUB
Download
from TakeFile
We now have
Telegram, get notified of new releases 4K movies!
Watch the movie trailer The Legend of 1900 4K 1998
Related 4K movies