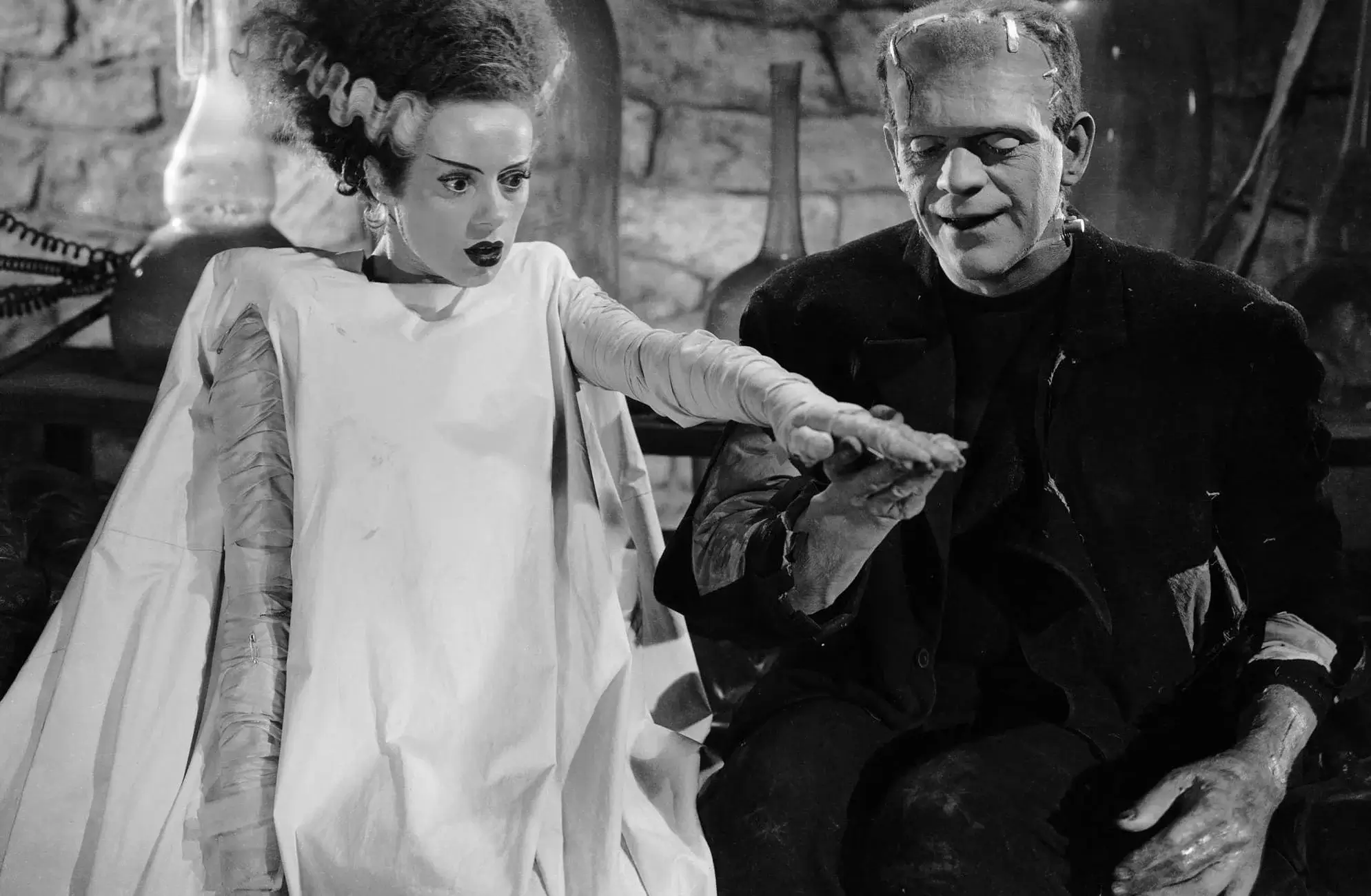 Bride of Frankenstein 4K 1935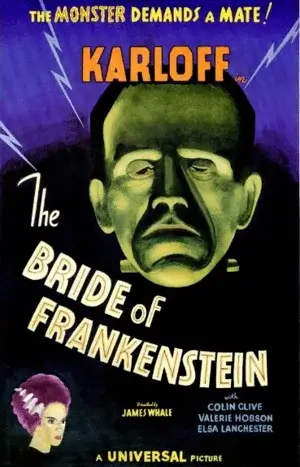 Bride of Frankenstein 4K 1935
Cast:
Boris Karloff, Elsa Lanchester, Colin Clive, Valerie Hobson, Ernest Thesiger, Gavin Gordon, Douglas Walton, Una O'Connor, E.E. Clive, Lucien Prival, O.P. Heggie, Dwight Frye, Reginald Barlow, Mary Gordon, Anne Darling, Ted Billings, Robert Adair, Norman Ainsley.
IMDB 7.8
File Size: 41.83 GB
Film Description
A monster rejected by everyone is looking for a mate. Dr. Frankenstein comes to the rescue and creates a cherished mate.

4k movies reviews
In this story, it is even simpler: blasphemy. Traditionally, works about golems (in the broadest sense, that is, about artificial humans) carry the following moral: people, don't be fooled. Creating humans is the work of God (or mothers, as they say in 'Heart of a Dog'), and nothing good will come of it for scientists.

First of all, who knows, and secondly, the authors of such creations for some reason always leave freshly created golems to their fate. After all, in fact, the Beast, played by the mighty Karloff, turned out to be kind and touching. If that cowardly Baron Henry had taken it upon himself to raise it like that pleasant blind old man - the Monster wouldn't be killing people. When he comes at you with a bludgeon, you're bound to defend yourself. But he's sensitive, and he even likes music, poor guy.

The movie is good, of course. The prologue with Byron's conversation with the autoress, Mrs. Shelley, unobtrusively explains the backstory. The special effects--and this is the thirty-fifth year! - are executed so meticulously that in some places they seem almost computer-generated. The only drag on the story is the constant glimpses in the frame of a dorky old lady Millie, bringing an element of cheap comedy to this sad tale.

Poor Monster - everyone hates him, and he really needs kindness and affection. Having received them from a blind musician, Frankenstein's brainchild has recovered a little and even learned to speak. If only its creator could do so - say just a few kind words, stroke his head... but no. Neither he nor the mad alchemist think about the Monster's personality. Henry is only interested in his wife, the spectacular old man - only cruel victories over nature. Without a second's thought as to why this is even necessary, these homegrown geniuses create the next unfortunate - the Monster. In keeping with Victorian chauvinism, they have intended her to be the wife of the Monster, without asking her herself. Naturally, the lady did not want to be the wife of the monster (though if she had gotten to know him better, she might have appreciated his soul), and the poor Monster is done for.

But even in his desperation, the Monster shows true generosity... and how he cries as he pulls the fatal lever.

Of course, from the height of the twenty-first century it's funny to see how scientists quickly and easily create a brain for the Monster Lady (ah, pretty Elsa), yeah, a piece of cake, and suffer a long time over the fact that there is no suitable heart - that, compared to the brain, is a primitive muscle pump. Well, science has stepped forward since then, although it hasn't yet learned how to create artificial humans.

And although the movie doesn't say it directly... but it seems that its moral message is not so categorical. It is not the evil that man defies nature, but the fact that he refuses to take responsibility for those he has created.

Info Blu-ray
Video
Codec: HEVC / H.265 (75.7 Mb/s)
Resolution: Native 4K (2160p)
HDR: HDR10
Original aspect ratio: 1.37:1

Audio
English: DTS-HD Master Audio 2.0 Mono (48kHz, 24-bit)
English: Dolby Digital 2.0
English: DTS 2.0
French: DTS 2.0 Mono
German: DTS 2.0
Italian: DTS 2.0

Subtitles
English SDH, French, German, Italian, Japanese, Spanish, Danish, Finnish, Norwegian, Swedish.




File size: 41.83 GB
Is Link Dead? Let us know and we'll replace the link.
Report
We now have
Telegram, get notified of new releases 4K movies!
Watch the movie trailer Bride of Frankenstein 4K 1935
Related 4K movies
What genre of 4K movies do you prefer?