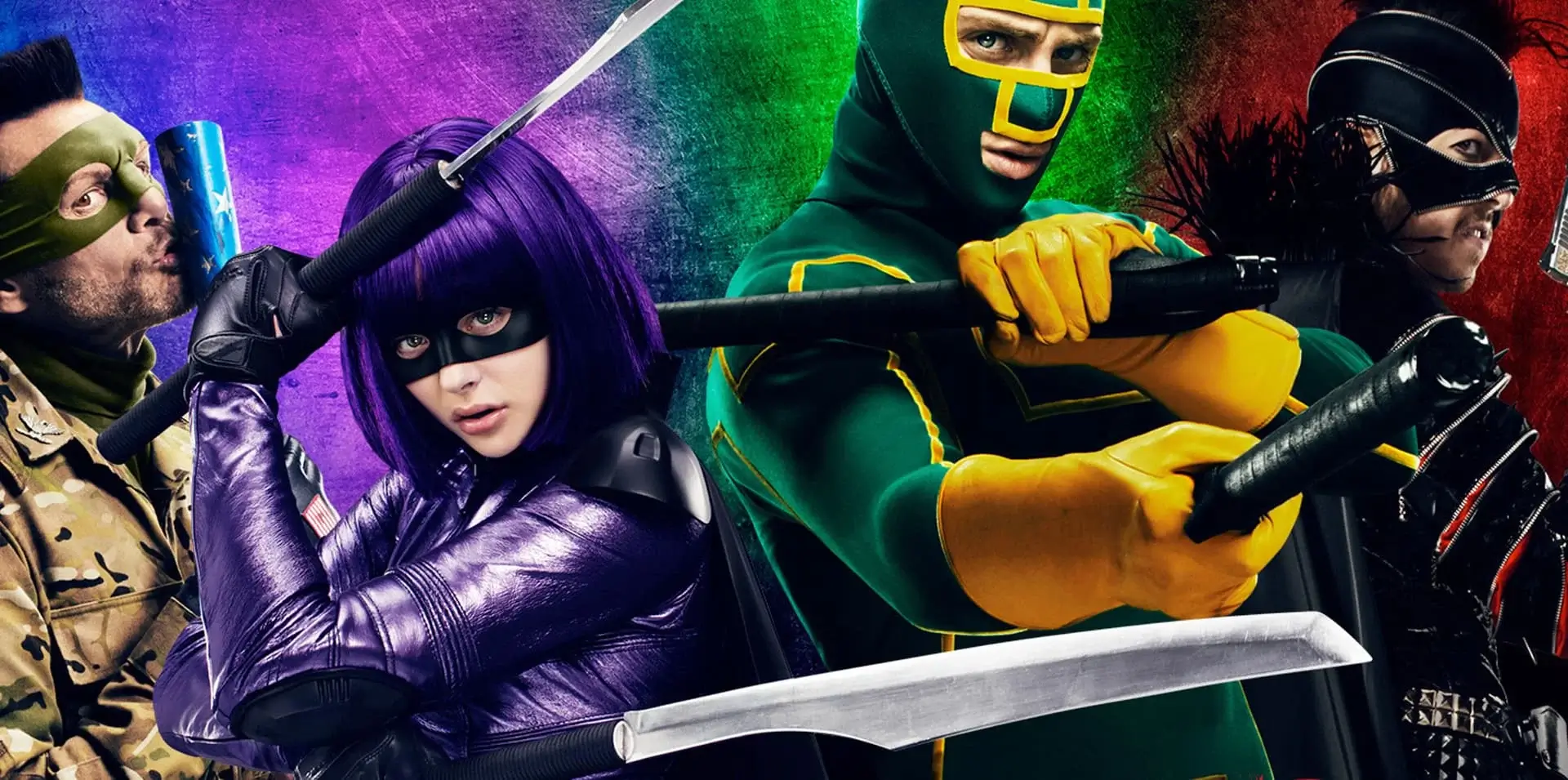 Kick-Ass 2 4K 2013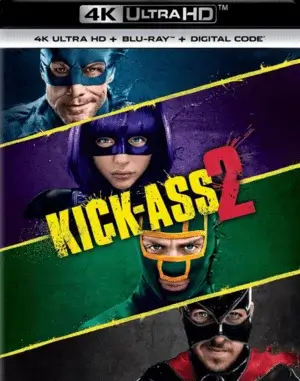 Kick-Ass 2 4K 2013
Cast:
Aaron Taylor-Johnson, Chloë Grace Moretz, Christopher Mintz-Plasse, Jim Carrey, Morris Chestnut, Claudia Lee, Amy Anzel, Clark Duke, Augustus Prew, Mary Kitchen, Donald Faison, Matt Steinberg, Steven Mackintosh, Monica Dolan, Garrett M. Brown, Lyndsy Fonseca, Yancy Butler, John Leguizamo.
IMDB 6.5
File Size: 45.08 GB
Film Description
You don't meet a comic book superhero in real life, but you do meet some real heroes. The charismatic Kick-Ass and the glamorous Killer have found a new support team led by Colonel America. But besides the usual mobsters, a new threat hangs over the city - a young major with a very bad temper and a whole army of badass mercenaries.

4k movies reviews
Three years have passed since the first "Kick-ass" was released, and according to the storyline within the franchise (probably not a dildo after all, because there's a third volume of the comic book), it's been about four years. Mindy has grown from 11 to 15 years old, and Dave... for some reason, is still in high school with his slacker friends. Both Dave and Mindy still dress up as superheroes and clean up the city, inspiring people to be superheroes.

The change in director is not particularly felt, and according to the cast, Matthew Vaughn, who remains a producer, oversaw all the filming on set and actually co-directed the sequel. And official director Jeff Wadlow, who now has to write and direct "X-Force," the next installment in the history of the X-Men franchise, handled the second "Kick-ass" brilliantly, and together with Vaughn they managed to surpass the first installment.

Despite the fact that the second volume of the comics was disgusting, it was surprisingly adapted to the movie in some brilliant way. And it's not even the fact that in parallel to the story they included an amazing spin-off about Heath-Girl (Killer Girl), thanks to which the concept of the second movie became a fascinating "zebra" of alternating personal stories of Dave and Mindy, but directly in changing the comic story, introducing new characters, re-designing costumes and removing a number of the most nightmarish scenes. With this insertion, however, we were deprived of a solo Hit-Girl movie.

However, the "mainstreamization" of the comic book for a wider audience of the film played a cruel joke in some places, so the scene of rescue of Asian women was deprived of nudity, the character of Kathy - Lindsay Fonseca appears only in a cameo, and the death of one of the leading characters lost all its drama and horror, being off-screen. Nevertheless, the level of violence remained the same, and a new one was invented for the nude scene - a swimming pool with two topless girls.

Visual style of "Kick-Ass" remained unchanged: the voice-over of the main character, comic inscriptions-rectangles (now also in foreign dialogues), the film adheres to the realistic interpretation (even on jetpacks no longer fly), Chloe Moretz grew up, but became even more cool and sexy, well, and comic violence is still spectacular and nerve-wracking! References to the comics and their characters have not gone anywhere either, from dialogs to posters and hints with allegories. However, the first part about "kryptonite" and "Robin" was more epic. The humor is great again, the jokes are really memorable, but many will be killed by the dubbing.

Memorable vivid scenes are aplenty. Crushing cops with lawn mowers Rus-Matushka performed by Olga Kurkulina (under the punk version of "Korobeynikov"), Hit-Girl's showdown with gopniki and riding on a purple motorcycle (hit-bike?), storming a den of Asian slave traders, the final epic fight, again Khloechka but without a costume on the roof of the car and much more. The action turned out to be roof-raising and diverse, with cheerful melodies.

The villain, former Red Mist, current Mazafacker, updated his closet and hired a number of thugs in the gang of "Super mega cunts": fat Tony became obese villain nicknamed Opuchol, appeared "stereotypical-archetypal" Asian Genghis-Reznya (Genghis-Karnazh), Russian criminal cannibal Rus-Matushka and non-politically correct Negro Black Death. Well, the main character joins the Justice Forever squad, which includes Colonel Star-Spangled Banner, played by an unrecognizable Jim Carrey, and his sheepdog, Dr. Gravity, Night Bitch, married couple Remember Tommy, gay Insect Man and Battle Boy, played by one of Dave's friends (and the last of the trio will also wear a costume, but will go to the villains). The film also features a brilliant cameo by Ian Glenn (Jorah Mormont in Game of Thrones).

Basically, there would be a lot to say about the members of both teams in the movie. Add material and stories, but the sequel is fast-paced and energetic, not really stopping on minor characters and this time not going into flashbacks, which is basically in vain (promised after the first movie Vaughn 20 minutes of Cage and Moretz and disappeared into oblivion, it seems). Even the calm before the massacre, which was in the trailers for the movie, was removed, there was almost a continuous drive uncompromising and murderous.

The question of "to be or not to be" now falls on Mindy Macready's shoulders. Chloe Moretz gives a marvelous performance, trying to become a "regular girl" in school at the insistence of a guardian cop - a friend of her father, but thanks to her talents her popularity is off the charts and brings out the local glamorous bitches, whose rating drops sharply because of Mindy's popularity, a war between the girls begins. This kind of extra plot builds perfectly into the movie, becoming the second main one, and the story jumps gracefully from hero to heroine. The editing of this alternation also came out quite well, and even when it seems like a scene was cut off at an inopportune time, it's beautifully continued after a while.

In the end, Vaughn and Wadlow do the unbelievable: they gather a bunch of dressed-up superheroes and supervillains for the final epic battle. But bitch-fight duel of Rus-Matushka and Hit-Girl was still more spectacular than the main battle of the two armies (where they promised a cameo of Millar and Romita Jr.). A number of cool visual gimmicks and Chloe Moretz saying 'You failed...' in Russian make this episode the most awesome of the entire movie!

The second part came out killer than the first, and though inferior in some details, superior in many other ways. They complement each other perfectly (like "Red" and "Red 2" - in the same style, but with differences between them), looking like a balanced and solid dileogy, with an expected sequel-triquel. In general, "Kick-ass 2" is an improved version of the first movie: more characters, more action, more Chloe Moretz on the timeline, now the R rating is supported not only by gorgeous scenes of violence, but also eroticism, well, and according to the tradition of comic book movies - this time the movie has a scene after the credits!

A real movie delight! It's light, funny, uncensored and family-oriented, very cool and entertaining. Yes, the first part had a bit more stars (Cage, Strong and Flemming vs. one Carrie here) and more recognizable music, but inferior to that, the second part is superior to the first one in many other ways, so the sequel is really cooler than the original. And together they look like an amazing and masterpiece superhero franchise!

Info Blu-ray
Video
Codec: HEVC / H.265 (45.9 Mb/s)
Resolution: 4K (2160p)
HDR: HDR10
Aspect ratio: 2.40:1
Original aspect ratio: 2.39:1

Audio
English: DTS:X 7.1 (48kHz, 24-bit)
English: DTS-HD Master Audio 5.1 (48kHz, 16-bit)
English: Dolby Digital 2.0
Portuguese: DTS 5.1
Czech: DTS 5.1
Hungarian: DTS 5.1
Polish: Dolby Digital 5.1
Russian: DTS 5.1
Thai: Dolby Digital 5.1
Turkish: Dolby Digital 5.1
Spanish: DTS 5.1
Spanish: DTS 5.1
French: DTS 5.1
French: DTS 5.1
Japanese: DTS 5.1

Subtitles
English, English SDH, Arabic, Bulgarian, Cantonese (Traditional), Mandarin (Simplified), Mandarin (Traditional), Croatian, Czech, Danish, Dutch, Estonian, Finnish, French, German, Greek, Hebrew, Hungarian, Hindi, Icelandic, Italian, Japanese, Korean, Latvian, Lithuanian, Norwegian, Polish, Portuguese, Romanian, Russian, Slovenian, Spanish, Swedish, Thai, Turkish, Ukrainian.
File size: 45.08 GB
Is Link Dead? Let us know and we'll replace the link.
Report
We now have
Telegram, get notified of new releases 4K movies!
Watch the movie trailer Kick-Ass 2 4K 2013
Related 4K movies