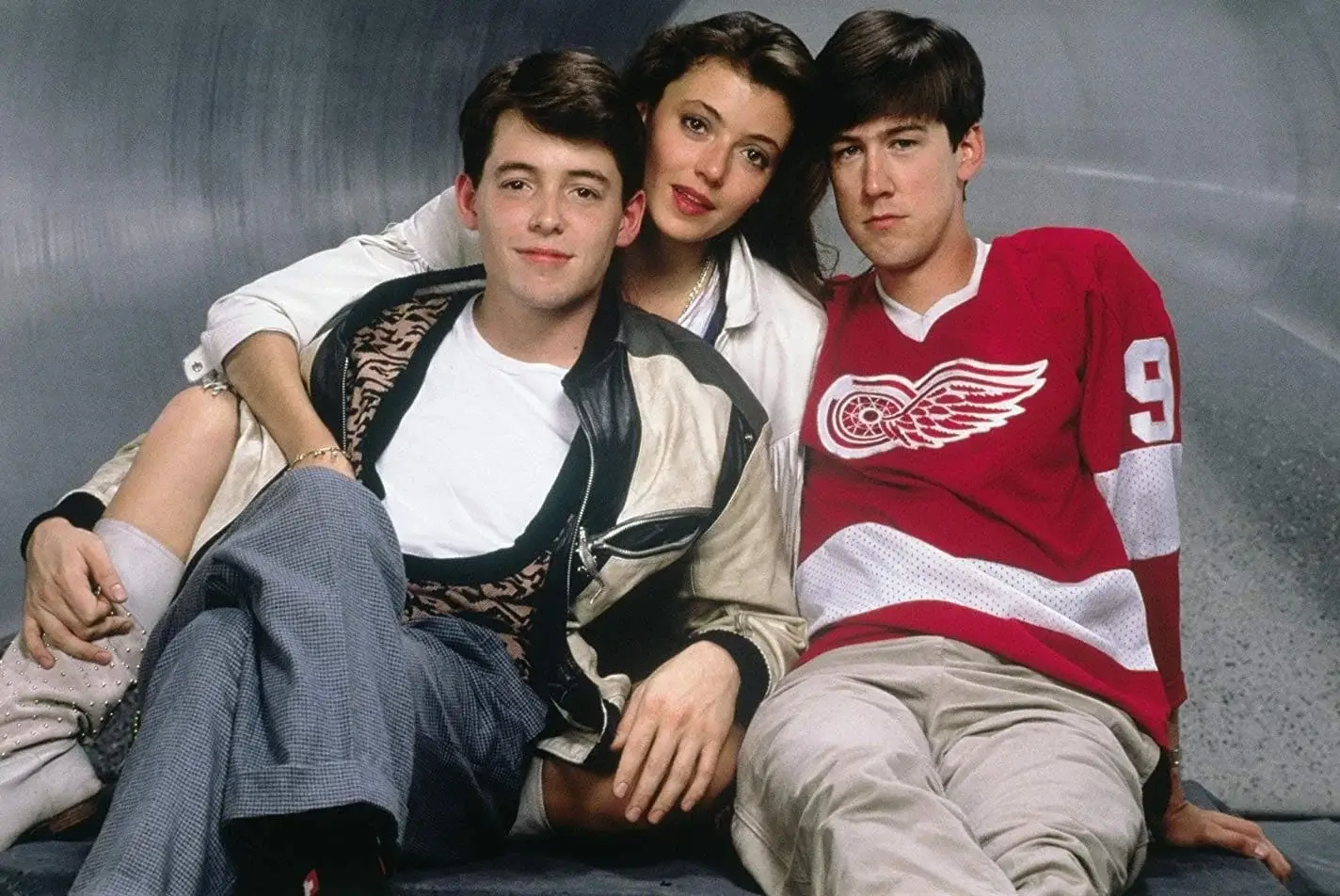 Ferris Bueller's Day Off 4K 1986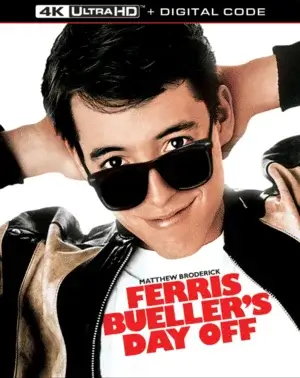 Ferris Bueller's Day Off 4K 1986
Cast:
Matthew Broderick, Alan Ruck, Mia Sara, Jeffrey Jones, Jennifer Grey, Cindy Pickett, Lyman Ward, Edie McClurg, Charlie Sheen, Ben Stein, Del Close, Virginia Capers, Richard Edson, Larry Flash Jenkins, Kristy Swanson, Lisa Bellard, Max Perlich, Scott Coffey.
IMDB 7.8
File Size: 51.44 GB
Film Description
One day in the life of an unusual young man named Ferris, who one fine spring day, before the final exams, goes into all sorts of trouble - he skips school and goes to Chicago with his girlfriend and best friend to "party" to the fullest and enjoy a whole day of freedom!

4k movies reviews
John Hughes is the king of silly-positive comedies, this movie can be safely included in the top three of his best films, it's second only to his masterpiece "Plane, Train, Car" and the cult classic "Home Alone". I like this movie terribly, it's very unpretentious, silly, anarchic and positive, reminiscent of something like "Detroit City of Rock" or "The Breakfast Club".

The dream of most high schoolers is to make a day off from this depressing institution where time always goes slow. Ferris Bueller fakes an illness and decides to party with his friends to the fullest, for this they take an expensive car belonging to the father of Ferris's best friend Cameron. In the end, the car, of course, will not live to the end of the movie, but the three main characters will still enjoy their day off. Meanwhile, the school principal realizes that Ferris is always fooling around, and he dreams of catching him in the act.

The scene between Cameron and the school principal where he says "If Sloan's grandmother is really dead, please introduce me to her corpse" is worth it. The movie is 100% charged with positive energy, watching this movie always evokes extremely positive emotions.

The only disadvantage of the movie (as well as all Hughes' movies) is implausibility, some moments look very silly and unrealistic, and personally I always find implausibility very hard on my eyes, but however it is a comedy, not a drama, so John Hughes' implausibility is quite acceptable here. I recommend watching this movie to all movie buffs, it will cheer you up and help you relax your brain. I advise you to watch the movie strictly in Alexei Mikhalyov's translation, because no one has translated John Hughes' movies better than him.

Info Blu-ray
Video
Codec: HEVC / H.265 (66.4 Mb/s)
Resolution: Native 4K (2160p)
HDR: Dolby Vision, HDR10
Aspect ratio: 2.39:1
Original aspect ratio: 2.39:1

Audio
English: Dolby TrueHD with Dolby Atmos 7.1 (48kHz, 24-bit)
English: FLAC 2.0
English: Dolby Digital 5.1
English: Dolby Digital 2.0

Subtitles
English, English SDH, French, Spanish, Arabic, Bulgarian, Chinese (Simplified), Chinese (Traditional), Czech, Danish, Dutch, Finnish, German, Greek, Hebrew, Hindi, Hungarian, Indonesian, Italian, Japanese, Korean, Norwegian, Polish, Portuguese, Russian, Slovenian, Swedish, Thai.
File size: 51.44 GB
Is Link Dead? Let us know and we'll replace the link.
Report
We now have
Telegram, get notified of new releases 4K movies!
Watch the movie trailer Ferris Bueller's Day Off 4K 1986
Related 4K movies