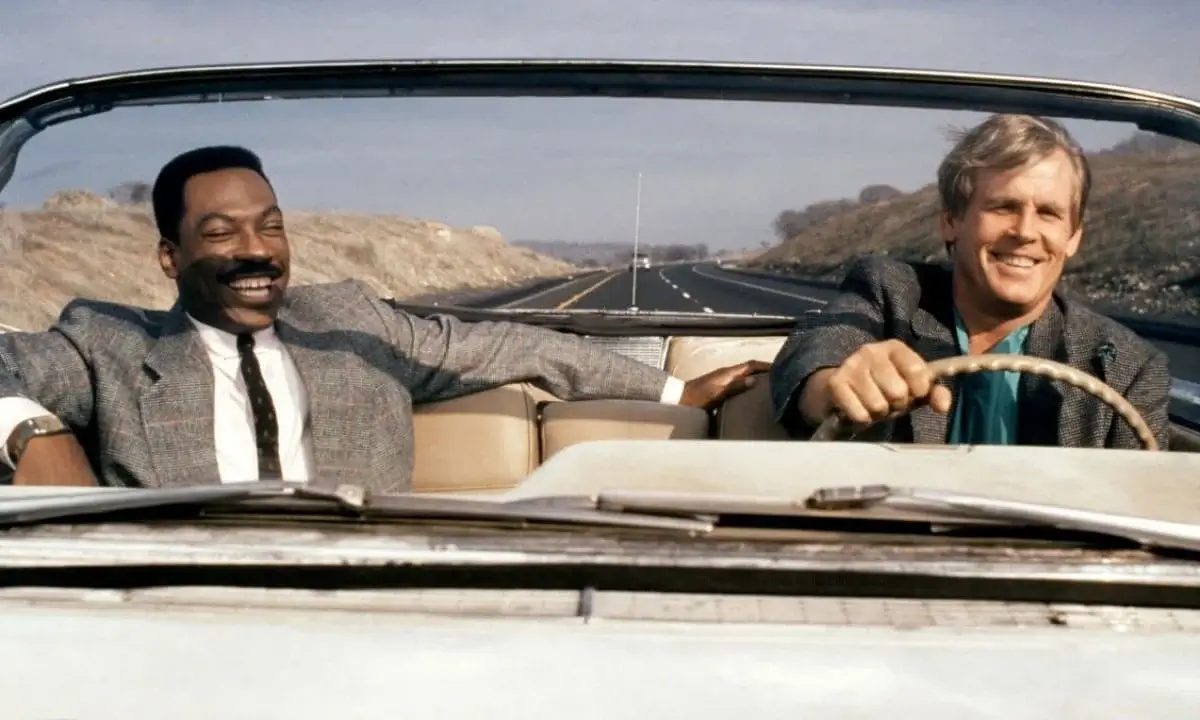 Another 48 Hrs. 4K 1990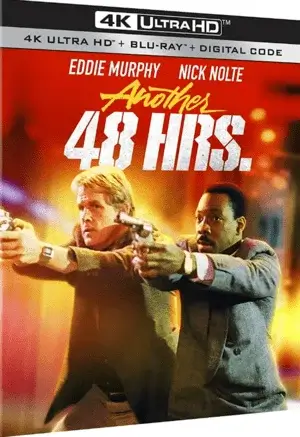 Another 48 Hrs. 4K 1990
Cast:
Eddie Murphy, Nick Nolte, Brion James, Kevin Tighe, Ed O'Ross, David Anthony Marshall, Andrew Divoff, Bernie Casey, Brent Jennings, Ted Markland, Tisha Campbell, Felice Orlandi, Edward Walsh, Page Leong, Cathy Haase, Dennis Hayden, Kelly L. Goodman, Hoke Howell.
IMDB 5.9
File Size: 57.08 GB
Film Description
The crowd is after Reggie's head. The bus he's riding in flips over 17 times. His expensive Porsche turns into a pile of metal. The scumbags at the bar don't yet know how dangerous it is to annoy Reggie. And the night is just beginning. In those 48 hours, Reggie and Jack turn San Francisco upside down in pursuit of the elusive drug lord.

4k movies reviews
The second installment of the iconic and benchmark action comedy film '48 Hours' did not appear until eight years after the original was released. In that time a lot of water has flowed - Noltee has aged, many great films have appeared in the action genre, including Hill's imitations, Hill himself has made some great films, and Eddie Murphy has become the best-paid, most famous and beloved comedian in the world in those 8 years since his chic debut.

The second film, however, turned out to be as good, maybe even better than the first one, precisely because now Reggie Hammond, played by Murphy, was in the leading positions in it, the character of Nolte became a secondary figure, so the film got more comic bias than the first one. However, it is just for our benefit - the movie leaves us with a lot of positive emotions. In spite of the fact that the plot is almost identical to the first part (including the beginning and the end), everything is shot very well - dynamically, effectively, with humor.

The humor is excellent - if laughter really gets you through life, you may regularly watch this film for prophylaxis - the skirmishes between Murphy and Nolti, and Murphy's constant improvisations with bar stiffs, cops, ex-boyfriends and girls just spurt with wit and fervor. Murphy has matured noticeably, matured, become a real pro - almost all of his jokes hit the mark.

Long-necked, bumbling Nolte, after eight years of heavy drinking, looks somewhat shabby and loses heavily to the charming and cheerful Murphy. Unlike the first movie, here their duet is unequal - Murphy is a clear leader of the movie. However, his charisma and husky voice still do their job, and Nolte still comes across as a real 'tough' cop.

Of course, there are bright, charismatic psycho villains, beautiful girls, chases, fights, shootings, broken windows and corrupt cops in the film. You can't do without that. But with this team and in the hands of Walter Hill, the film was not a weak shadow of the original and a commercial repetition of what had passed - it became quite an independent and excellent film, perfect in its genre, with a great Murphy-Nolti couple who would turn any case into a real circus attraction. Especially Eddie Meerfi. Reggie Hammond is one of the great comedian's most striking and memorable roles.

Info Blu-ray
Video
Codec: HEVC / H.265 (76.1 Mb/s)
Resolution: Native 4K (2160p)
HDR: Dolby Vision, HDR10
Aspect ratio: 1.85:1
Original aspect ratio: 1.85:1

Audio
English: Dolby TrueHD 5.1
English: DTS-HD Master Audio 5.1
English: Dolby Digital 5.1
German: Dolby Digital 2.0 (224 kbps)
Spanish: Dolby Digital 2.0 (224 kbps)
French: Dolby Digital 2.0 (224 kbps)
Japanese: Dolby Digital 2.0
Italian: Dolby Digital 2.0

Subtitles
English, English SDH, French, German, Japanese, Danish, Spanish, Italian, Dutch, Norwegian, Finnish, Swedish.
File size: 57.08 GB
Is Link Dead? Let us know and we'll replace the link.
Report
We now have
Telegram, get notified of new releases 4K movies!
Watch the movie trailer Another 48 Hrs. 4K 1990
Related 4K movies