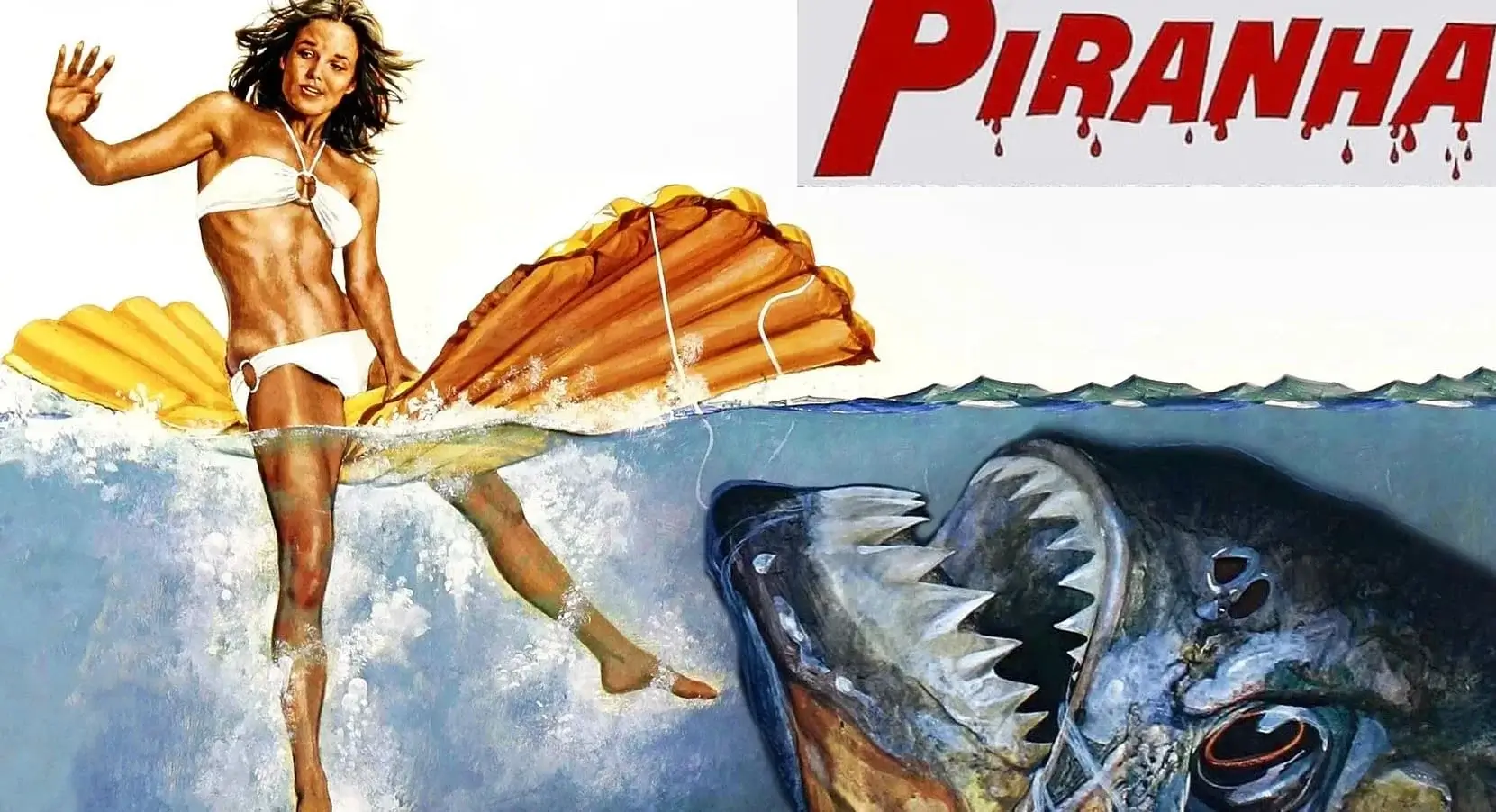 Piranha 4K 1978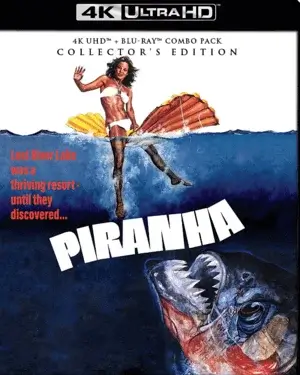 Piranha 4K 1978
Cast:
Bradford Dillman, Heather Menzies-Urich, Kevin McCarthy, Keenan Wynn, Dick Miller, Barbara Steele, Belinda Balaski, Melody Thomas Scott, Bruce Gordon, Barry Brown, Paul Bartel, Shannon Collins, Shawn Nelson, Richard Deacon, Janie Squire, Roger Richman, Bill Smillie, Guich Koock.
IMDB 5.9
File Size: 59.52 GB
Film Description
"The Cold War is over, but are all its consequences and inventions a thing of the past? A secret laboratory bred giant piranhas, capable of surviving in any climate. The base was closed, and the remaining fish, along with the accidentally discharged water, ended up in the nearest river, and from there into the lake.

4k movies reviews
1. Fishing didn't work out...

It was nighttime. The place of the incident - an old, abandoned test site, where it is not clear what was tested. Landfill - a mysterious and scary-looking place, which does not bode well.

There is a swimming pool at the site, which is full of dark water, through which you can not see the bottom or anything at all. Two young people, a boy and a girl, race each other to the opposite end of the pool and bravely dive into the water.

Just then, the guy cries out: something bit him. He accuses the girl, but she says she had nothing to do with it. The young men continue to swim, but then the boy cries out anxiously that there is something under the water. A moment later, his body is slowly sinking, and the top of his head is barely visible above the water; blood-red circles are spreading out from the sinking body.

In the depths of the night, a woman's desperate cry can be heard. The girl is about to do something, but there is nothing she can do. Her hand grips the side of the pool frantically: the girl is trying to get out of the cursed pool. But she is exhausted; her arm breaks off. There is a piercing cry of helplessness. The girl has lost the fight to the fish. The water in the pool turns red and it begins...

It's up to you to decide what actually begins: whether something interesting begins, or something quite the opposite of interesting.

2. The catch is on your conscience...

This is the beginning of the film 'Piranha'. If you are seriously intrigued by the film's plot, or if you have slowly slid under the table while reading it out of horror, this film is recommended to you in the first place. The film will turn out to be a solid retro horror or a good science fiction flick for 7-8 points.

If you read this review in order to gain respect for the writer (that's me), but the plot of the film disgusted you or you suddenly cried out: "a regular horror film" or - even worse - "what's so scary?", the film is not for you and you'd better stay away from it, so as not to embarrass yourself and make your eyes water, because you will get 2-5 points for this film.

Verdict. A solid retro horror flick with a dose of science fiction or a boring old movie - each of you will find your own verdict for this film. So I'll average my score and give the movie a 6. I will not take sides, because I was left with double impressions from the film.

Info Blu-ray
Video
Codec: HEVC / H.265 (88.0 Mb/s)
Resolution: Native 4K (2160p)
HDR: Dolby Vision, HDR10
Aspect ratio: 1.85:1
Original aspect ratio: 1.85:1

Audio
English: DTS-HD Master Audio 2.0 Mono (48kHz, 24-bit)
English: Dolby Digital 2.0

Subtitles
English, English SDH.




File size: 59.52 GB
Is Link Dead? Let us know and we'll replace the link.
Report
We now have
Telegram, get notified of new releases 4K movies!
Watch the movie trailer Piranha 4K 1978
Related 4K movies
What genre of 4K movies do you prefer?