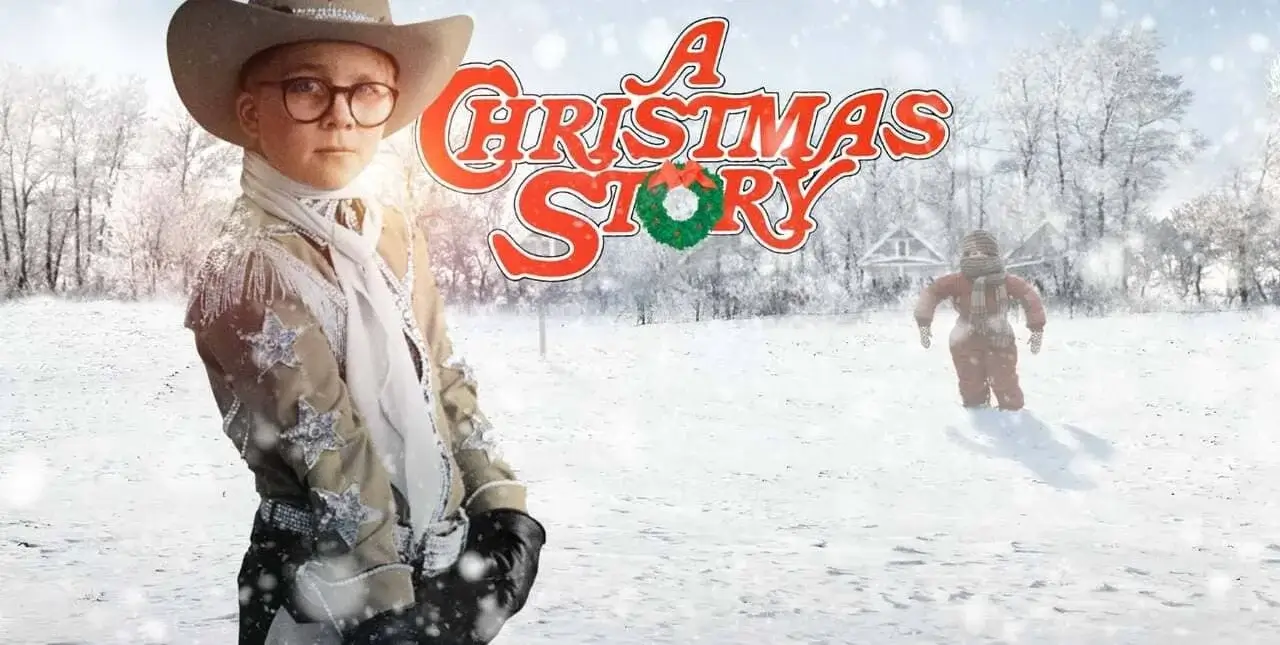 A Christmas Story 4K 1983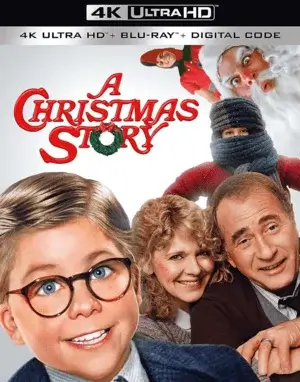 A Christmas Story 4K 1983
Cast:
Peter Billingsley, Melinda Dillon, Darren McGavin, Scott Schwartz, Jean Shepherd, Ian Petrella, Tedde Moore, R.D. Robb, Zack Ward, Yano Anaya, Jeff Gillen, Colin Fox, Paul Hubbard, Leslie Carlson, Jim Hunter, Patty Johnson, Drew Hocevar, David Svoboda.
IMDB 7.9
File Size: 51.48 GB
Film Description
Indiana, 1940. Nine-year-old Ralphie dreams of the perfect Christmas present--a real Red Rider two-hundred-shot air rifle.

Grumpy daddy and caring mommy are naturally against it, believing that their precious sonny might hurt himself! So Ralphie decides to ask Santa Claus himself for help.

4k movies reviews
I myself had never heard of this movie until I came across it on the list of the best movies according to IMDB.com. The comedy with the simple title 'A Christmas Story' was immediately found and watched in one breath. And I finally got a chance to genuinely laugh and have some real fun. Das. 'A Christmas Story' is a kind of American version of 'Deniska's Tales'. The set of stories that happen to one ordinary American family before and after Christmas is so charming that you can't even believe you're watching a Christmas movie made in the United States. Traditions and values are distorted and even mocked to some extent in this film, but, at the same time, they are not devalued--and their importance is emphasized even more.

'A Christmas Story' is set in 1983 and is about the events of the '40s - but no war, just optimistic retro nastiness. I read a review before watching it that a few minutes after you start watching this movie, you start smiling and won't stop for the entire viewing. And, most surprisingly, this is indeed true. In general terms, it is about this - a boy Ralphy dreams of a toy gun that his parents refuse to buy him; Ralphy's father takes part in various raffles and finally wins a lamp in the shape of a woman's leg in a netted stocking. Ralphie's mother hates the lamp and plans to have it destroyed, presenting the whole thing as an accident. Ralphie's little brother also looks forward to Christmas, but in the meantime is tormented by the fact that he is dressed in a jumpsuit in which he cannot even move his arms, and if he falls in the street he is in no way able to rise to his feet without anyone's help. And so on. The scene in which Ralphie and his brother stand in line at the store to sit on Santa Claus' lap and whisper their wishes in his ear deserves special mention. The obliging elves practically force the children off the boss's lap and throw them down a high slide, from which the children fly off screaming and sobbing at the top of their lungs.

Info Blu-ray
Video
Codec: HEVC / H.265 (75.8 Mb/s)
Resolution: Native 4K (2160p)
HDR: HDR10
Original aspect ratio: 1.85:1

Audio
English: DTS-HD Master Audio 2.0 Mono (48kHz, 24-bit)
English: Dolby Digital 2.0
English: Dolby Digital Mono
French: Dolby Digital Mono
Spanish: Dolby Digital Mono

Subtitles
English SDH, French, Spanish, Dutch.
File size: 51.48 GB
Is Link Dead? Let us know and we'll replace the link.
Report
We now have
Telegram, get notified of new releases 4K movies!
Watch the movie trailer A Christmas Story 4K 1983
Related 4K movies