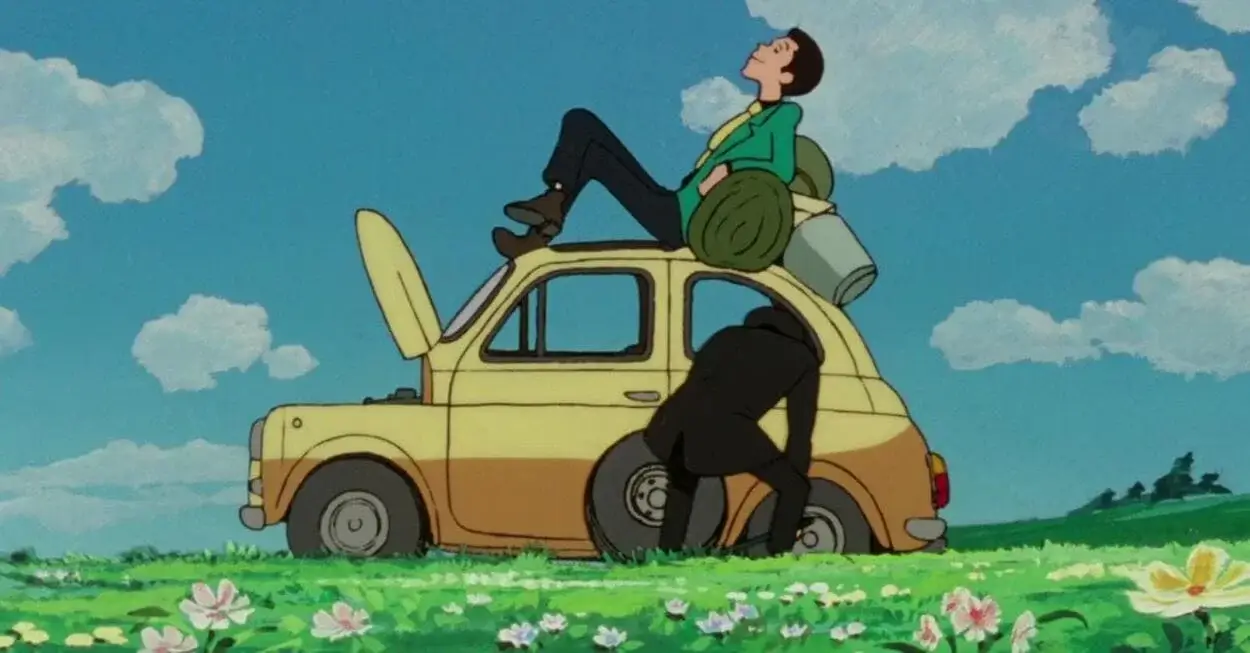 Lupin III: The Castle of Cagliostro 4K 1979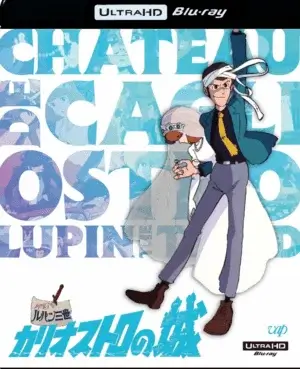 Lupin III: The Castle of Cagliostro 4K 1979
Cast:
Yasuo Yamada, Eiko Masuyama, Kiyoshi Kobayashi, Makio Inoue, Gorô Naya, Sumi Shimamoto, Tarô Ishida, Kôhei Miyauchi, Ichirô Nagai, Tadamichi Tsuneizumi, Kinpei Azusa, Shôzô Hirabayashi, Mikio Terashima, Akio Nojima, Minoru Midorikawa, Osamu Saka, Junkichi Kamada, Masayuki Katô.
IMDB 7.6
File Size: 46.33 GB
Film Description
The famous swindler Arsene Lupin III dashingly pulls off a grand theft of millions of dollars, after which he discovers that the booty in his hands is the most sophisticated forgery. It was created in the European principality of Cagliostro, whose rulers for centuries have been making counterfeit banknotes. Unused to losing, Lupin heads to the castle of the Princes of Cagliostro, but his search for money is put on the back burner when he meets the charming Princess Clarisse.

4k movies reviews
Watched the cartoon for the first time as a supplement to the short Tonari no Totoro while watching the entire Miyazaki-san anime series. That was a year ago. Totoro turned out to be an amazing work with unforgettable things like Konekobusu and as always a great and kind plot and characters with charisma and morals, a sense of humor and their own little problems.

I don't know why I immediately decided to watch Lupin... Totoro is not a day to think, to dream...

Nevertheless, today I found the time to go back to the wonderful world of Miyazaki, rediscovering his filmography and starting straight from the first feature, I plan to finish with a trip to the wide screen for Ponyo on Cliff...

So Lupin... A very unexpected anime for Miyazaki, although both the style and the credits in the beginning, everything is somehow native, all reminiscent of the fact that this is of course Miyazaki. The action takes place somewhere in the center of Europe, I think it's a prototype of Monaco, as the ruins at the end of the film are Roman, so Miyazaki started with Europe, returning to it only twice more, in the films Porco Rosso and Kiki.

Lupin himself is very reminiscent of Bond and Indiana Jones, with all their adventures, crazy chases and passion for women. However, the cartoon somehow outdoes the standard adventurer genre and is wonderfully complemented by psychedelics, incredible plot twists, and a good detective line. It has it all: money and guns, love and betrayal, interpol and foreign intelligence, the Roman Empire and a mysterious samurai with a magic sword.

The way Fujiko and Zenegato finally uncover Cagliostro's intrigues to the world deserves the best praise from connoisseurs of clever crime comedies. In short, words cannot describe the rapture the movie is able to awaken in the heart of both a child and his frowning father :) You have to watch this movie for all the fans of anime and Miyazaki, and the kids will be absolutely delighted with the bright and kind movie!

I discovered the mystery of this movie after watching it from the beginning to the end, including the credits! After all, the basis of the plot put no one else as Monkey Punch! That's why the samurai Goymon, the bearded Jigen, and many others resemble Mankatsu's characters so strikingly! And Duchess Clarissa is of course Miyazaki's signature reference girl, we'll see her many more times in Nausikai, Kiki, San and many more of his brave heroines.

That's it! And so said too much! Watch it!!! I envy everyone who hasn't watched this anime yet. But our ship is leaving, all aboard! Next stop is in the Valley of the Winds!

It's impossible to rate Miyazaki simply in scores. You have to watch it, and that's the best reward for a master.

Info Blu-ray
Video
Codec: HEVC / H.265 (62.2 Mb/s)
Resolution: Native 4K (2160p)
HDR: HDR10
Aspect ratio: 1.85:1
Original aspect ratio: 1.85:1

Audio
Japanese: DTS-HD Master Audio 7.1 (48kHz, 24-bit)

Subtitles
Japanese, Mandarin (Simplified), Mandarin (Traditional).
File size: 46.33 GB
Is Link Dead? Let us know and we'll replace the link.
Report
We now have
Telegram, get notified of new releases 4K movies!
Watch the movie trailer Lupin III: The Castle of Cagliostro 4K 1979
Related 4K movies