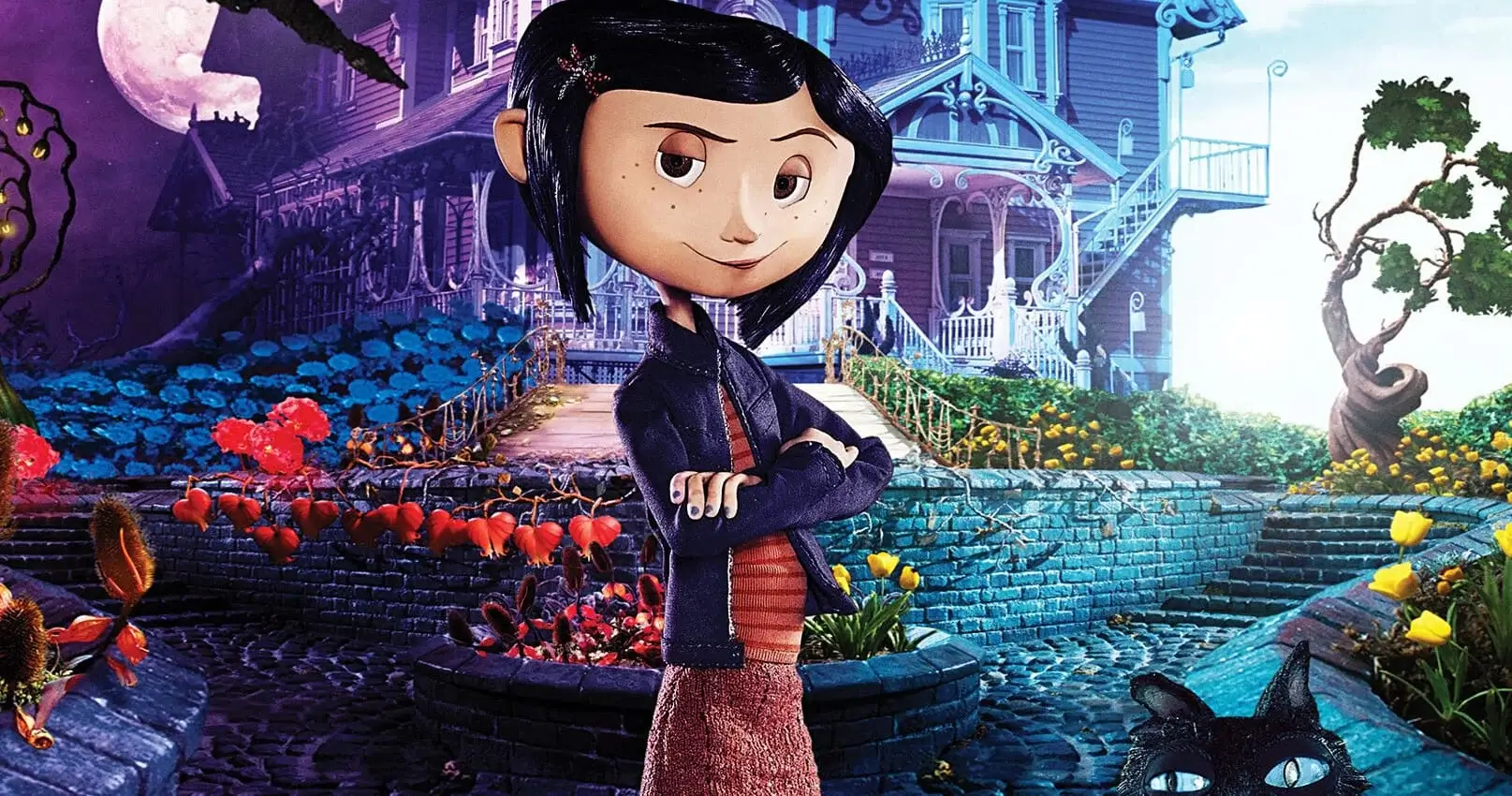 Coraline 4K 2009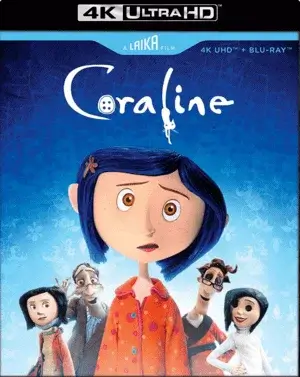 Coraline 4K 2009
Cast:
Dakota Fanning, Teri Hatcher, John Hodgman, Jennifer Saunders, Dawn French, Keith David, Robert Bailey Jr., Ian McShane, Aankha Neal, George Selick, Hannah Kaiser, Harry Selick, Marina Budovsky, Emerson Tenney, Jerome Ranft, Christopher Murrie-Green, Jeremy Ryder, Carolyn Crawford.
IMDB 7.7
File Size: 69.24 GB
Film Description
Coraline, a little girl, finds herself in another world, hidden behind a secret door. This world is her alternative life, which never ceases to please her, all is well here, but only for the time being. One day she realizes that her real parents are in mortal danger for her shenanigans. Coraline has to find a way out of the haunted world and into real life...

4k movies reviews
The Scary Story of Coraline, or the Triumphant Return of Henry Selick

I've been waiting a long time for Henry Selick's new work, after the brilliant 'Nightmare Before Christmas', which has become an integral part of my New Year's Eve celebrations year after year. But this wait was sweet.

There were a lot of questions swirling around in my head, a bunch of fears and apprehensions. What if the new movie wasn't to my liking? What if it would be weaker than the legendary 'Nightmare'? And so on, winding down the spiral.

But when the trailer lightened our hearts a little, the shots flashing like in a kaleidoscope fascinated, and when it became clear that the film was released in Russia, using 3D technology, the interest increased even more times ...

And thanks to the pre-release screening five days before the official premiere, I saw the film today: the hall full of people, children's cries, popcorn crunching, adults' conversations can be heard, but everything stops in a moment, when they ask to put on the glasses and get ready for watching 'Coraline in the Nightmare Land' in 3D format.

Would you like to have a perfect family, where dad and mom are always smiling at you, ready to play with you at any second, and most importantly in their ability to make all your innermost dreams come true?

The most incredible dishes for breakfast, lunch and dinner, the most beautiful baby clothes, a magical garden of the most beautiful flowers of trees that form your face, tickets to the unusual circus, where you become a member of the air flights, a neighbor who only smiles and does not disturb the chatter and much more.

You think about it for now, but don't rush to an answer, for everything has its own other side of the coin, or, as they say, free cheese only in a mousetrap....

And in this time Coraline will dive headfirst into all these delights of life, because the real mom and dad are so far away from other moms and dads, forever busy, do not want to buy nice gloves and so on down the list of the usual routine problems.

The only downside that the ambitious girl with the pretty name Coraline faces is replacing her real eyes with buttons, for everyone in the parallel world of endless joy and fun has buttons instead of real eyes.

At this point, Coraline's rose-colored glasses are blown away in a hurricane wind, but unfortunately, too late... From this moment the worst adventures of Coraline in the Land of Nightmares begin, where not only her life and well-being are at stake, but also the lives of her real parents, as well as the shackled souls of the deceived children...

During this hour and a half and a penny, I experienced a lot of emotions from joy to deep sadness, from a feeling of complete unity to goosebumps, but most importantly I was satisfied, because all my hopes for the most anticipated cartoon of the year came true.

Henry Selick after 16 years after the brilliant 'Nightmare Before Christmas' created 'Coraline in Nightmareland' and as I think the last cartoon is not inferior to the first, interesting story, unusual cartoon characters, in a word in the best traditions of the cartoon works of Tim Burton, such as 'Vincent' and 'Corpse Bride'.

So especially to all fans of the works of Henry Selick and Tim Burton I strictly recommend to watch, I hope you will not be disappointed!

Info Blu-ray
Video
Codec: HEVC / H.265 (85.4 Mb/s)
Resolution: Native 4K (2160p)
HDR: Dolby Vision, HDR10
Aspect ratio: 1.85:1
Original aspect ratio: 1.85:1

Audio
English: Dolby TrueHD with Dolby Atmos 7.1 (48kHz, 24-bit)
English: DTS-HD Master Audio 7.1 (48kHz, 24-bit)
English: DTS 5.1
English: Dolby Digital 5.1
English: Dolby Digital 2.0
French: DTS 5.1 (48kHz, 24-bit)
Spanish (Latino): DTS 5.1 (48kHz, 24-bit)

Subtitles
English SDH, French, Spanish.
File size: 69.24 GB
4K-HD.CLUB
Download
from TakeFile
We now have
Telegram, get notified of new releases 4K movies!
Watch the movie trailer Coraline 4K 2009
Related 4K movies
Do you enjoy downloading from TakeFile?