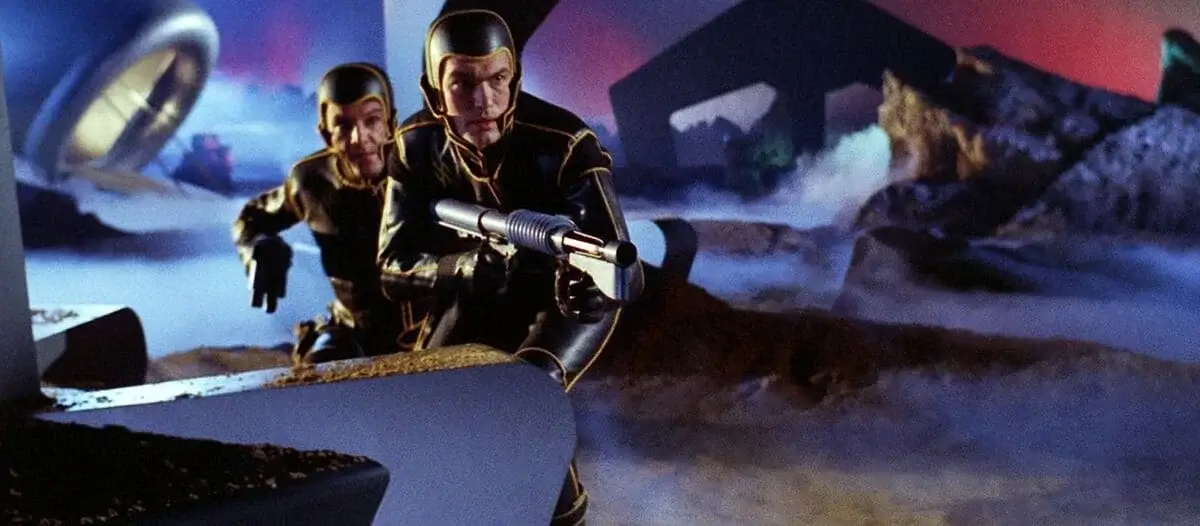 Planet Of The Vampires 4K 1965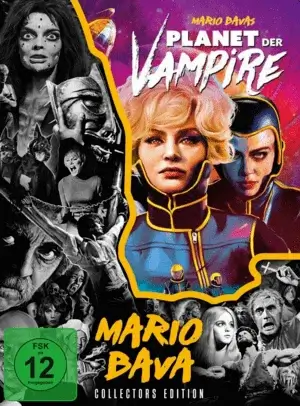 Planet Of The Vampires 4K 1965
Cast:
Barry Sullivan, Norma Bengell, Ángel Aranda, Evi Marandi, Stelio Candelli, Franco Andrei, Fernando Villena, Mario Morales, Ivan Rassimov, Federico Boido, Alberto Cevenini, Giuseppe Mattei, Massimo Righi.
IMDB 6.2
File Size: 52.81 GB
Film Description
An expedition exploring the planet Aura mysteriously disappears. A second ship sets out to help, but upon landing on the planet, the crew finds only the remains of their comrades. The captain orders the dead astronauts to be buried, but soon after the funeral their bodies begin to crawl out of the ground and attack the humans in search of blood.

4k movies reviews
This low-budget film is not as simple as it seems. Just think about the plot: a spaceship arrives on an unknown planet. Soon the crew members begin to move into the aliens. They have returned to Earth with a view to enslaving it.

It is not just an interpretation of Don Siegel's 'Body Snatchers', this film is a forerunner of Ridley Scott's cult 'Alien'. It turns out that the endings of both pictures are quite similar. Moreover, the way Mario Bava wrapped up the film is much more interesting to me.

Of course, this Mario Bava film did not star Sigourney Weaver, otherwise the whole recent history of cinema would have been very different. But, the movie turned out to be quite watchable - it's easy to watch and seems interesting.

That said, I wasn't particularly impressed with the film itself. Mario Bava didn't particularly stand out, giving serious attention to the scenery and psychological positioning. The scenery, of course, was, to put it mildly, not at all perfect. But everything turned out very solid with the psychological intensity.

The last 20 minutes are the most interesting parts of the motion picture. Therefore, it remains only to summarize.

In the end everything is simple. I wasn't particularly impressed with the film, but even in spite of its lack of solid sets it is quite competitive. Even with the modern 'Prometheus' the film may well compete - thanks to the interesting staging.

Info Blu-ray
Video
Codec: HEVC / H.265 (79.0 Mb/s)
Resolution: Native 4K (2160p)
HDR: Dolby Vision, HDR10
Aspect ratio: 1.85:1
Original aspect ratio: 1.85:1

Audio
German: LPCM 2.0
German: Dolby Digital 2.0
English: LPCM 2.0 (48kHz, 16-bit)
English: Dolby Digital 2.0
Italian: LPCM 2.0

Subtitles
English, German.
File size: 52.81 GB
Is Link Dead? Let us know and we'll replace the link.
Report
We now have
Telegram, get notified of new releases 4K movies!
Watch the movie trailer Planet Of The Vampires 4K 1965
Related 4K movies