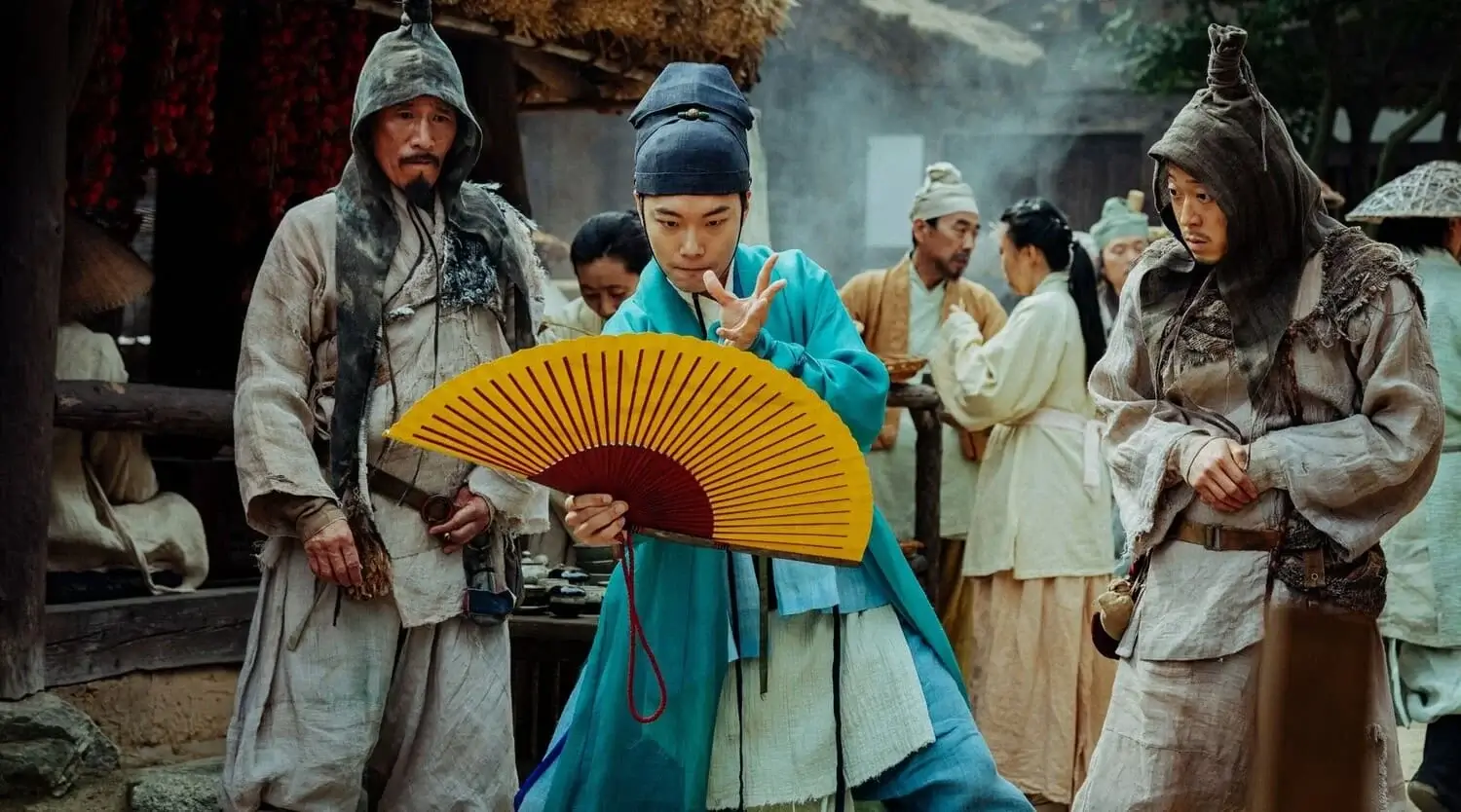 Alienoid 4K 2022 KOREAN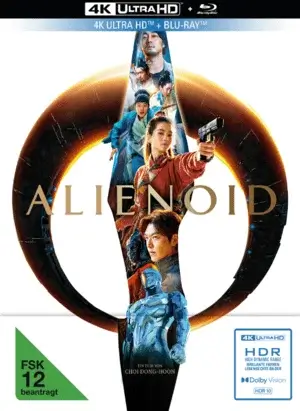 Alienoid 4K 2022 KOREAN
Cast:
Yoon Byung-hee, Lee Dong-Hee, Kim Eui-sung, Shim Dal Gi, Lee Hanee, Baek Hyun-joo, Yoo Jae-myung, Yoon-woo Jang, Shin Jeong-geun, Geon-woo Ji, So Ji-seob, Ryu Jun-Yeol, Yum Jung-ah, Chan-hyung Kim, Dae-Myung Kim, Kang-il Kim, Ki-chun Kim, Min-Che Kim.
IMDB 6.3
File Size: 83.59 GB
Film Description
For centuries, an alien race has kept its criminals in human bodies without humans even realizing it. Capable of moving through time with an energy dagger, the Guard and a robotic assistant are put in charge of making sure that the prisoners don't come to their senses and escape. In 1380, they catch another awakened criminal, but his human shell is left with an infant, apparently doomed to die.

1391, Goryeo. Possessing a magic fan and martial arts skills, Taoist Mu-ryk, in the company of two assistants, searches for a magic blade, for which there is a considerable reward, and in the process encounters a mysterious girl. And in the year 2022 in Seoul, the Guardian's 10-year-old "daughter" has long suspected that "Daddy" is not human, and begins sniffing out what he is so interesting to do.

4k movies reviews
This movie has a little bit of everything. It's got humor, a touch of romance, Kun.g fu dudes. Aliens with lasers. Kung Fu dudes fighting aliens with lasers, time travel. A marriage minded auntie, decent CGI, likeable good guys, vile villains, in short it's just a good time at the movies

The bad guys weren't as well fleshed out as the good guys. They borrowed a little too heavily from Venom for the alien design and power set, and some of the CGI fights lasted a little too long but those aren't big flaws. If this movie sounds good to you then I think you'd enjoy it.

Those are my thoughts. But i keep getting flagged for not having enough characters although i see plenty of shorter reviews posted up in here already. Let's see if I've typed enough.

Info Blu-ray
Video
Codec: HEVC / H.265 (71.3 Mb/s)
Resolution: Native 4K (2160p)
HDR: Dolby Vision, HDR10
Aspect ratio: 2.35:1
Original aspect ratio: 2.39:1

Audio
Korean: Dolby TrueHD with Dolby Atmos 7.1 (48kHz, 24-bit)
Korean: DTS-HD Master Audio 7.1 (48kHz, 24-bit)
Korean: Dolby Digital 5.1
English: DTS-HD Master Audio 5.1
German: DTS-HD Master Audio 5.1

Subtitles
English, English SDH, German.
File size: 83.59 GB
Is Link Dead? Let us know and we'll replace the link.
Report
We now have
Telegram, get notified of new releases 4K movies!
Watch the movie trailer Alienoid 4K 2022 KOREAN
Related 4K movies