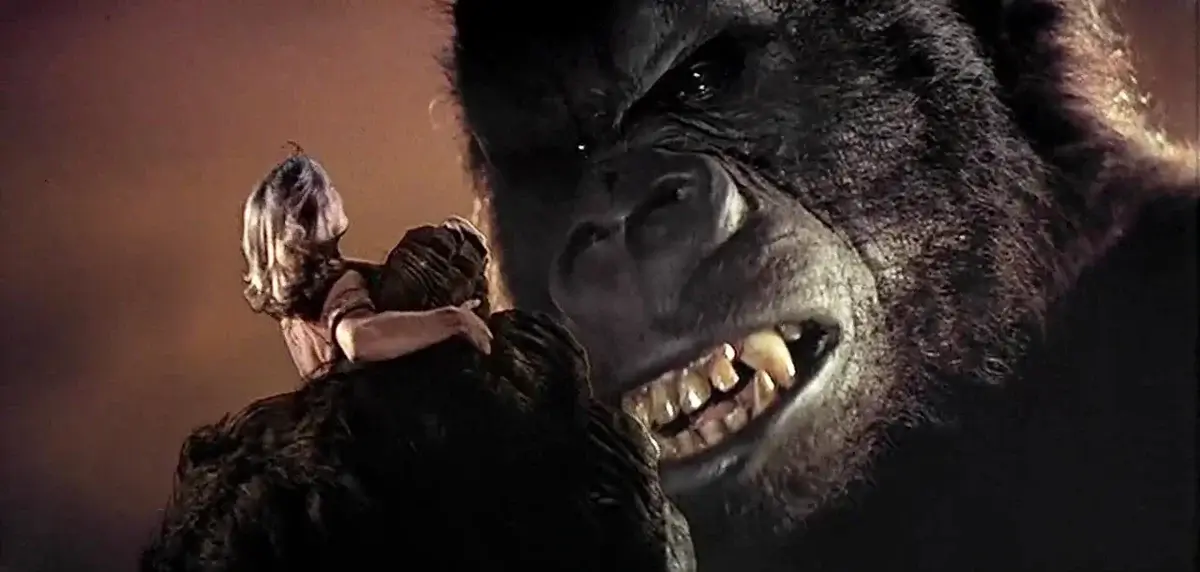 King Kong 4K 1976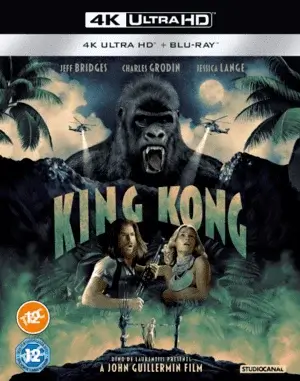 King Kong 4K 1976
Producer:
John Guillermin
Cast:
Jeff Bridges, Charles Grodin, Jessica Lange, John Randolph, Rene Auberjonois, Julius Harris, Jack O'Halloran, Dennis Fimple, Ed Lauter, Jorge Moreno, Mario Gallo, John Lone, Garry Walberg, John Agar, Keny Long, Sid Conrad, George Whiteman, Wayne Heffley.
IMDB 5.9
File Size: 67.93 GB
Film Description
A Petrox oil exploration expedition, cunningly joined by paleontologist and conservationist Jack Prescott, sets out for a little-explored Pacific island. Along the way, the expedition rescues a shipwrecked Hollywood star, Duane. On the island, the oilers encounter a giant gorilla, which the locals call Kong. The monkey kidnaps Duane, but Prescott manages to free her. The head of the expedition decides that since they could not find oil on the island, they could at least take the monkey out and earn money by showing it to the New York public. However, during the first performance, Kong gets free and starts smashing everything in his path.

4k movies reviews
King Kong is the greatest character in the history of cinema. The revolution that 'King Kong' of 1933 was made by Peter Jackson in 2005 tried to repeat it. Jackson's film is certainly worthwhile, but not a masterpiece. It is far from the old films.

The 1976 film is a true remake with a capital letter. As you know remakes and sequels are much worse than the original, but this film breaks old stereotypes. This movie departs very much from the original Kong, but the center is still the theme of 'The Beauty Has Killed the Beast'. Now it's not dinosaurs that try to kill Kong on the island, but a giant snake. The natives on the island are still also afraid of Kong, but now consider him their deity. Such changes did not affect the atmosphere much, but gave us a fresh story about a giant gorilla. Very interesting (to me at least) was the fact that Kong now climbs not the Empire State Building but the World Trade Center buildings, deftly jumping from one tower to another as he was bombarded (not by planes now) by helicopters.

Dramaturgically, this film far surpasses both Jackson's creation and the 1933 film. All of the actors who played in this film were acting students, back when Hollywood still had some respect for acting. Not like they do now! Nowadays, almost every Hollywood movie is a complete failure on the dramaturgical side. Their acting is already at the level of 'children's drama circle'. I really liked the image of the heroine played by Jessica Leng. But her character looks a little bit abnormal (maybe it's because of what happened to her). That's the image I remember the most.

The special effects for me, a spoiled person, seem ridiculous, but of course I understand that there was no technology like today, and as soon as I think about it all goes away and the special effects seem to be quite decent to me. Bottom line: This is a great movie and a worthy remake of the 1933 film. I will even say more this movie is a sci-fi masterpiece, as such interesting movies are rarely made nowadays.

Info Blu-ray
Video
Codec: HEVC / H.265 (60.6 Mb/s)
Resolution: 4K (2160p)
HDR: Dolby Vision, HDR10
Aspect ratio: 2.35:1
Original aspect ratio: 2.39:1

Audio
English: DTS-HD Master Audio 5.1
English: Dolby Digital 5.1
English: LPCM 2.0
German: LPCM 2.0
French: LPCM 2.0

Subtitles
English, French, German.
File size: 67.93 GB
4K-HD.CLUB
Download
from TakeFile
We now have
Telegram, get notified of new releases 4K movies!
Watch the movie trailer King Kong 4K 1976
Related 4K movies