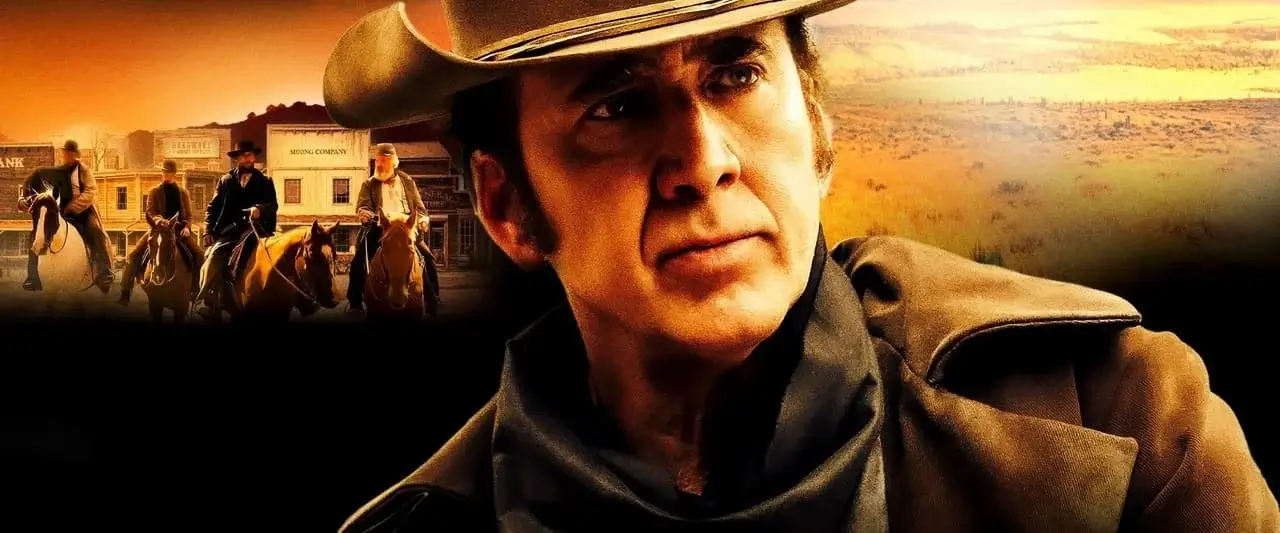 The Old Way 4K 2023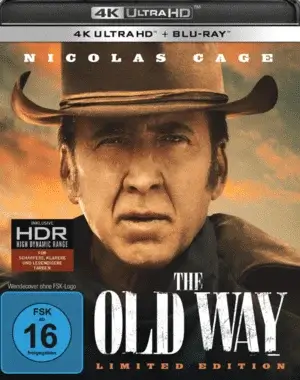 The Old Way 4K 2023
Cast:
Phillip Aguirre, Dean Armstrong, Ryan Kiera Armstrong, Katelyn Bauer, Abraham Benrubi, Everett Blunck, Craig Branham, Nicolas Cage, Brett Donowho, Shiloh Fernandez, Corby Griesenbeck, Clint Howard, Boyd Kestner, Kerry Knuppe, Adam Lazarre-White, Noah Le Gros, Beau Linnell, Jeff Medley.
IMDB 5.4
File Size: 39.70 GB
Film Description
Colton Briggs once made a big mistake, and now the past has caught up with him. The danger threatens those closest to him, so Briggs must save his most precious possession--his family--and bid farewell to the past forever.

4k movies reviews
Whatever failed project Nicolas Cage got into, every time I was left with the hope that the new film would suddenly turn out to be of quality. In the recent film 'Pig' the actor convinced me that he could still produce a normal amount of drama and he would be able to restart his career. Unfortunately, the miracle did not happen.

I never thought that a western could be so depressing, but the film 'Echoes of the Past' has succeeded with more than enough. Everything here is bad, but more on that later. First, I'd like to dwell on a couple of tiny pluses.

First, the pretty landscapes and beautiful Wyoming wildlife.

Secondly, a good performance by the girl who played Briggs' daughter (Cage's character).

The rest of the actors, on the other hand, are completely rubbish. The 'bad' guys are not at all convincing in comparison with the villains of the classic westerns and generally look caricatured. And the main disappointment is Nicolas Cage, who here is just like a log. No emotion, no character transformation - we don't see any of that. Even in openly trashy films, Cage brought a degree of madness and emotion, and it looked, at the very least, funny. In contrast, 'Echoes' is extremely flat and tedious.

The short running time of an hour and a half seems like an eternity. The plot is not only banal, but also very poorly written. The characters are not well thought out. Cage and his on-screen daughter do not really create the impression of a family, they seem as if they have to tolerate each other's company, sleepily hanging around the hills and lazily shooting.

The lack of momentum is perhaps the main problem with this film. There are very few shootouts and activities, so characteristic of westerns, and those look mediocre. The ending is also predictable and not epic.

Info Blu-ray
Video
Codec: HEVC / H.265 (55.0 Mb/s)
Resolution: 4K (2160p)
HDR: HDR10
Aspect ratio: 2.39:1
Original aspect ratio: 2.39:1

Audio
English: DTS-HD Master Audio 5.1 (48kHz, 16-bit)
English: Dolby Digital 5.1
German: DTS-HD Master Audio 5.1 (48kHz, 16-bit)

Subtitles
English SDH, German.
File size: 39.70 GB
4K-HD.CLUB
Download
from TakeFile
We now have
Telegram, get notified of new releases 4K movies!
Watch the movie trailer The Old Way 4K 2023
Related 4K movies