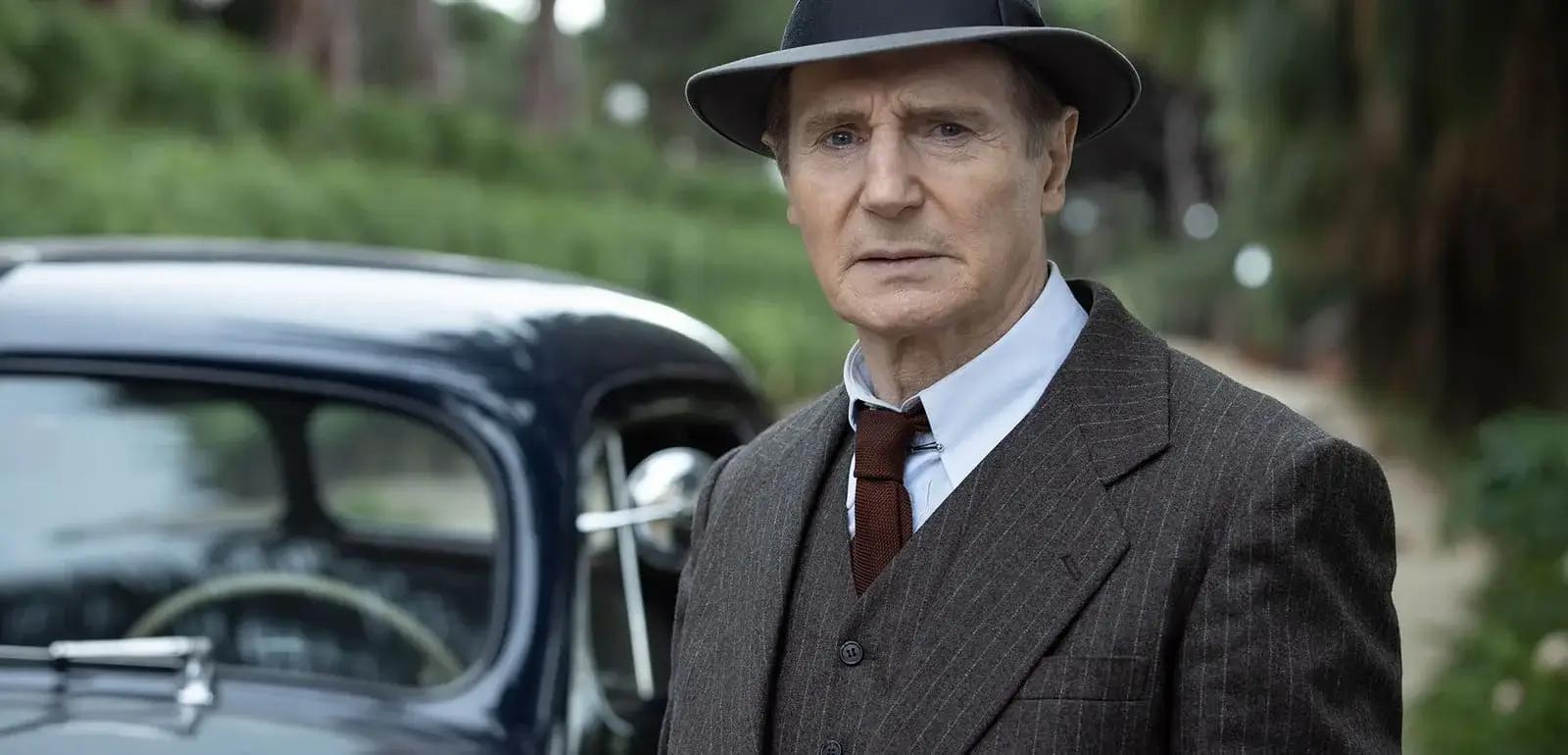 Marlowe 4K 2022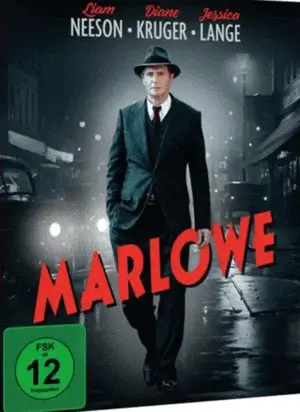 Marlowe 4K 2022
Cast:
Liam Neeson, Diane Kruger, Jessica Lange, Brenda Rawn, Alan Moloney, Stella Stocker, François Arnaud, Darrell D'Silva, Ian Hart, Kim DeLonghi, Stephan Wiks, Tony Corvillo, Mitchell Mullen, Patrick Muldoon, Daniela Melchior, Roberto Peralta, J.M. Maciá, Michael Garvey.
IMDB 5.3
File Size: 44.84 GB
Film Description
Bay City, California, 1939. A mysterious blonde hires private detective Philip Marlowe to find her missing lover. The vintage detective has no idea that this seemingly simple case will soon become deadly for him.

4k movies reviews
Since this is a movie adaptation of the book (which I haven't read, though), the movie seems overloaded with details and characters in some places. The general story seems to be there, and logically the plot lines are knit together, but the sequence of scenes and dialogues is so jagged that sometimes you don't have time to realize that it just happened. I am, of course, an opponent of long timings, but in my opinion, if you give the movie an extra twenty or thirty minutes, it would have benefited from it. Sometimes the situation is saved by the speech of the characters, but specifically in "Marlowe" some "brilliant" conversations make you want to break your face with a facepalm (and maybe Cavendish is a personal name after all?).

As for the form - picture, soundtrack, etc. - no complaints here. Retro is always in fashion, and if you want to look at the noir aesthetic of "pre-war" detectives, this movie is right on.

Liam Neeson is as cool as ever, and also very vivacious for his age. Many people joke that he plays the same character in every movie, alluding to "Taken", but what can you do if this image suits him.

The reason I went this movie, not being a fan of Banville, Neeson and noir detectives in general, is ridiculously simple. It stars as many as two of my favorites, Jessica Lange and Alan Cumming. And while they were few and far between, I was not disappointed. Lang plays her firmly established role as an older woman having affairs with younger men (and that's in the plural). When her character talked about her Hollywood career, I wondered how much it resonated with her own life and if it was meant as a paschal (I noticed that many age actors are given the opportunity to "play themselves" as a sign of respect). And you have to hand it to her, she's really in good shape (I'm not talking about looks now, but in general about image and manners). Cumming is only in three scenes and his character is not particularly important for the plot, but they added him to the trailer for some reason (of course, why: famous faces attract viewers better). He is very weak as a villain, still not the right role, despite his characteristic appearance: half-villains with conscience and all sorts of murky doubting types he is good at, but he is too innocent for an outright scum-narcobaron, alas. But he's funny, and by the way, with age he looks nicer somehow.

I don't usually write reviews right after watching a movie, but I doubt my opinion will change. Although, maybe the dubbed version will be better, unlike the subtitled version.

Info Blu-ray
Video
Codec: HEVC / H.265 (55.1 Mb/s)
Resolution: Native 4K (2160p)
HDR: HDR10
Aspect ratio: 2.39:1
Original aspect ratio: 2.39:1

Audio
English: DTS-HD Master Audio 5.1

Subtitles
English, English SDH, Arabic, Catalan, Danish, Dutch, Finnish, French, Galician, German, German SDH, Norwegian, Portuguese, Spanish, Swedish.
File size: 44.84 GB
Is Link Dead? Let us know and we'll replace the link.
Report
We now have
Telegram, get notified of new releases 4K movies!
Watch the movie trailer Marlowe 4K 2022
Related 4K movies