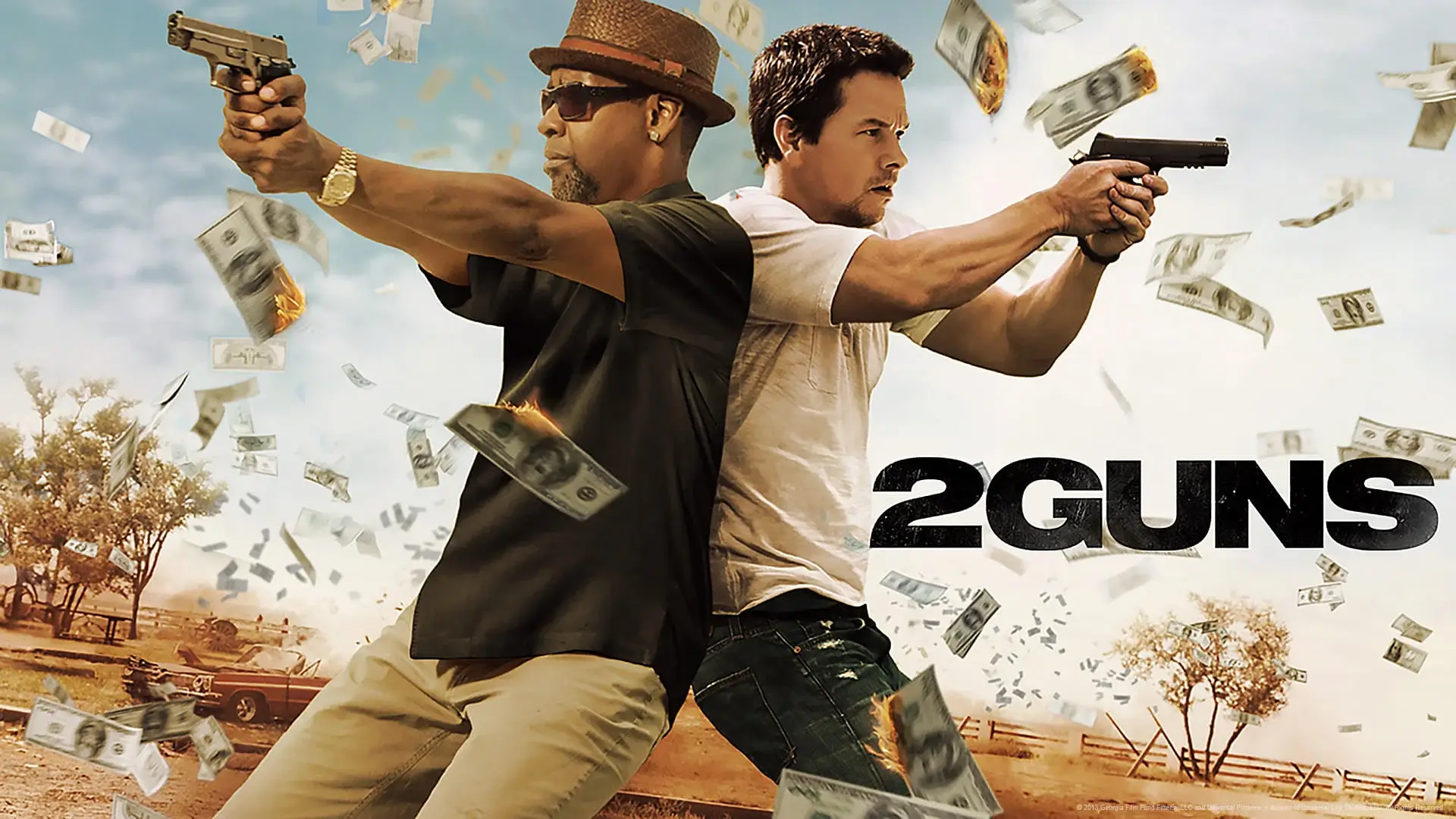 2 Guns 4K 2013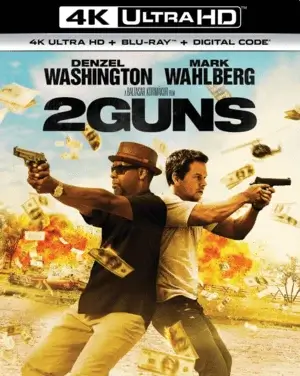 2 Guns 4K 2013
Producer:
Baltasar Kormákur
Cast:
Denzel Washington, Mark Wahlberg, Paula Patton, Bill Paxton, Edward James Olmos, Robert John Burke, James Marsden, Greg Sproles, Fred Ward, Patrick Fischler, Derek Solorsano, Edgar Arreola, Kyle Clements, Christopher Matthew Cook, Tim Bell, Tait Fletcher, Azure Parsons, John McConnell.
IMDB 6.7
File Size: 44.97 GB
Film Description
This is the story of two burglars who are not really who they appear to be. One of them is an agent from the Drug Enforcement Administration and the other is a secret agent of Navy Intelligence. Without wanting to, they investigate each other's cases and also steal money from the mafia. But one day the heroes will have to steal money from the CIA.

4k movies reviews
The world premiere of '2 Guns' has passed, a lot of people have already seen them, so it's kind of safe to write a review. So...

We are offered such a good, high-quality and, most importantly, traditional American action movie, that when watching it, it seemed to me that I was once again immersed in the Hollywood movie atmosphere of the late 80's - early 90's. And its action itself could easily take place both now and in those years ('modernity' is given out by few cars and external details, and everything else, even old 'cars', on which many heroes of famous state action movies preferred to drive around - here, on the spot, and again little is drawn on the computer: in the good old traditions of the genre everything should look real and natural!). Trivial enough and the duo of protagonists (tolerant black and white 'cops', first sorting each other out and figuring out who is cooler, and then making friends forever), and 'rich' happy ending' in the spirit of 'We were framed and sent to .... - you went to ... We'll deal with you, you bastards, and we'll live in peace and contentment!" America, America ...

Yes, we won't find anything new in '2 Guns' (and it shouldn't be there - purely commercial, I repeat, traditional project). Well, let them! It's like in another, also traditional, rather even conservative genre 'western': the main thing is that the level was high and interesting to watch; not everyone should be such innovators as Sergio Leone.

In general, Russian movie screenings for those over 30 can be attended by the whole family, with children (for some reason it is labeled 16+, but in fact it is suitable for those who are younger - there is no erotica or gruesome scenes of violence), which can clearly tell them what movies daddy and mommy 'stuck out' when they were their age.

Info Blu-ray
Video
Codec: HEVC / H.265 (51.1 Mb/s)
Resolution: Upscaled 4K (2160p)
HDR: HDR10
Aspect ratio: 2.40:1
Original aspect ratio: 2.39:1

Audio
English: DTS:X 7.1 (48kHz, 24-bit)
English: Dolby Digital 2.0

Subtitles
English SDH, Arabic, Bulgarian, Chinese (Cantonese), Chinese (Simplified), Chinese (Traditional), Croatian, Czech, Danish, Dutch, Estonian, Finnish, French, German, Hebrew, Hindi, Hungarian, Icelandic, Indonesian, Italian, Korean, Latvian, Lithuanian, Malay, Norwegian, Polish, Portuguese, Romanian, Russian, Serbian, Slovak, Slovenian, Spanish, Swedish, Tamil, Telugu, Turkish.
File size: 44.97 GB
Is Link Dead? Let us know and we'll replace the link.
Report
We now have
Telegram, get notified of new releases 4K movies!
Watch the movie trailer 2 Guns 4K 2013
Related 4K movies