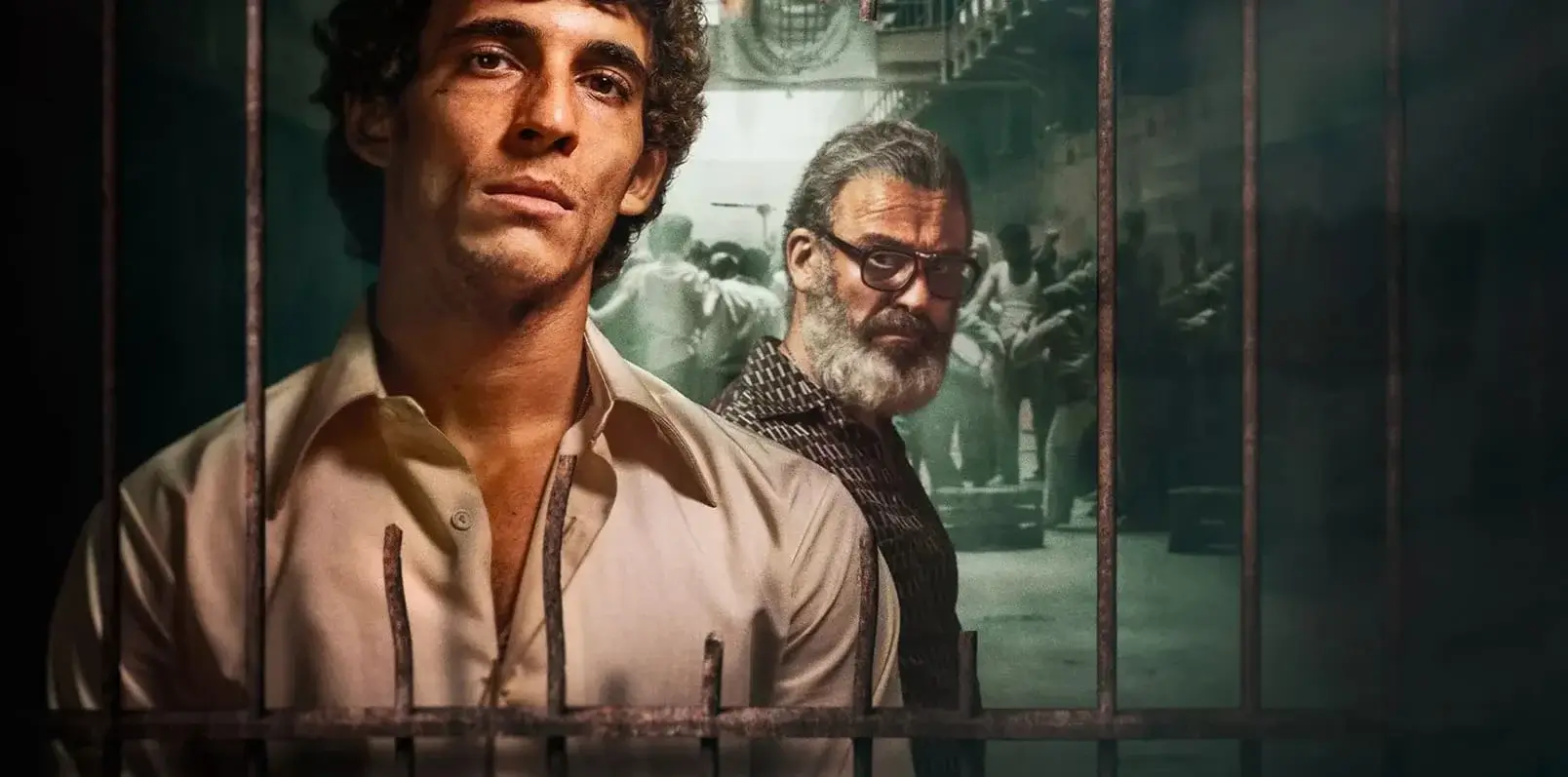 Prison 77 4K 2022 SPANISH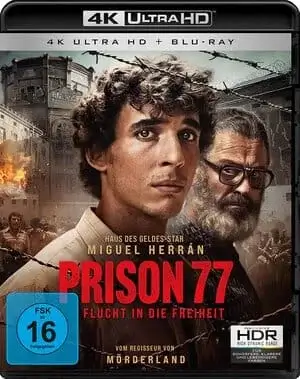 Prison 77 4K 2022 SPANISH
Producer:
Alberto Rodríguez
Cast:
Miguel Herrán, Javier Gutiérrez, Jesús Carroza, Catalina Sopelana, Fernando Tejero, Xavi Sáez, Víctor Castilla, Alfonso Lara, Iñigo de la Iglesia, Iñigo Aranburu, Javier Lago, Javier Beltrán, Aimar Vega, Julián Valcárcel, Nacho Marraco, Polo Camino, Roberto Garrido, Mikel Losada.
IMDB 6.9
File Size: 53.68 GB
Film Description
1977. Manuel the accountant is unjustly sentenced to 20 years in prison. With the help of his cellmate, he becomes the leader of a movement that will unite all prisons in the struggle for his freedom and change prison laws and society forever.

4k movies reviews
Set after the Francoist Regime (1939-1975) , in 1977 . In spite of General Franco died in November, 1975 concluding the Francoist Regime to establish a new democracy from the dictatorship , the penitentiary system inside prison was preserved for a long time . The first democratic government in 40 years provided an amnesty only for the political immates , in fact all prisoners considered opposites to the Franquism were pardoned , but not to the common ones , then the real-life ¨Coordinadora de Presos en Lucha¨ (COPEL) formed by young advocates at law and inmates join forces to fight for their rights . In 1977 Barcelona Modelo Penitentiary Facility , a young accountant , Manuel (Miguel Herrán), goes to prison awaiting trial for embezzlement with a possible 20 years sentence. At the beginning he attempts to reveal the happened inside the jail by denouncing violent and wrong events , but he was quickly suffocated , then he joins the group of prisoners demanding amnesty with subsequent mutiny and riots and he becomes a main coordinator of the the Prisoners in Fight . Along the way, he befriends a mysterious and reluctant inmate , Pino (Javier Gutiérrez).

Thrilling and intriguing Spanish Prison movie mostly located into a prison . With an excellent cast , including sensational acting from the magnificent starring Miguel Herrán , despite his youthful he gives a splendid lesson in how he is able to withstand the weight of the flick , playing a prisoner in a desperate attempt to survive the ordeal , who did have no right to report it to the authorities , suffering an emotional brutalization who causes an explosion of violence and , of course , a perfect Javier Gutiérrez who steals the show as a peaceful prisoner who eventually fights for the wished freedom . Despite the story of the main roles are fictious , it is inspired on real facts , resulting to be a moving and intense flick picture that packs thriller , tension , straightforward intrigue , sober drama , action , violence and denounce about the repressive laws existent in the Franquism as the real-life "Law of Vagrants and Thugs¨ or ¨Ley de Vagos y Maleantes" depicted in the picture not only served to give the police reasons to arrest people, but guarantee that they were kept in prison once arrested . If the first part deals with the atrocities , cruelty and excessive use of force by the guards , enjoying impunity for committing any act of violence and torture against the prisoners , in ¨Alan Parker's Midnight Express¨ style , along with ¨Daniel Monzón´s Cell 211¨ , after concerning friendship between the two protagonists and their fight for justice and subsequent attempt to getaway . The film contains thrills , exciting scenes and chills and it turns out to be quite entertaining because being laborious and intriguing , adding political happenings in which inmates carry out strong efforts to ask to the government general amnesty , humanization of of the hard conditions of the prisons and purging of tortures , as well as a reform of prison laws and of the sadist and corrupt wardens who use unthinkable brutality . In the picture there's violence , drama , tension and a little bit of action in the final escape. The story contains a statement about inmate's mistreating , despair and a strong criticism of the ruling class , unable to control a dangerous situation . Most part of the movie takes place into four walls of the jail involving and executing the preparatives for riots , their wanted amnesty and against the strict conditions demanded by the inmates . Highlighting the newcomer actor Miguel Herrán -of ¨La Casa de papel¨or ¨Money Heist¨- and excels a great player like Javier Gutiérrez , making a memorable work as the intelligent prisoner who in principle does not want problems , an interpretation without falling into the prison clichés . Furthermore , a top-notch support cast giving awesome performances , such as : Jesús Carroza , Fernando Tejero, Xavi Sáez , Catalina Sopelana, Mikel Losada, Javier Beltrán, Julián Valcárcel , among others .

Interesting and thrilling screenplay by Alberto Rodríguez himself , and Rafael Cobos , Alberto's usual writer , though with some regular stereotypes . Appropriate cinematography by cameraman Alex Catalán who photographs splendidly the cold and dark interiors from Model prison , being shot on the own location in La Model, Barcelona, Catalonia, Spain . Adequate and atmospheric musical score by Julio de la Rosa , including a tense leitmotif . The motion picture was stunningly directed by Alberto Rodriguez , he undertakes a skill and riveting filmmaking with some sensationalist touch , though it is also intensely manipulative against prison guards . This is a perfectly realized and superbly crafted film from a multi-prized writer/filmmaker who has won several awards . This prestigious director has shot various successes , such as : ¨7 Virgins¨ , ¨El Traje¨ , ¨Factor Pilgrim¨, ¨The Man with Thousand Faces" or international title "Smoke & Mirrors" it won in San Sebastián International Film Festival 2016 : Feroz Zinemaldia Award to Alberto Rodríguez , Silver Seashell Best Actor : Eduard Fernández and Nominated Golden Seashell Best Film , and , of course , his greatest hit : ¨La Isla Minima¨or ¨Marshland¨ , Goya Award-winning director Alberto Rodríguez .

Info Blu-ray
Video
Codec: HEVC / H.265 (53.0 Mb/s)
Resolution: Native 4K (2160p)
HDR: Dolby Vision, HDR10
Aspect ratio: 2.39:1
Original aspect ratio: 2.39:1

Audio
Spanish: DTS-HD Master Audio 5.1
Spanish: Dolby Digital 5.1
German: DTS-HD Master Audio 5.1

Subtitles
English, German.
File size: 53.68 GB
4K-HD.CLUB
Download
from TakeFile
We now have
Telegram, get notified of new releases 4K movies!
Watch the movie trailer Prison 77 4K 2022 SPANISH
Related 4K movies