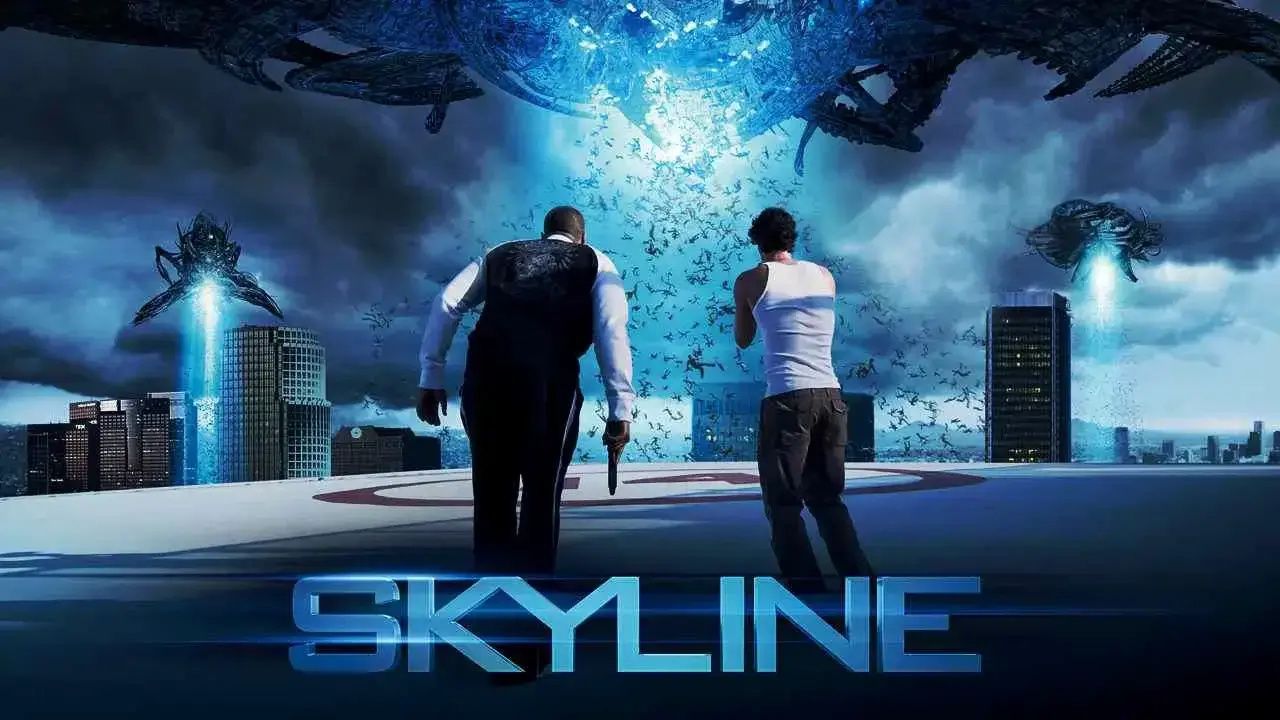 Skyline 4K 2010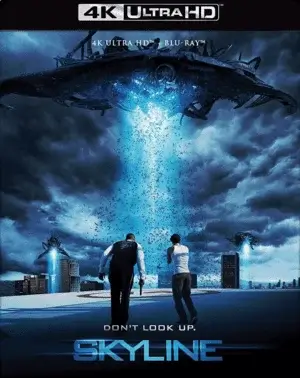 Skyline 4K 2010
Producer:
Colin Strause, Greg Strause
Cast:
Eric Balfour, Donald Faison, Scottie Thompson, Brittany Daniel, Crystal Reed, Neil Hopkins, David Zayas, Robin Gammell, Tanya Newbould, J. Paul Boehmer, Phet Mahathongdy, Byron McIntyre, Jackie Marin, Tony Black, Eliza Till, James Huang, Erik Rondell, Johnny DeBeer.
IMDB 4.5
File Size: 59.97 GB
Film Description
After a party, a group of friends wake up to a bright light hitting the window. They see people on the street being pulled into a pillar of light and upward somewhere. Soon after, a sweep of the remaining humans begins on the planet, and the survivors have to fight for their lives against the alien creatures.

4k movies reviews
The story is as old as the world. To take over the planet Earth, arriving with an armada of ships from another galaxy. What could be easier? Nothing.

Four main characters: Jared (Eric Balfour), Elaine (Scotty Thompson), Oliver (David Zayas, known to us as Sergeant Batista from the TV series 'Dexter'), Candace (Brittany Daniel). Well, we can also add Terry (Donald Faison, also known to the public from the TV series 'Scrubs' as Christopher Turk) to this 'gang'. I have listed the actors here and if you look carefully through the list of each actor, it is clear that thanks to this film the guys were made PR, because none of them have never had big roles, and the more attention focusing on their characters, the more so. They are actors of a serial format, who can work for a small amount of money. So it's hard to say about the way the actors play - in a soap opera way, to say the least. And actually what's happening on the screen doesn't make for better acting.

Judge for yourself, I will now try to briefly describe all the frenzy that occurs on the screen. Aliens start landing lights, descend, begin to land huge monsters that have hands with tongues + flying spaceships, such a little changed enemies from the 'Matrix', also with tentacles and fly it is unclear why. That's it. There is nothing further, this is really the whole plot fuse. Heroes are trying to get out, they do not succeed, then to the sea they want to go, then from the air to get them. On the one hand, it is clear that the heroes are like pawns, there's nothing they could have done, but at times the dialogues: (a conversation between Jarad and Elaine)

'We can't stay here' (makes sense)

'No, we have to stay in the building, wait for help' (that's also an option)

'They'll find us in the building' (hard to argue)

'You don't know what they're capable of!' (as if YOU know more about what they're capable of, the only one who hasn't seen them yet)

It just kills. And that's the kind of twaddle that goes on for most of the movie. Inane ideas along the lines of 'on a boat we can save ourselves' are attached.

Actually the aliens do not shine cleverly either. Occupying the main cities of the planet without capturing the military bases, which subsequently can fight back, is somehow... strange. The truth is that the military mobilized in this movie only the next day, what they were doing the first day is not clear, maybe they were sleeping or working out a genius plan, but we, unfortunately, have not been shown any genius plans. Anyway, let's go back to the invaders. I've never seen such humane alien invaders in my life. They don't deliberately ruin anything, massacre the streets or anything like that. They just invite the blue light to their place. True, then they got pissed off and the action started, but action about invaders from another world is hard to shoot these days for 10 million. It's small and meager, so something bangs in the background, 85 percent of the film...

But we must give credit that $10 million was not spent in vain. In fact, all the brightest special effects are shown in the trailer, and the rest is a bit chaotic. It is clear that the details and the scale are there, but in view of the budget they try to show us all the battles from afar. But what we have - score, that's the only thing that surprises when you know what the budget was. The budget was obviously handled by a juggler.

And the ending, what's the ending. The story doesn't have an ending. That's the sad part. Neither does the beginning. There's a tendency these days not to explain what's going on in low-budget movies, but we have to wrap it up somehow. And here... it's like the creators are hoping for a sequel, it's not clear. Everything that happens in this movie is a waste of time for the viewer. It weakly entertains, smiles with nonsense and inconsistencies, gives no action, you leave the hall with the understanding that you were skillfully poked by the trailer. Just a movie that worked out $10 million, but that didn't give the viewer anything at all except a couple of moments.

Very sad. Don't get me wrong, I didn't go to the movie for nothing, the first screening, in the morning! - I was really looking forward to it, but I didn't expect it to be that stupid and toothless. Check out the trailer. Think about how good this movie could have been and forget it - this movie failed.

Info Blu-ray
Video
Codec: HEVC / H.265 (85.0 Mb/s)
Resolution: Upscaled 4K (2160p)
HDR: Dolby Vision, HDR10
Aspect ratio: 2.40:1
Original aspect ratio: 2.39:1

Audio
English: DTS-HD Master Audio 5.1 (48kHz, 24-bit)
English: DTS-HD Master Audio 2.0 (48kHz, 24-bit)
English: Dolby Digital 5.1
English: Dolby Digital 2.0

Subtitles
English SDH, English.
File size: 59.97 GB
4K-HD.CLUB
Download
from TakeFile
We now have
Telegram, get notified of new releases 4K movies!
Watch the movie trailer Skyline 4K 2010
Related 4K movies